Hello! I thought I'd make a sketchbook here as I'm currently on 3D sculpting/concept art/storytelling learning bender. I don't have many people around for feedback (other than family and friends who just tend to say 'it's nice') so I'm braving the Internet and hoping I can get some useful bits of feedback here
A bit about me: I've been working as a 3D modeller in London on children's tv shows for about 2 years. Then about 5 months ago I left my job to come back home and reassess what I wanted to do with life (I.e I wasn't particularly enjoying kids tv...). I've spent these five months sorting my head out, improving my health/fitness (working a 9-5 in London made me unhealthy lol) freelancing for a few places and also trying to improve my work.
I've put the links to my art station/Instagram if any one is interested
-
https://www.artstation.com/roseeleanor
https://www.instagram.com/rosierainy/
Recently I've been making friends with zBrush and have been sculpting some animal busts.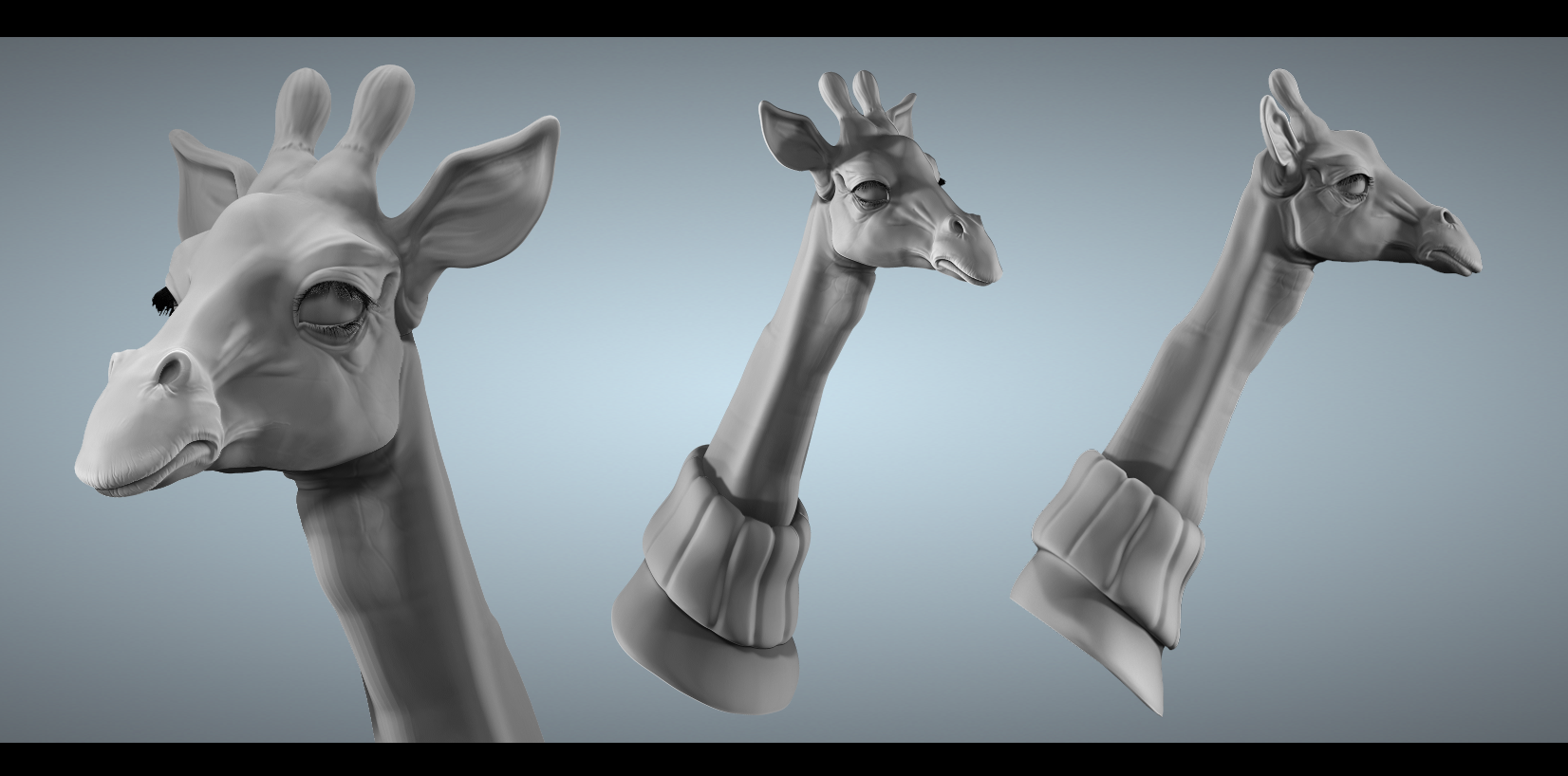 The giraffe and the Sphinx are 'done' - I'm treating them more as exercises where once I feel like I'd learned a few things I move finish up and move on.
The current work work in progress is this guy:
I'm going to add some boxing gloves hanging around his neck (because you know, he's a hare) and some folds on his hoodie.. I'm sort of happy with it but I'm going to change the eyes to have larger pupils.
Anyway, that's the intro to my sketchbook thread... hopefully I will keep updating and the work will keep improving
Tl:dr I'm trying to create artwork for myself and improve as a person/artist. Crit is pretty welcome