Over the last several weeks Ive been assembling a scene in Unreal for the Modular Environment course on CGMA with Clinton Crumpler. Its a 10 week course, which Im aiming to complete the environment in, and then release on the Unreal Marketplace. 
My goal with the scene was to create a small environment that I can focus on more details and lighting. I chose a location based off of the Kindergarten in Pripyat, but did not aim to follow the references completely. 
Here are some images of progress over the weeks 
Week 2:
Week 3: 
Week 4: 
Week 6:
Week 7: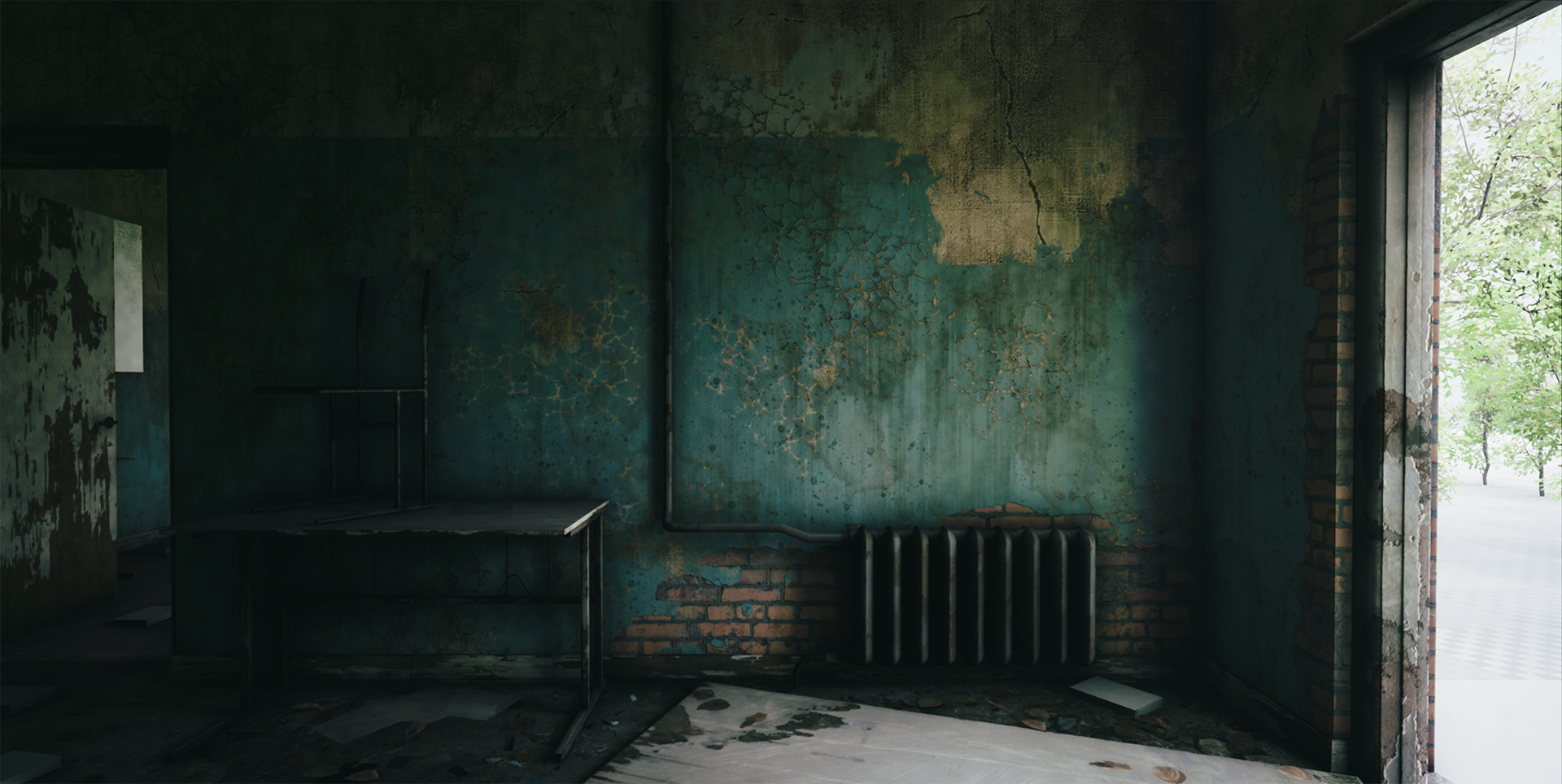 I still have a few more weeks until the course ends, but any feed back at this stage is appreciated!