Howdy fellas. Didn't posted anything for a while. Right now in my free time I am working on animated short.
I have some content already done so i will share them in a form of a blog. Let's start with some images of a main character. His name is Combine an operative of some multiplanet sort of Interpol organization. More about story I will tell and show in future posts, but right now some renders!
Well, what I am planning to do: animated short movie with some "gameplay-ish" elements. In a reasonable amount of time. So I am aiming for duration around 1:30 and one location. It will be rendered in UE4. For now renders from Marmoset toolbag 3.
Maybe later l will switch on artstation blogs or something like that, but right now here, on polycount.
I don't set any deadlines, working in steady stable pace, updating and changing elements(shoulder armor for example xD), making this movie is a great fun for me and, I hope, you will have some too:)
To illustrate some progress and iterations here are evolution of head texture. I will show more stuff like that in future posts.
And here is rig controls screenshot. I already tested its import into UE4, everything works fine.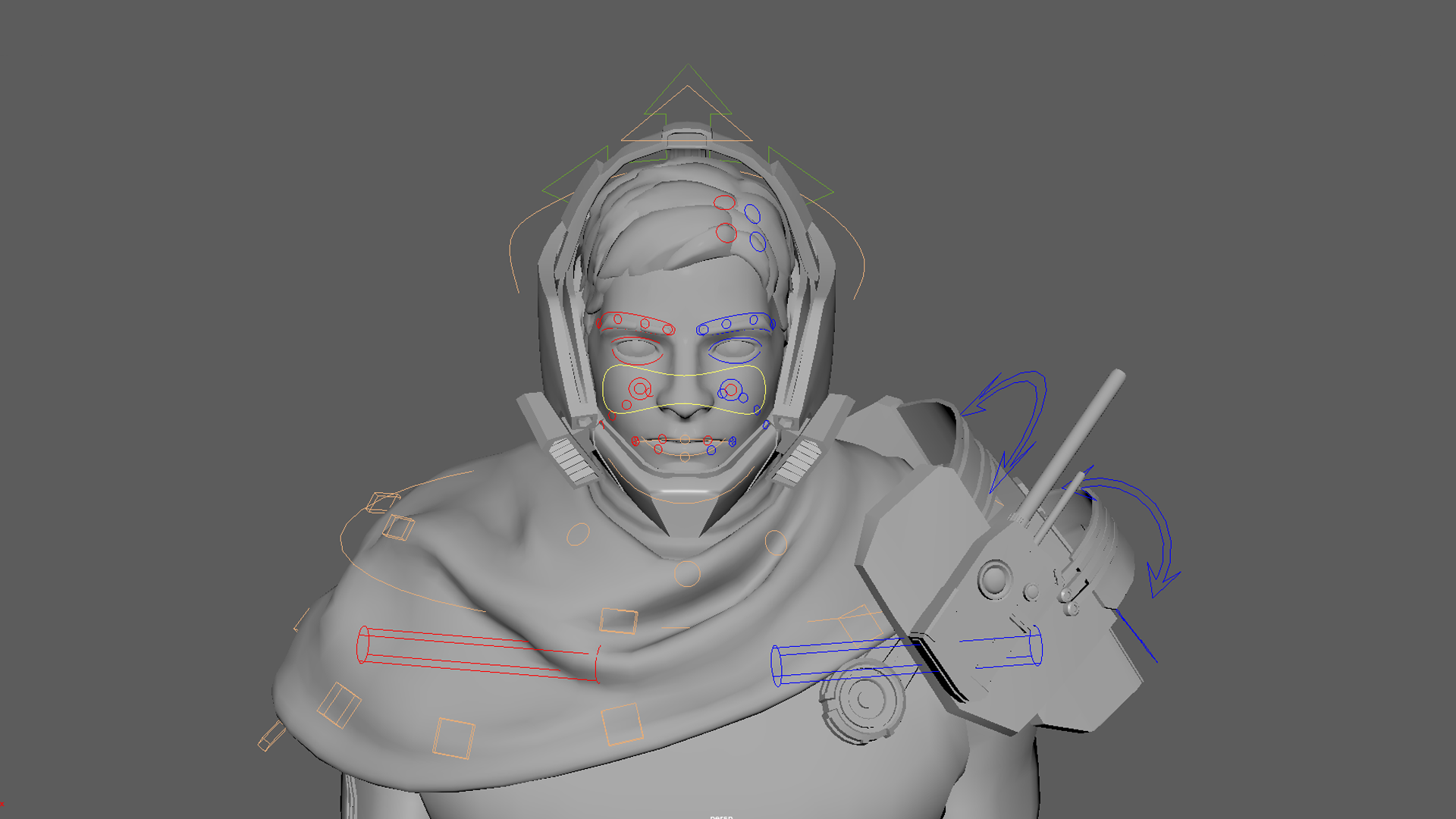 I guess next step is to prepare content for a next post and work on another assets and UE4 studies.
Oh, and don't forget to like on artstation