Hello whenever I open 3ds max 2016 I get the errors below. I've tried reinstalling completely (registry cleaned and folders removed) also running in windows 7 compatibility mode and running as admin, which seemed to work for a while but now it happens almost every time I open max.  I don't think downgrading is an option since this pc came with 10 installed. I've got the latest service pack which is 1 I believe.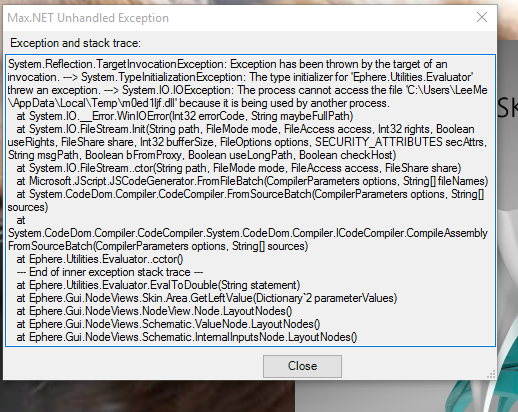 http://i.gyazo.com/0ba1526ae59c4502489fadcb4c5a100a.png
(this one wont link for some reason)
Thanks for any help.