[Update]

Final of the First video


[ame]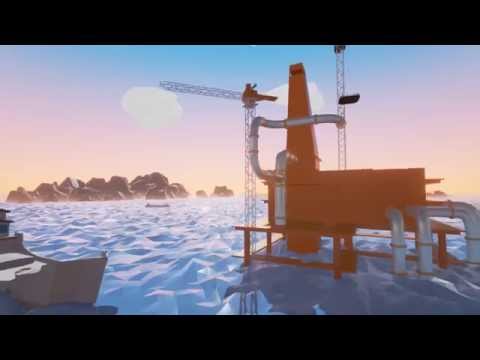 Second Video:


[ame]
Third Video:


[ame]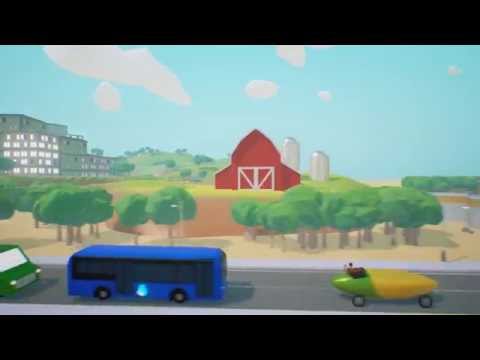 ---
Hello all,
I've been solo working on creating a 2 minute video for a client and figured I'd share some of the stuff (I'm allowed to show my own work and process, but basically have to take out all mentions of the actual client/voice over/logos until the final)
The projects deadline is somewhere around the ballpark of a month+- to create all of the models, animate them, and finalize the video so I ended up deciding from the very beginning to use a simple faceted style that uses solid materials of color versus textures. Basically my client wants to show a journey of fuel/gas as their software deals with fuel sales taxes.
For inspiration I've been drawing from the amazing Timothy J. Reynolds:
http://turnislefthome.com/
, Simcity, Godus, and a few various other sources.
I decided to run with UE4 for this, due to renders basically being almost instantaneous versus something like mental ray or even quicksilver, which I think is turning out as a pretty nice solution for working on a singular laptop.
There's still a ways to go, and I hope I get enough time to polish everything up though the deadline will be tight. Camera angles and animation are basically going to change as I work out the flow of everything. I may revisit this style later on afterwards in my own personal time as I find it quite enjoyable to play around with. Queue the inevitable zombie takeovaaah
[ame]
Fun parts of the learning experience: getting some time in to mess around with matinee and the fine quirks of its cameras and keyframe interpolation
Figuring out how to make the earth (composed of two spheres, one for the land and one for the water. the land being a bitmap of the earth passed through displacement in 3dstudio max and then faceted to hell with optimize/pro optimize modifier + a little bit of fractal noise).
The moon was quite fun to make too considering it was basically a lot of spheres being booleaned out and then cleaned up with the cut tool. Of course, this stuff isn't the best for "game-ready" models (Take the water being composed of thousands of triangles for example=currently godawful in realtime for what it does), although I'm not concerned with that for this project as the final result is a baked rendering.
Oil pump was kind of fun to figure out how to animate too (still needs the actual drill part though), figures it ended up being as simple as 3-4 bones with an ik solver linked to a point helper that rotated in a circular axis.
Anyways feel free to tell me whatcha think, I plan on posting some various shots and process as I continue on.