Started this forever ago, it's time to finish it. Based on a painting by my hero, Bill Tiller, that was used as a background in Ghost Pirates of Vooju Island.
Quick and dirty lighting pass, using UDK's built-in lightmap unwrapping.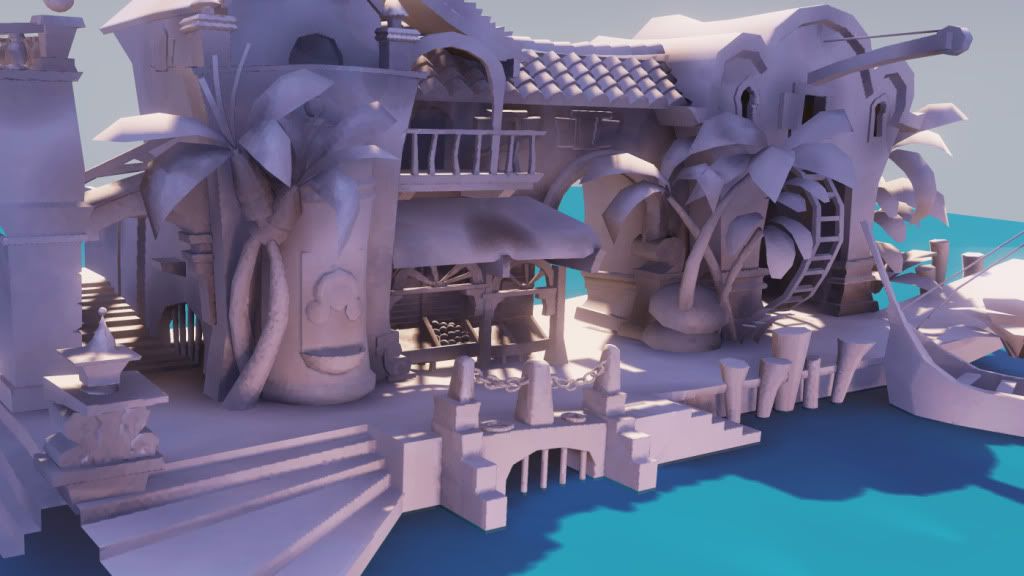 Wireframe with crappy placeholder textures/mapping.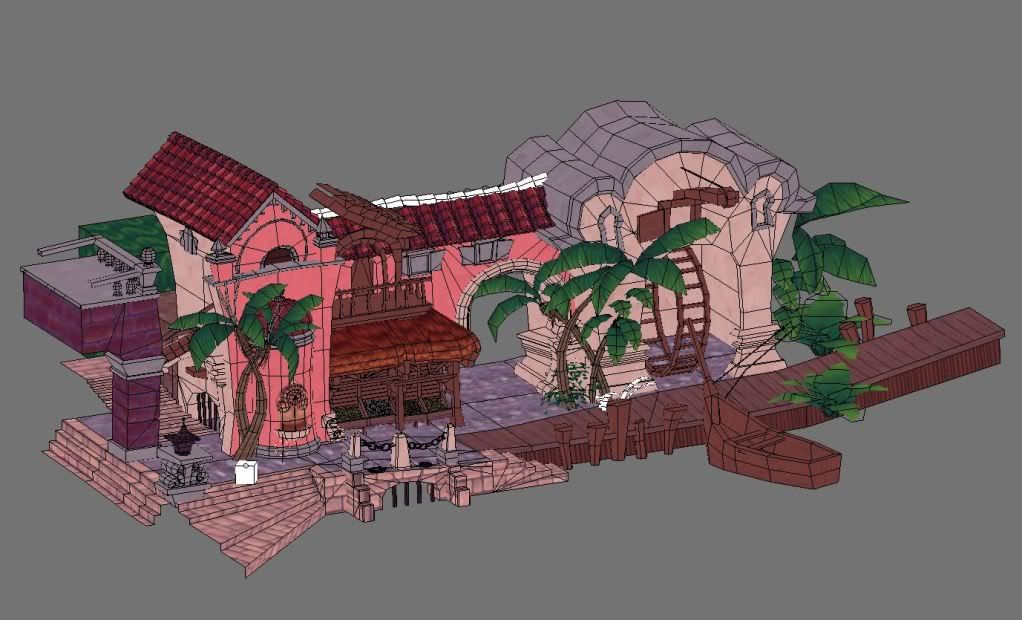 Camera matching concept art is hell. I forced it to fit as best I could, though it meant pushing the ground plane around a bit.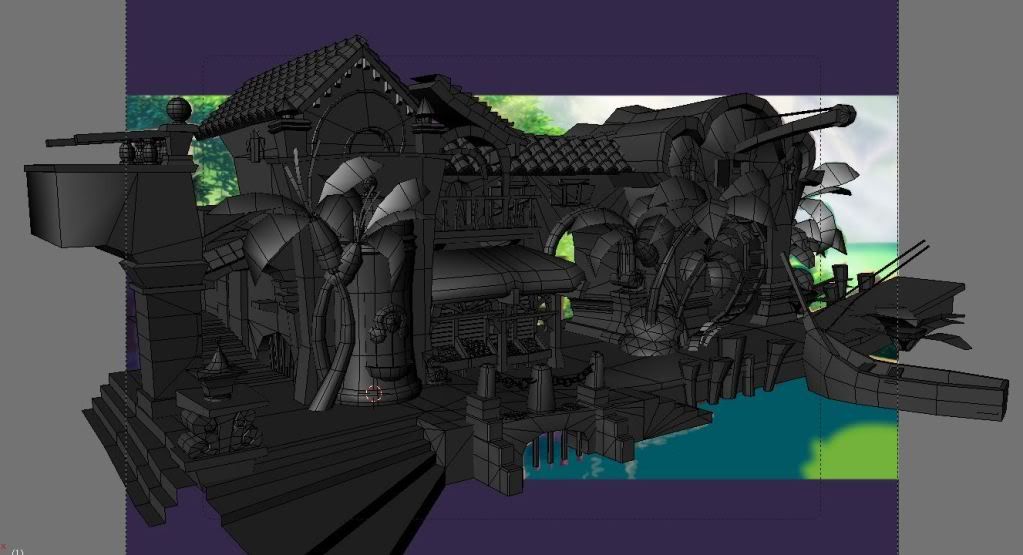 Crits are welcome!