I posted this in the WAYWO thread a few days ago. I finished this piece up so thought I'd share.
It was sculpted 100% in ZBrush, retopologized in 3D Coat, then UV map and baked in Maya. Textures painted in Phoshop. Finally I took it into Marmoset to pimp it.
I really wanted to find a workflow that worked for me to create sculpted AND hand painted pieces. Pretty happy with the results. As always there's a few things to tweak and learn for the next one.
Final: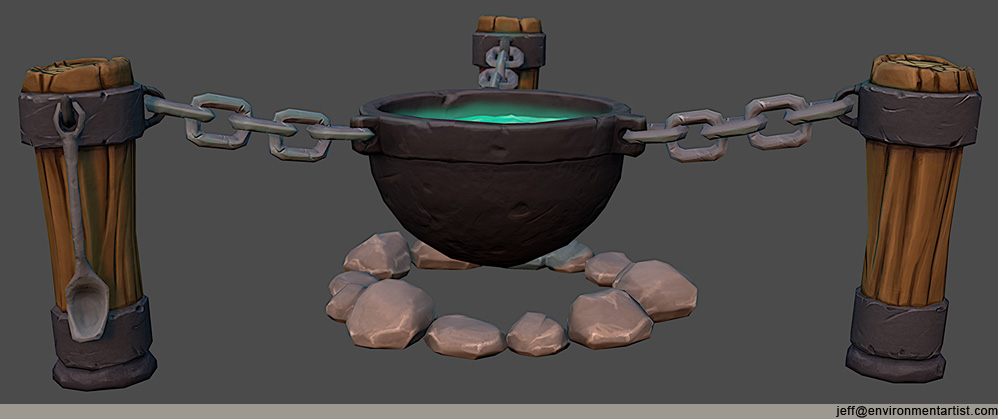 Wires: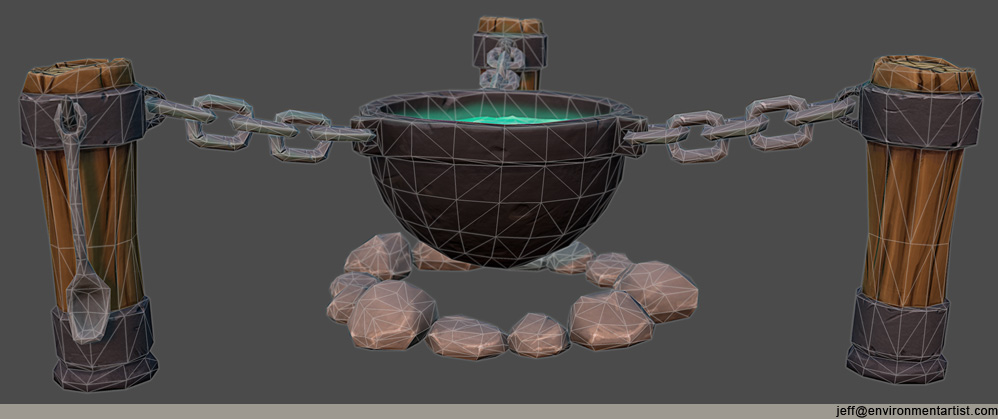 Sculpt: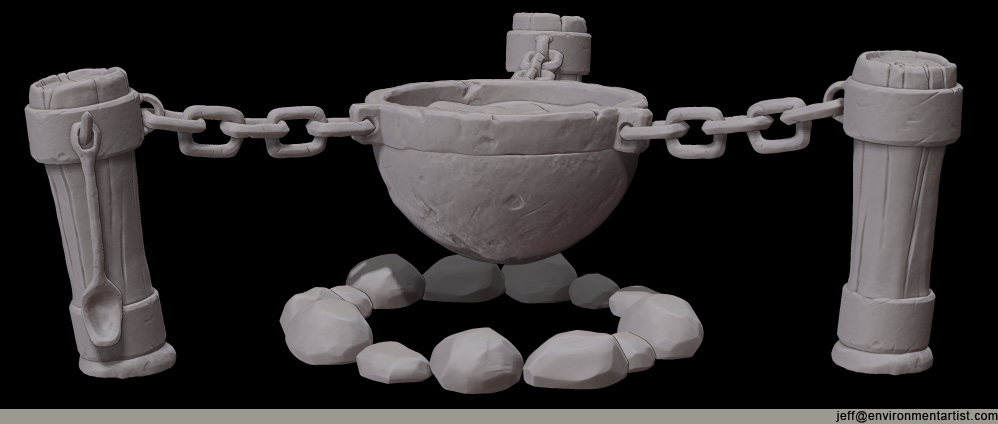 Flats: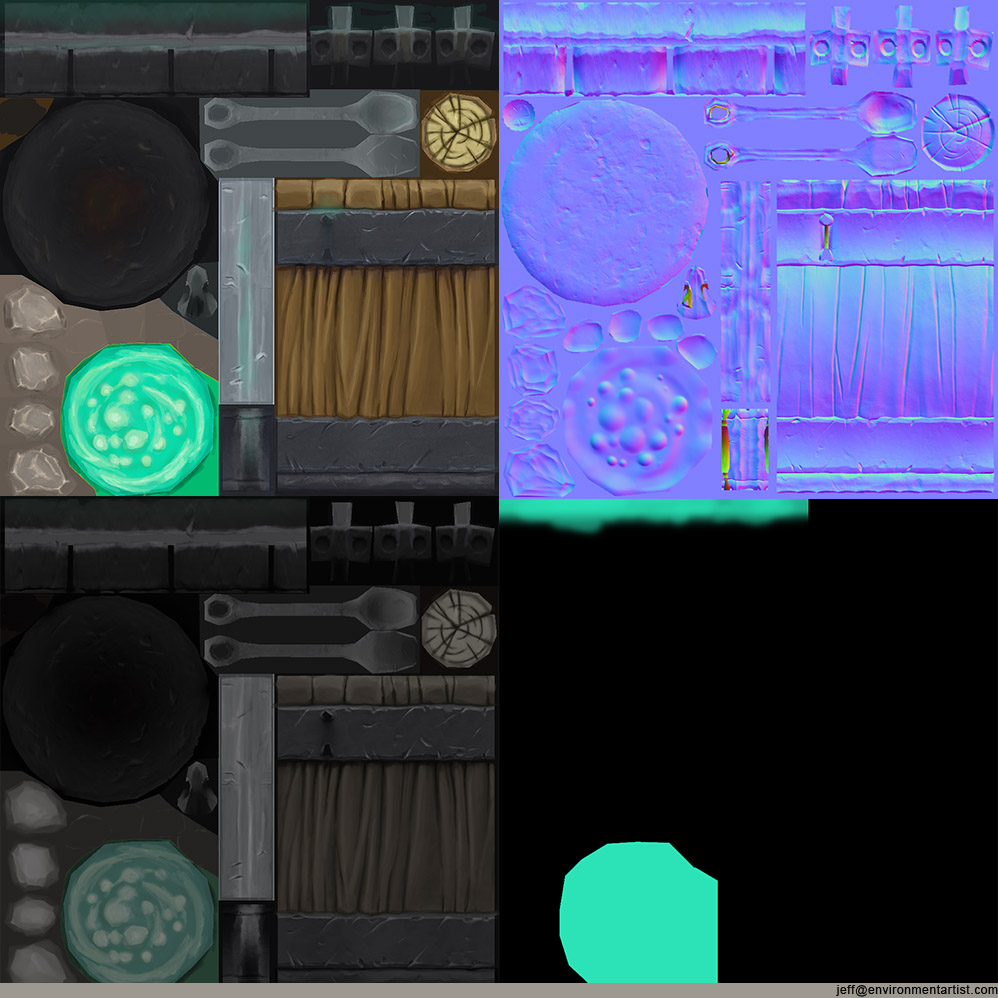 I thought I'd share the process of this in video form since I had a few people ask about it. I didn't do VO on the video so feel free to ask any questions in a reply and I will answer as best I can. This is not done on a piece from this prop. I just created a new practice cube so the video could be a little shorter. I also didn't finish the diffuse map. Just got the process laid out. Again sorry for lack of a voice.
http://vimeo.com/33168761
*No idea how to embed videos so there's a link to it*