Hey all. Was recently given an art test in response to a posting in the freelance forum. The prompt was an AEC Regent bus that will eventually become my first seriously Low-Poly project (I was given 1000 Tris and a 1024 diffuse map to work with).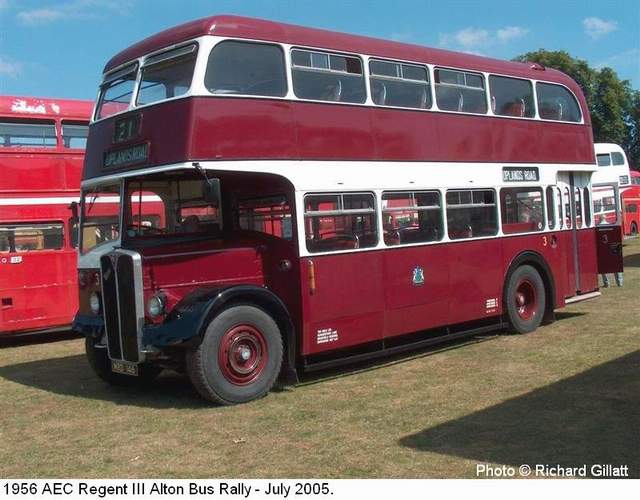 My main reference. Barring any more specific directions, I'm going to keep pushing ahead with the 1940's model, the Regent III because I couldn't find any good orthographic views of the Regent V from the '50's.
Currently in the process of detailing out the Hi-Res model that I'll use to generate my AO. The windows have a little more detail, but it's hidden behind the faces of the body because I haven't gone in and done the paneling details yet. I think I may have to cheat to save tris and actually put doors in the back even though all the reference I've found of this model is a doorway for passengers to enter without any actual doors.
Feedback would be appreciated.
Edit: Frak, I suppose I should have asked before doing this, but it slipped my mind. There was nothing in the actual PM about keeping this private. Is posting looking for crit like this acceptable,
vj_box
?
Edit 2: Also, I feel like I should mention, I started building this Hi-Res in Maya before being told that the final product was going to be in Max, so I figured I would finish the Hi-Res in Maya and then switch over for the Lo-Res and UVs. Just want to pre-empt any confusion when I switch over to Max in the near future.