So yeah.. New workshop..
Workshop
#5
is about modeling a photo camera. Specifically a Leica M3.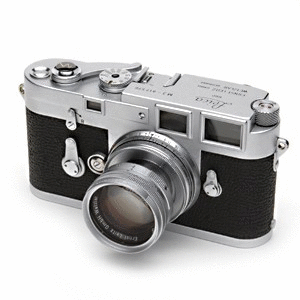 More pics:
http://www.mir.com.my/rb/photography/companies/Leica/Leica-M3/1954-60/index.htm
So, yeah, let's focus on pure SDS modeling right here gentleman.
ALSO, I encourage you guys to post OBJ's, wireframes, videos walktroughs of your modeling process, to help other people modling the same camera.
The focus here is to learn from each other.~
SO.. with that in mind.. Let's do this!
EDIT:
"For an extra challenge/bit of freedom, model a lens from:
http://www.rglewis.co.uk/LEICA/M/M_Lenses/M_Lens_Range.htm