I came across
this thread
on the Wacom forums, tried to wrap my head around what they were discussing, and tried it out for myself. In a nutshell, my Photoshop now feels like the sketching brushes in SAI and Sketchbook Pro.
Apparently, getting under the hood to manually fine tuning your Wacom tip feel isn't a new trick, but still not a lot of people know about it. Anyhow I sketched out my notes, and thought I'd post them here for feedback and also to spread the word about this trick.
*In Windows, you can do everything discussed here through a little frontend app, downloadable
here
.
-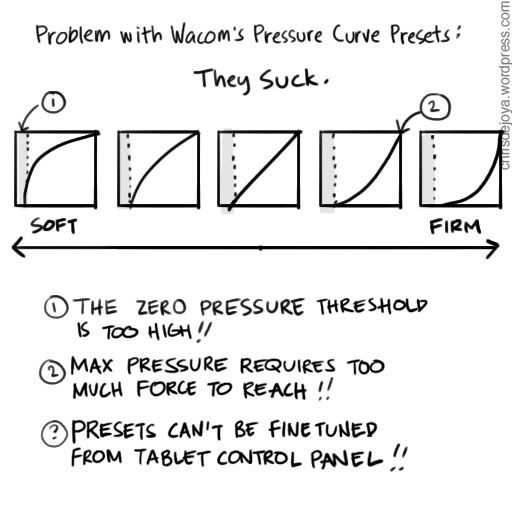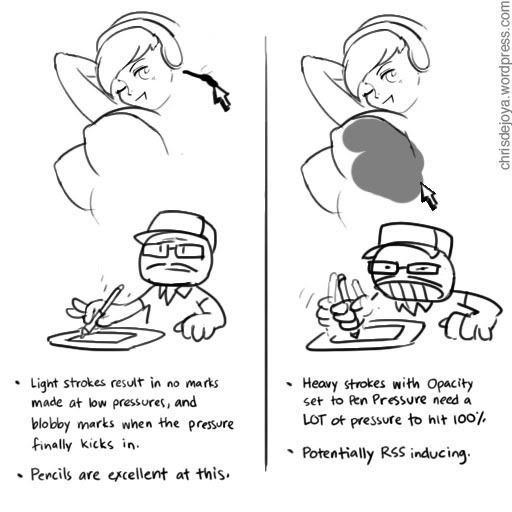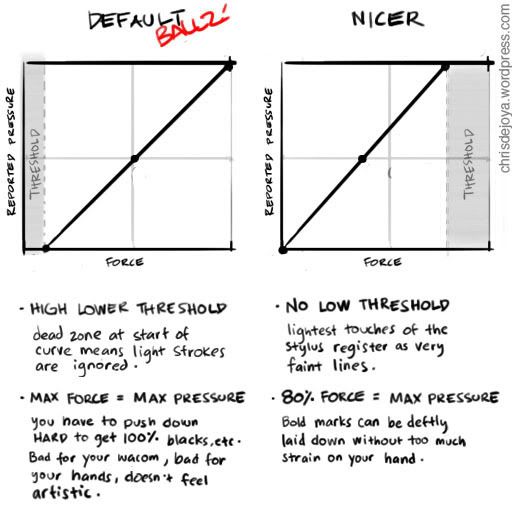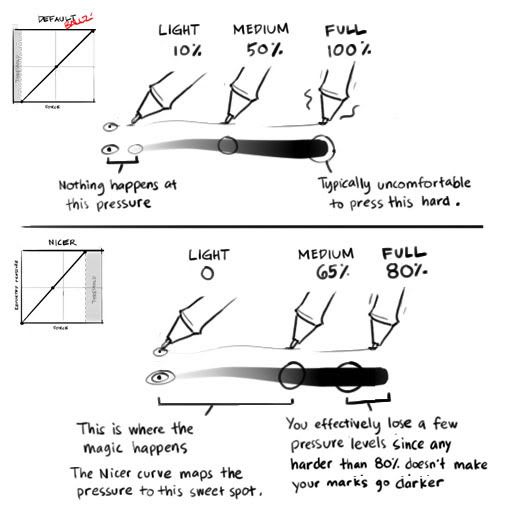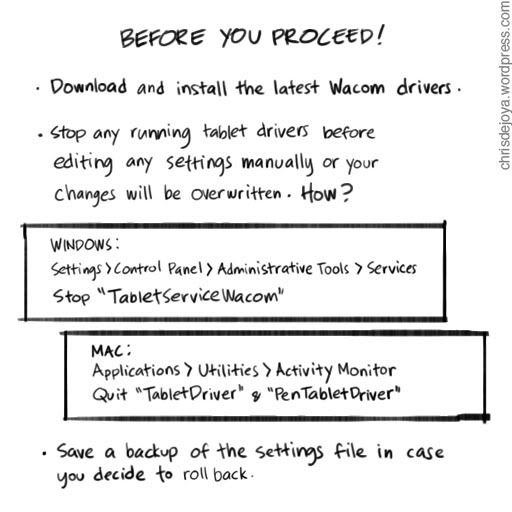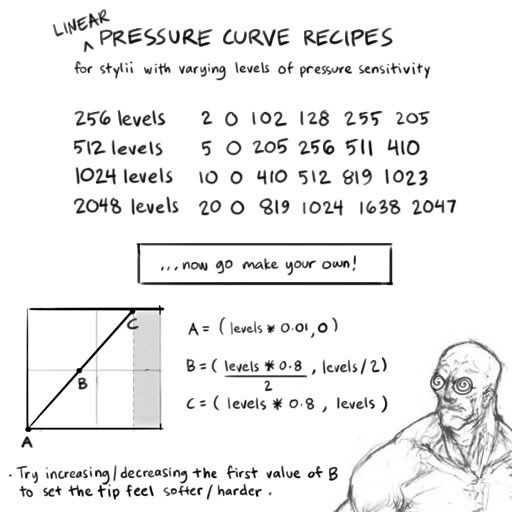 Related links:
Junkyard Sam - Manually Adjust of Pen Sensitivity
Conceptart.org discussion thread