Hey all,
made this a while ago actually, but never heard anything from the Company, so I figured maybe its a good idea to collect some additional feedback, and maybe do better next time
The model is NOT mine, it was provided as a download from their site, although I did some invisible changes, like UV mapping and smoothing groups to make normal map work correctly. (I think 3point studio shader wasn't yet released back then, and even if it was, most certainly I wasn't aware of that).
Now, the normal map was a little bit of pain, because they provided only lowpoly model, but required to texture it to meet modern day standards. Painting normals by hand (even B/W heightmap for later conversion to normals) wasn't really an option, because of the quality examples provided on their site.
Changing lowpoly model was too much, I figured they wanted texture artist, not someone who will be messing with their lowpoly models
So basically I had to recreate that stylised look in highpoly, then took it to mudbox and messed with it a little bit. No huge alterations tho.
After baking normals, everything else was pretty straight forward, and now I'd like to hear some opinions. Mostly about what is bad and what could be done better. If you provide solutions or some visual samples, I'll be grateful.
Thanks in advance.
and texture flats (scaled down to 50%, 25% for spec)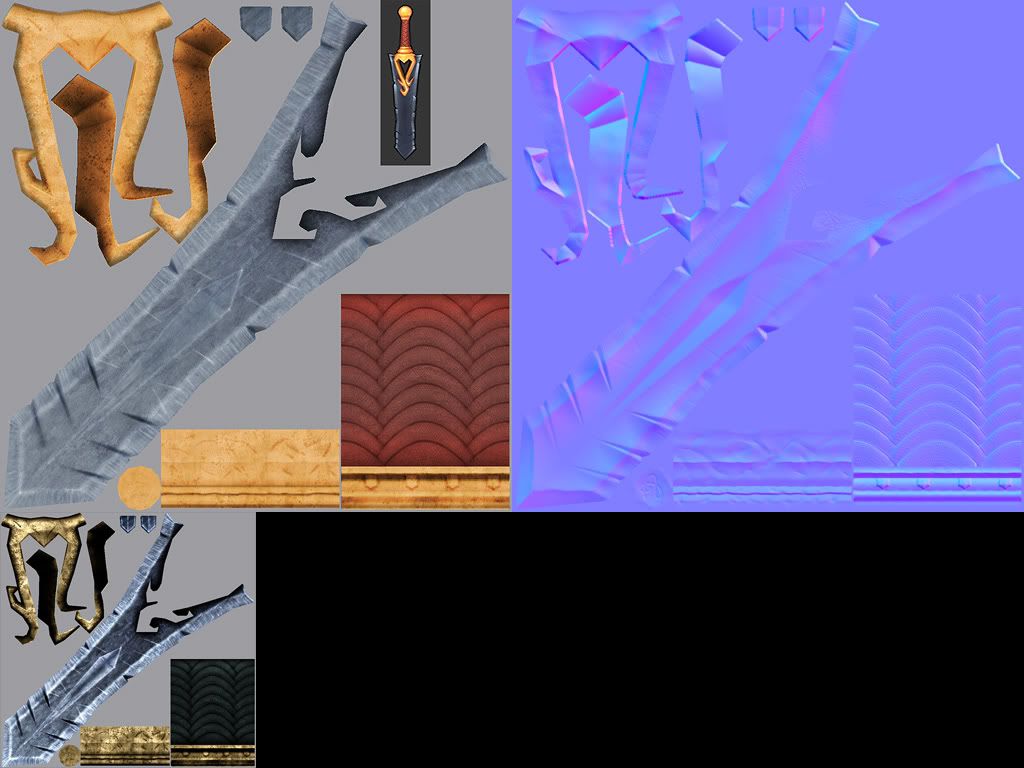 I'm not posting wires, since thats irrelevant because lowpoly was provided to me as it is.