EDIT: FINAL SUBMISSIONS
Der Frankengear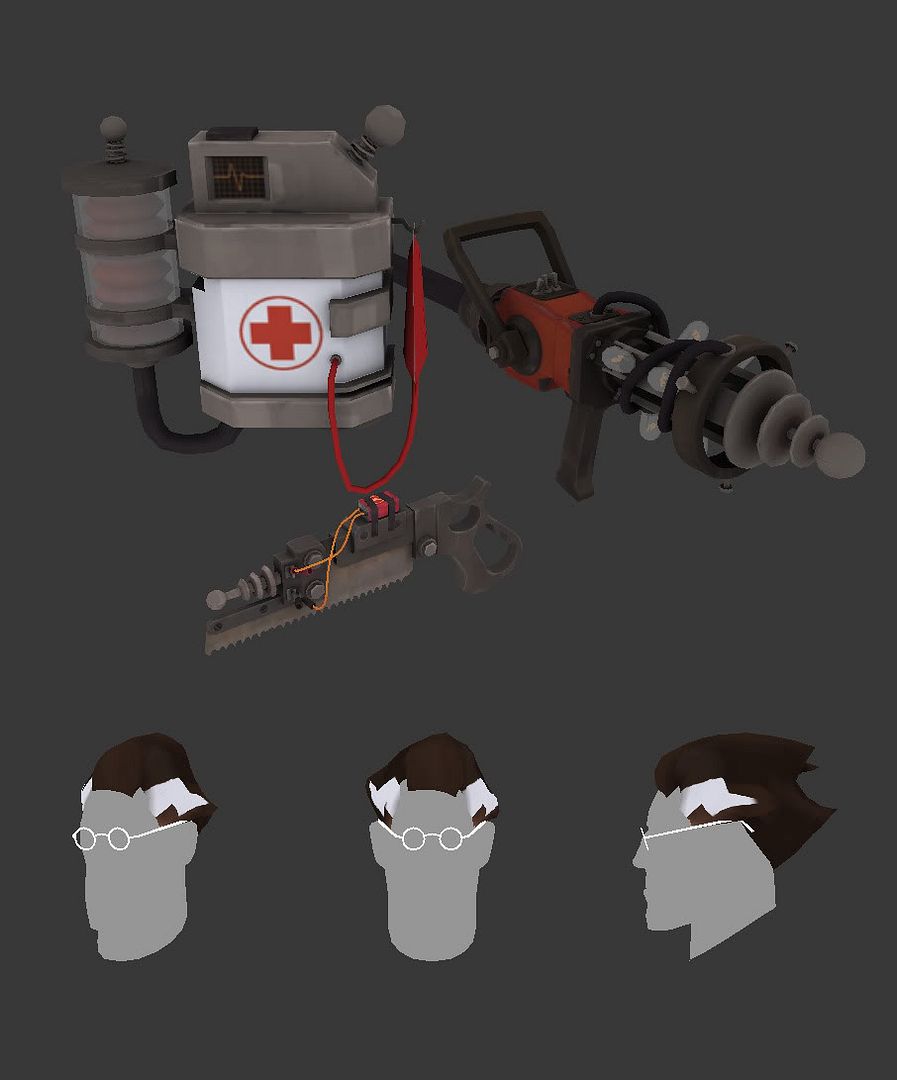 hey everybody. im throwing my hat into the ring.
im going for my favorite the MEDIC!
tossing around a few ideas and i think i settled on a dr. frankenstein theme. thought it would go well with the already created heavy frankenstein monster hat from the contribute page.
(heres a link to the hat)
http://www.polycount.com/forum/showthread.php?t=69164&page=16
my final plan is to have a hat, a medigun, and a new melee weapon.
heres some thumbs.