[UPDATE]
Here's a presentation shot.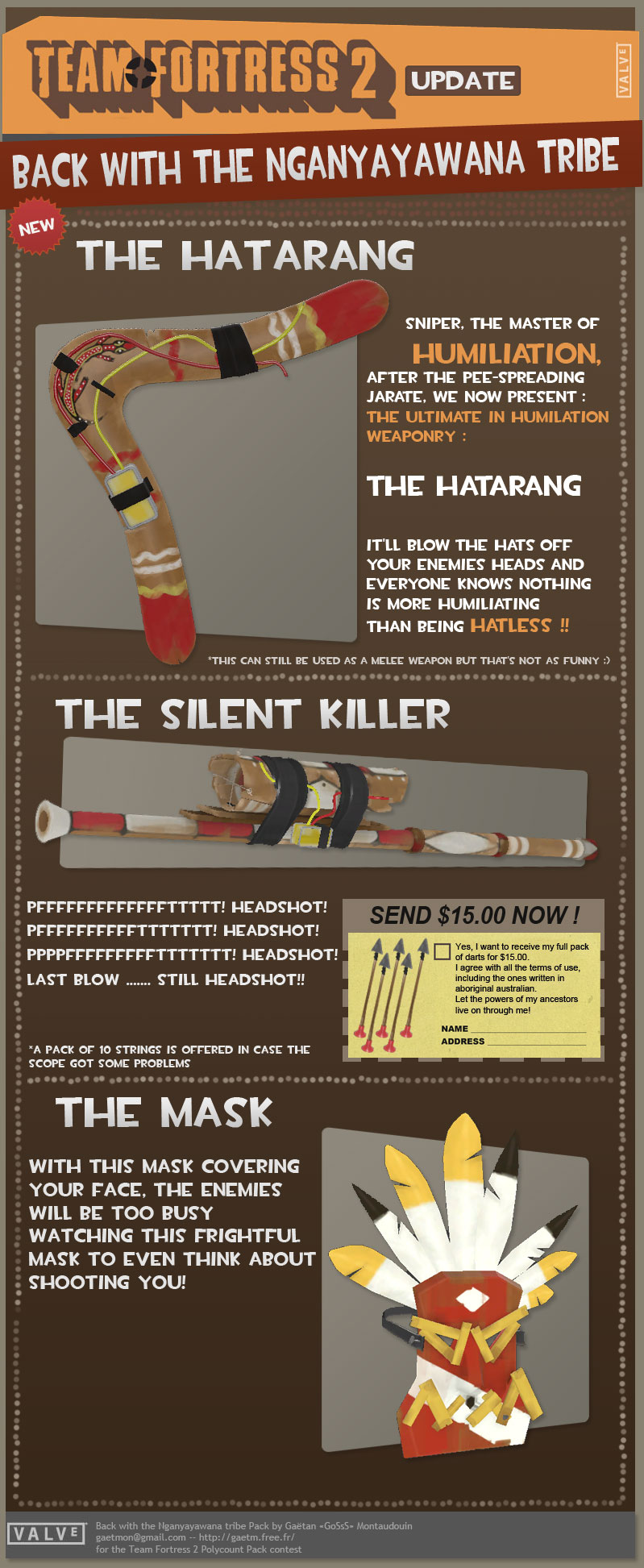 Hi there !
Nice contest for the new version of polycount, so I'll give it a try!
Want to make sniper items !
Weapon 1 : Blow pipe :
New powerfull weapon that makes your ennemis fall asleep for a small amount of time.
Hat :
Probably something like the Witch Doctor hat in diablo 3 with feathers etc.
With a wooden piece for the mask with bright colors painted on it and two holes for the eyes (yeah a sniper needs to get some kills) :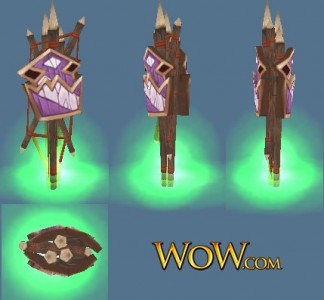 Weapon 2 :Boomerang :
(Thanks to EzMeow for the idea) Headshot is still possible with a boomerang no ? First, put a dart in your ennemy's neck to make him fall asleep and BOOOM HEADSHOT
Or
No Headshots but same concept as the rocket launcher in HL².The boomerang follow your mouse movment and hit all the ennemis in its way.
Decoration style :
Shape :
Plus; I think this set would fit with the already existing Razorback.