This is a tech demo that Belltann and I have been working on here at Fatshark, along with Bitsquid. It is a tech demo for the new features in DX11, shown in the new Bitsquid engine.
The primary focus of the demo is to show of hardware tesselation aswell as improved DoF. I was responsible for creating all environmental assets in the scene and placing them, aswell as lighting some of it.
Belltann
created the Stone Giant and the Spidery creature. Technical/lighting artist for the demo was
Isak Bergh
and FX by Staffan Ahlström. Animation by
Mikael Hansson
I'm sure Belltann will jump in and post some screens of his own later, WIP images and what not.
Everything was done over the course of a few weeks, at the same time as the engine was being written, so there was alot of testing, trial and error and experimenting to figure out the workflow and pipeline as we went along. Need I say it was a bit stressful and demanding at times
Really interesting working with new tech that you have no idea how it works. I had to unlearn alot of what I knew in order to adapt to the new pipeline and way of thinking. Especially when it came to mesh optimization and topology layout.
The entire demo can be downloaded here:
www.stonegiant.se
Youtube-Video: [ame]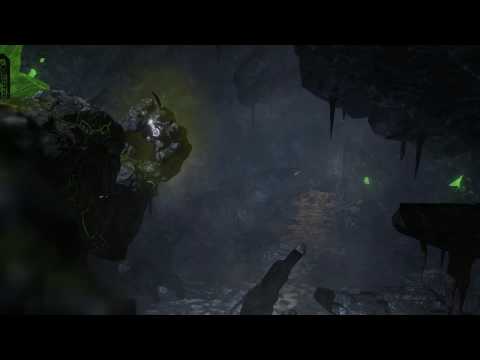 Here are some(many) screens taken inside the demo:
To give you an idea of the kind of tesselation the Bitsquid Engine is capable of, here is the spider-creature in its basic, non-tesselated form, aswell as zoomed in very close to it:
http://www.bitsquid.se/
www.fatshark.se
Enjoy