Hey guys! My first post here, I've been told to join many a time, but I'm only just getting round to it!
I'm currently at University studying Computer Games Design, and one of our modules is Body Modelling, with the aim to create an anatomically correct model of a character of our choosing. Thus, I chose to break the mould a little (everyone else is doing athletic/skinny characters) and model an overweight, Sumo Wrestler!
I finished the base mesh about a week ago after spending ages deliberating on the best topology, then just decided to take what I had into Zbrush to see the effects of any bad topology. After all, you learn from your mistakes.
Ignore the bad UVs, they've been fixed since!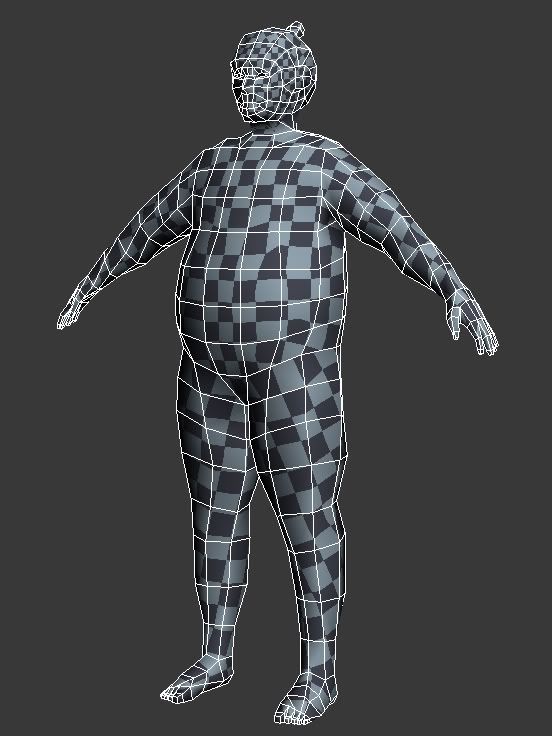 I then took the mesh into Zbrush for a bit of sculpting... Now you must remember that I have never touched Zbrush before! This is purely me experimenting and following various techniques I found on the internet, with a little of my own.
I still need to do the head and hands, but apart from that it's getting there. I also need to do high detail such as skin pores and all that jazz, as far as I've gathered about Zbrush.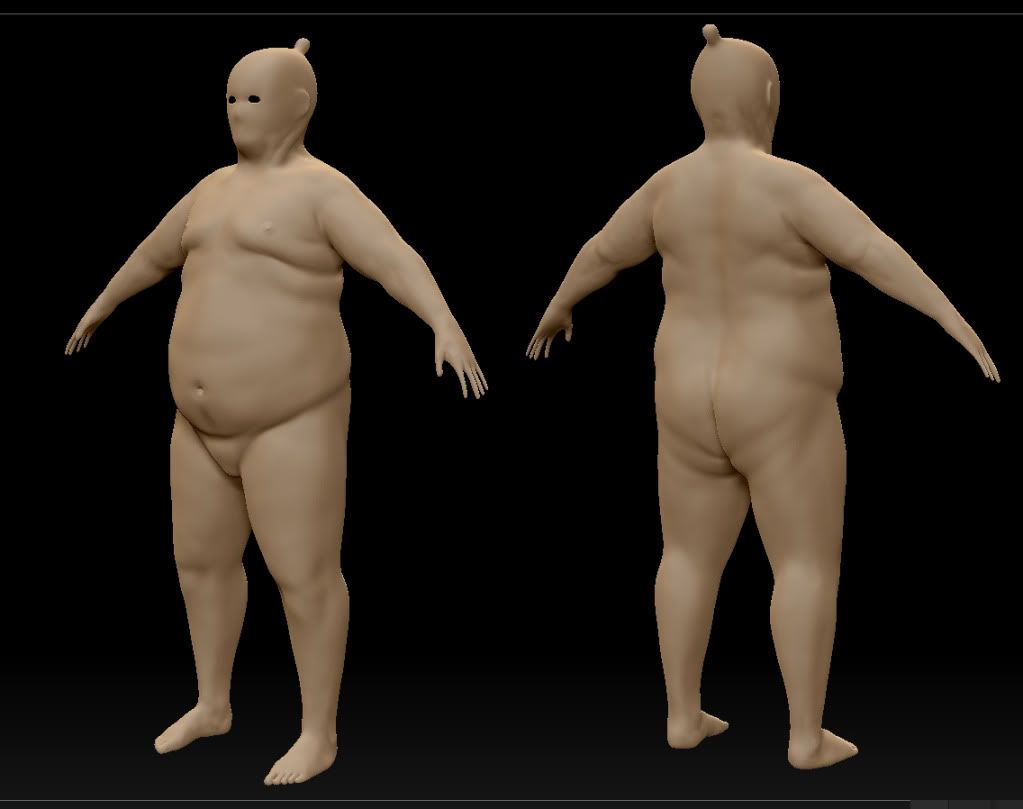 Do let me know what you think, I'm trying to better myself at modelling and sculpting, even though I hope to get into level design further down the road.
Cheers!