Hi all!
In a few occasions lately I ve been in the need of going back to a subdiv mesh and manually remove the edges generated by subdivision, in order to get the base cage back.
It's not a very hard thing to do really - just a matter of selecting every other edge loops, and removing them. The result is pretty much what 'reconstruct subdiv' does in Zbrush.
I know that in theory one should always keep the base mesh somewhere, but even when being very careful there is always a time when this comes up. Basically, manually selecting things like here :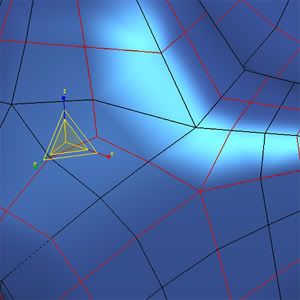 My question is, do you guys know of some maxscript doing just that : user selects an edgeloop, and the script selects every other parallel edge loop from there ? It would be even better if one could select 2 edges forming an L branch somewhere on a mesh, and get all the subdivision-generated edges from that. But thats just icing on the cake !
Ideas?
As usual, this is a valid question for Max, Maya or any other app...