OK so first WIP post up is a fountain I am making for the student game project I am on. Doing the Hi-P in Zbrush, got a couple pieces together so far...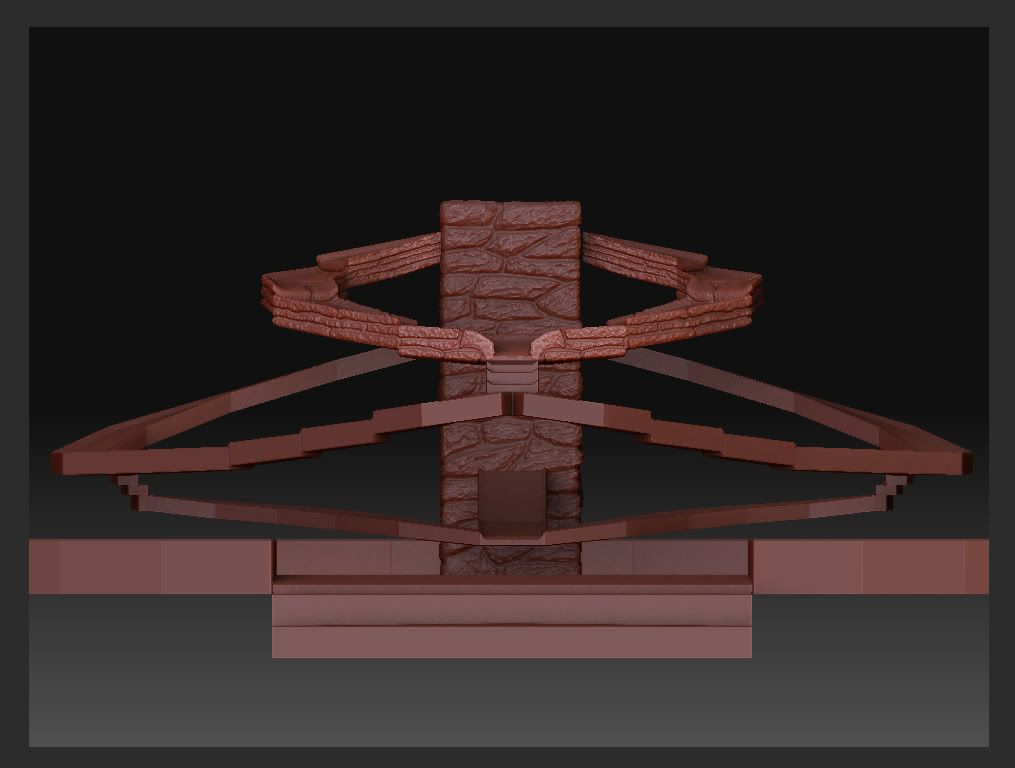 And...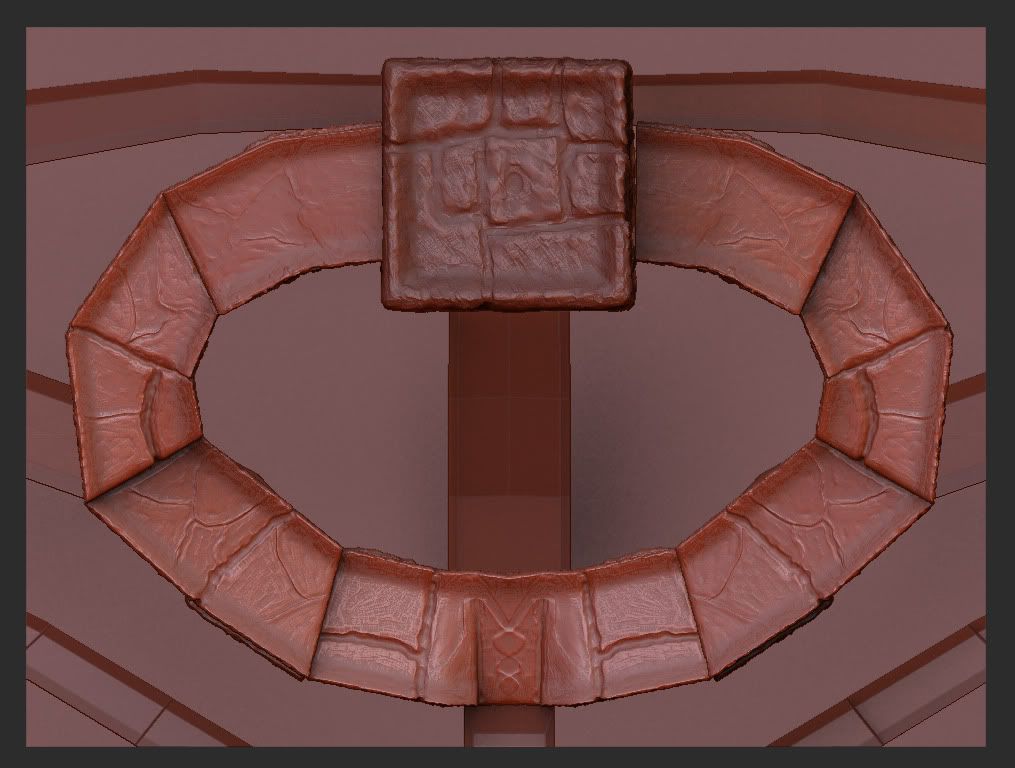 I've been working mostly with clay tubes set with a low focal point and some slash2 for the shaping on the tops of the stones... but if anyone has other methods of making stone, (especially slate like stone) lemme know.. still kinda in the experimental stages of Zbrush:)
Everything but the center piece is going to be mirrored when it goes into the engine so the symmetry is on purpose...
C&C welcome...
Oh and noob question... how the hell do you render an image in zbrush-_-