HI, I'm creating a jungle environment for Unreal 3 set in the dry season and have hit a few roadbumps. Currently the map is just a small test bed to see if I can get foliage and plants working efficiently before I add more focal points such as statures and ruins.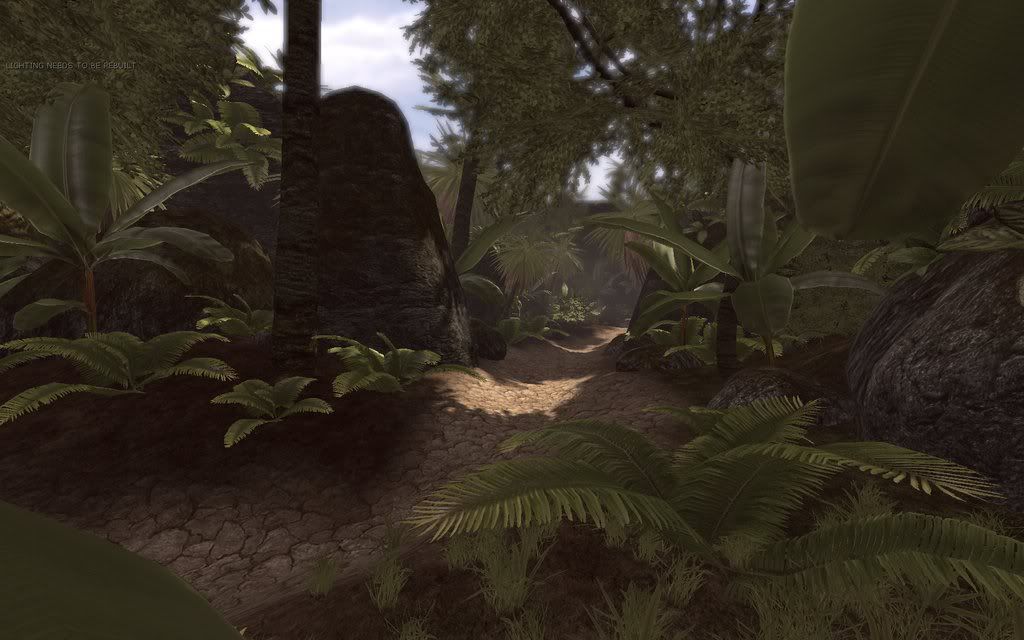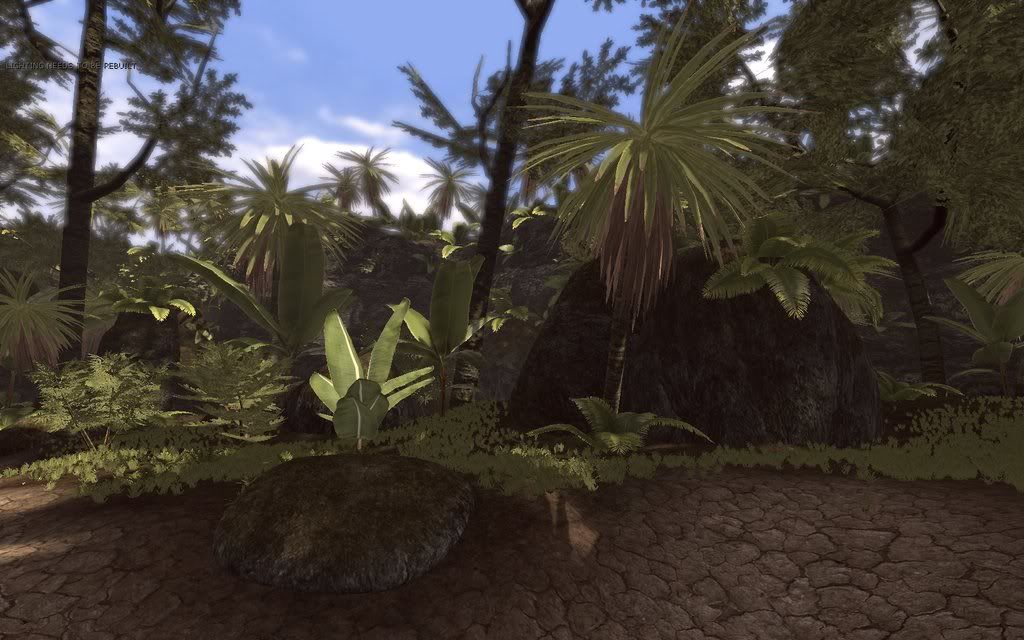 On my list to still create and work on are -
Mountains in the background
Add more ground foliage
Rework the canopies of the trees so they look more voluminous
Work on the bamboo and bush models so they don't look like a collection of planes
Re work Most of the normal maps (most are crazy bump placeholders)
Add focal points such statues based on Angkor (
http://en.wikipedia.org/wiki/Angkor
)
My main issues are shadows for the plants. Currently most of the trees and yuccas are dynamically casting shadows which looks great but is not viable in a real time map. Is it still possible to use something like projectors as in Unreal 2004 to do cheap dappled shade? Most of my other plants such as the cheese plants currently are using shadow maps which don't take into account the alpha map on planes and so they have very square shadows. I figure I can model around this so that the geometry matches the shape of the alpha mapped leaf more closely. Does that seem like a good idea? Is there a better way?
I am trying to get this map running in Unreals highest world detail settings on quite an old computer (single core 2.8 with an AGP Geforce 7800 and 2 gig of ram). I figure that this is a good way of showing employers that I can optimize well and understand the limits of current gen systems. The problem I'm having is on the long stretches down the map, even after turning off Dynamic shadows my frame rate dips below 15! If I set it to a lower detail setting It copes a lot better so I'm guessing post processing is to blame and not polycount or texture size (I don't get an improved frame rate if I decrease texture size). Polycount wise the cheese plants are 640 faces, the large trees are 990 faces, the rocks between 500 and 700 faces and the ground based palm shrubs are 380 faces. Does that sound too high for current gen games, thinking about it it seems too high to me! Post processing on the map includes depth of field and an overall hue shift to tie the colours together, which I guess are quite expensive.
Any way, let me know what you think. I didn't mean to write this much, sorry if there's too much waffle!