I know I just recently started a different thread of a different character but I really wanted to take a break from it lol
I made these concepts about a year ago and decided to take it off the back-burner.
Out of the four I chose 2 and 3 to start on and get modelling.
The first rendition, not that interesting! I thought I could add some wings, but struggled with how to incorporate the skinned look that'd connect the wing membrane to the back.
Some more refinement of body, horns, and face. Started adding spikes as well.
Ended up scrapping the wings and switched to a spikey back.
Refined the spikes on the back and started to concept where else I could add tears and have the tail look less basic/typical.
Fast forward a few weeks to now and I'm feeling pretty satisfied with where she is! I'm mainly posting here to get any feedback or critique in case I missed something that could be corrected or if something looks off!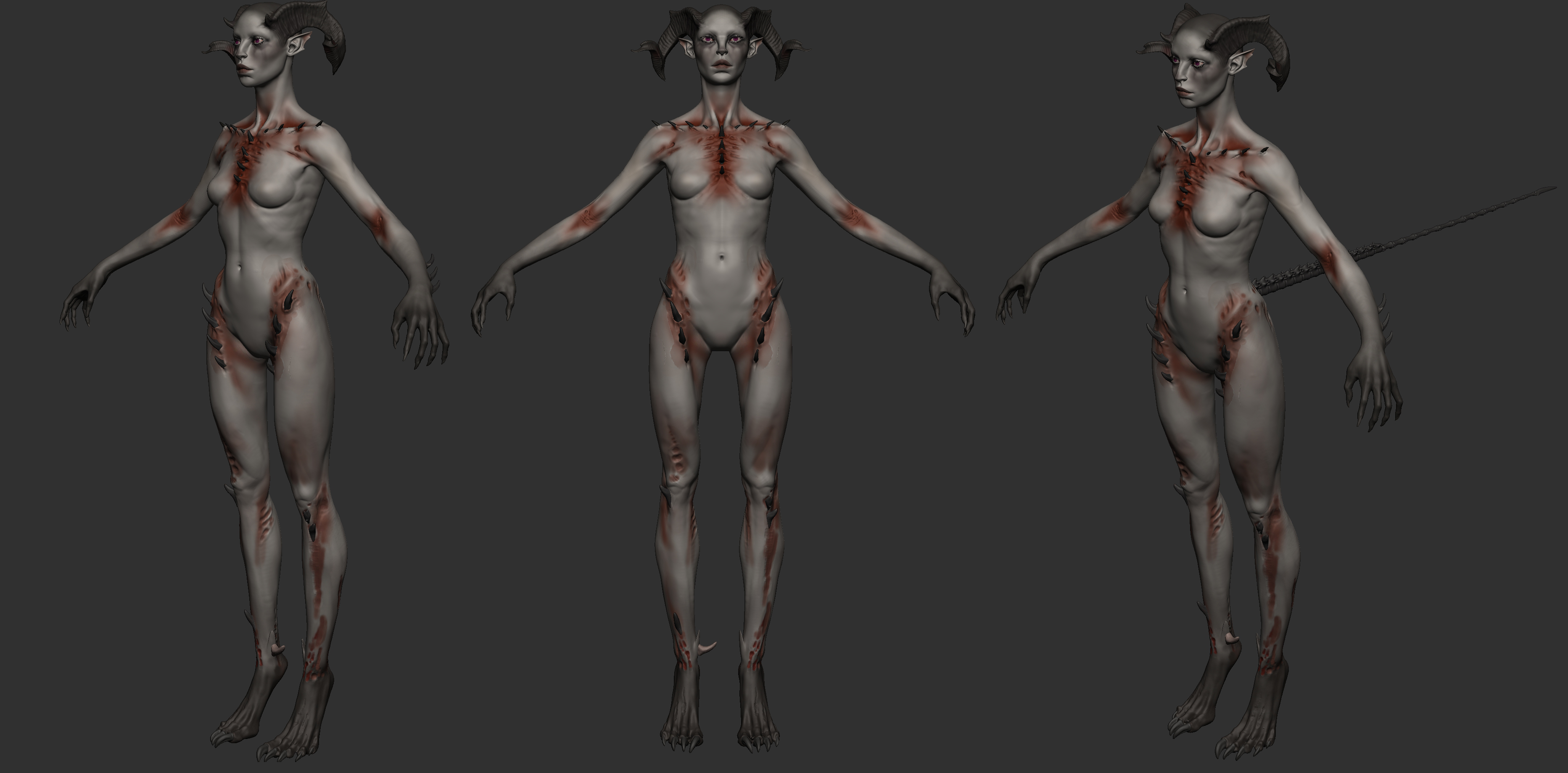 This week I do plan on tweaking the tail bones and small things here and there to really polish it up!
Cheers!