Hi hi! First time posting here!
I'm looking for feedback on a current work-in-progress project, I'm trying to push this scene as far as I can.
The goal is to create a piece that highlights particularly my lighting, environment, and audio skills as a generalist. I'm really focusing on trying to convey the atmosphere and mood of this place, trying to make it feel immersive.
The idea for this particular shot is to be the final shot of a short 15-second-ish animation. I'd like to show a first-person view of a character in distress with an oil lantern in a forest in the middle of a storm, running from something unknown, and ending up at this vista.
The scene is based on
a piece by Grady Frederick
A video of the first draft of my real-time audio and lightning system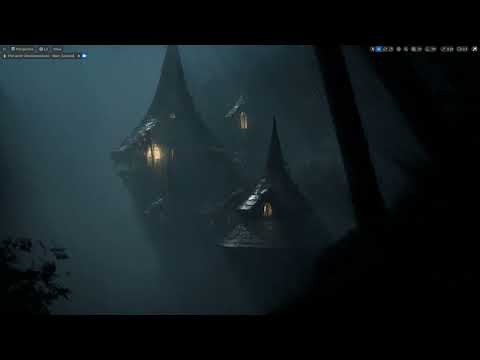 https://www.youtube.com/watch?v=pS4QXRW6-os
The main things that are missing still are some silhouettes in the rain of a forest on the bottom left side, and the interiors behind the windows could use some love still. The audio definitely needs more work done on it too. One thing I've been struggling with is brightening up the scene (in particular the roofs) a bit without making it feel flat.
I'm looking for feedback/critiques and ideas that I could apply to push this scene further.