Hey all.
I just finished putting together the first prototype for a Hoverbike Racing Game that I'm building in UE4. I intend to try to secure funding from a publisher over the next few months, and I'm looking for a concept artist who would be interesting in contributing some concepts to help flesh out the presentation. I can't pay anyone, so it's completely voluntary, but I would take it as work against a paid contract once I secure funding (i.e., if I get money, you're the person I would hire for the future work).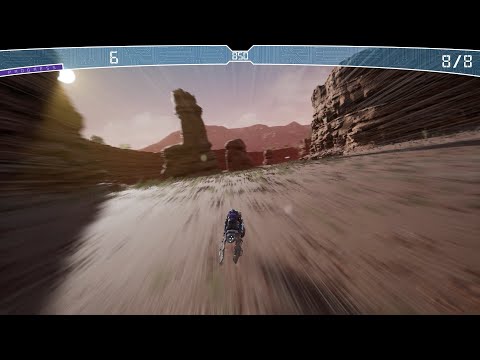 Download the Playable Prototype on Itch: 
https://apeirogon-games.itch.io/hoverbike-prototype-01
This is not the final prototype build, but it's enough to give you an idea of what I'm hoping to put together.
Who am I?
I've been in the mod and indie game scene since 1999 mostly working as a hobbyist. In 2003 I released a multiplayer Total Conversion for Half-Life 1 called "Morbid Inclination" that was downloaded more than 15K times in its first 3 months. As a solo dev, I've released one previous project back in 2016 "Beast Mode Night of the Werewolf"
https://store.steampowered.com/app/655760/Beast_Mode_Night_of_the_Werewolf/
From 2009 - 2011 I worked for IDGI on the game Consortium (
https://store.steampowered.com/app/264240/CONSORTIUM/)
as Lead Environment Artist. I also made a few unofficial maps for Counter-Strike (1.6) "De_Italian_Eve_v2" and "De_Hardwire" that won awards from Counter-Map (defunct website) and Level Of The Week on Planet Half-Life (defunct website). Since 2016 I've shifted from mainly being an environment artist into a focus on a game designer role (prototyping and programming in UE4).
If you're interested, feel free to message here, or contact me directly via the contact page on my website 
https://www.apeirogon-games.com/
-Peter Ryan aka TorQue[MoD]