Henlo Polycount,
I had done this asset for an art test a long time ago and now wanted to further flesh it out.
Plan to render it in Marmoset, UE5 (HDRI), UE5 (MedievalEnv-Quxiel) with some back story clips.
I have some plans for a back story - Something around wishing well of death. That appears in a village affected by a severe calamity may be famine or drought. And that it's an outcome of people's dire wishes. And in order for people to survive the well needs some ritual/sacrifice.
Old WIPs
 -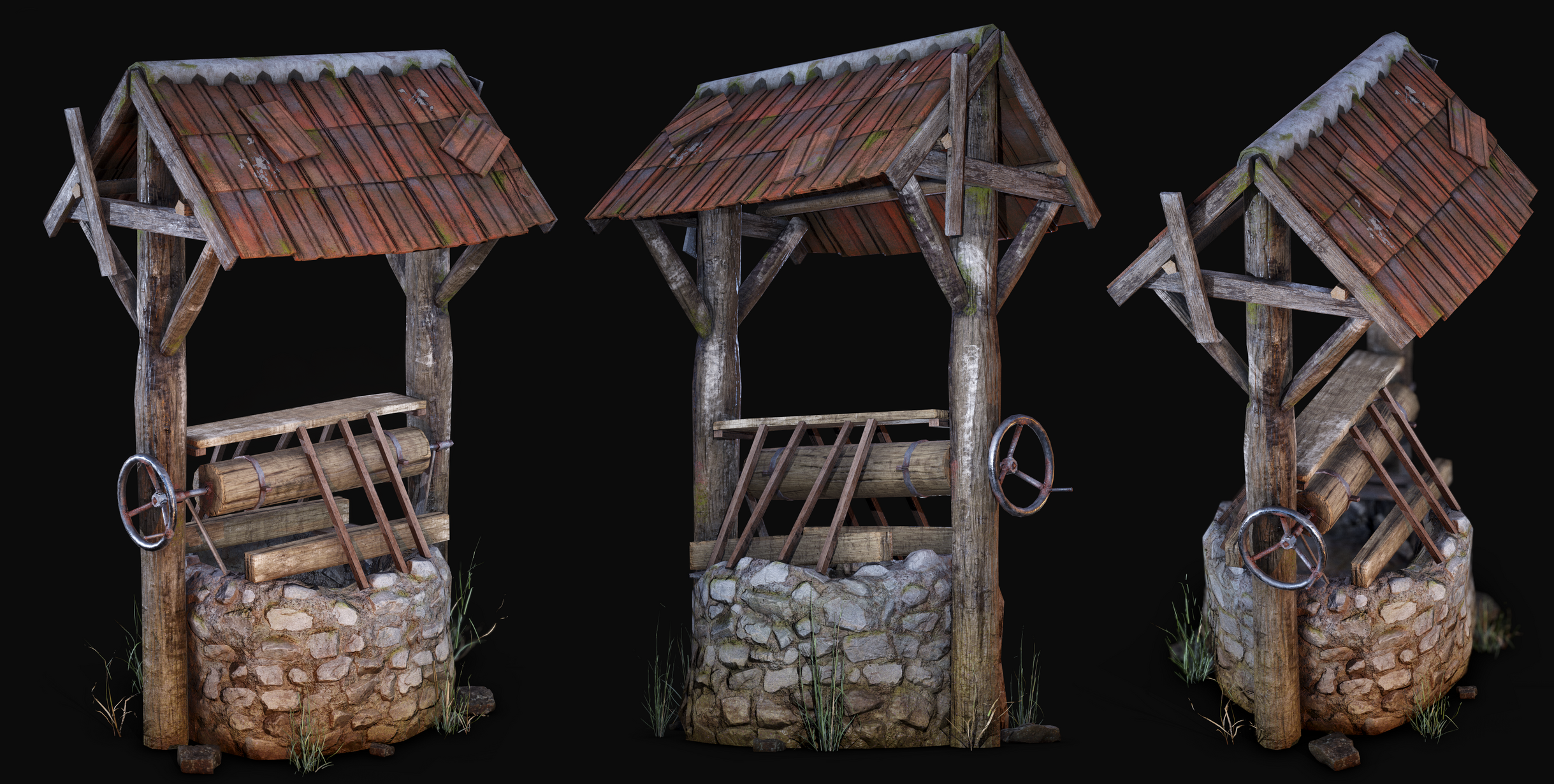 Current WIPs 
Unreal 5 (HDRI) -
Unreal 5 (MedievalEnv-Quxiel)
-

(gonna use this for prop storytelling)