Hello again! 
Starting up a new environment project after being quite busy aside from making art. I've set my own time restrictions and goals to try and push me to work on it whenever I can. The main idea is to make an optimized game-ready environment partly using the new nanite technology in UE5. I've been recently quite inspired to make a night lighting environment in a dark, fantasy setting and I managed to get a few references together to start off. Below is my main reference which I am basing my block out off. 
The composition and moody colour scheme of this piece really stood out to me. I have received permission from the original artist to use this piece for a non-commercial portfolio project. 
I started off by creating a few block out models to start blocking out the overall scene and getting the camera set up. At this point was mainly focusing on shape language-silhouette.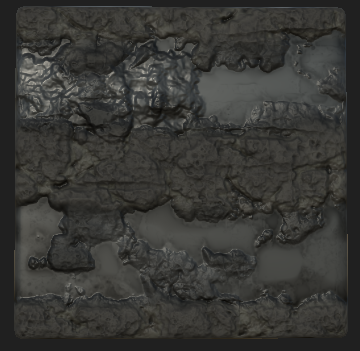 Made a quick base for the muddy path material too as its important for directing the eye in the concept. 
This is where I am currently for block out. Aiming to put more time into the main focal point, perhaps making one more central building. Also going to look more into lighting and tweaking what I have at the moment before going into sorting out what assets I need.
Thanks for checking out my post! Feedback is very much appreciated