Update:
From feedback from Ged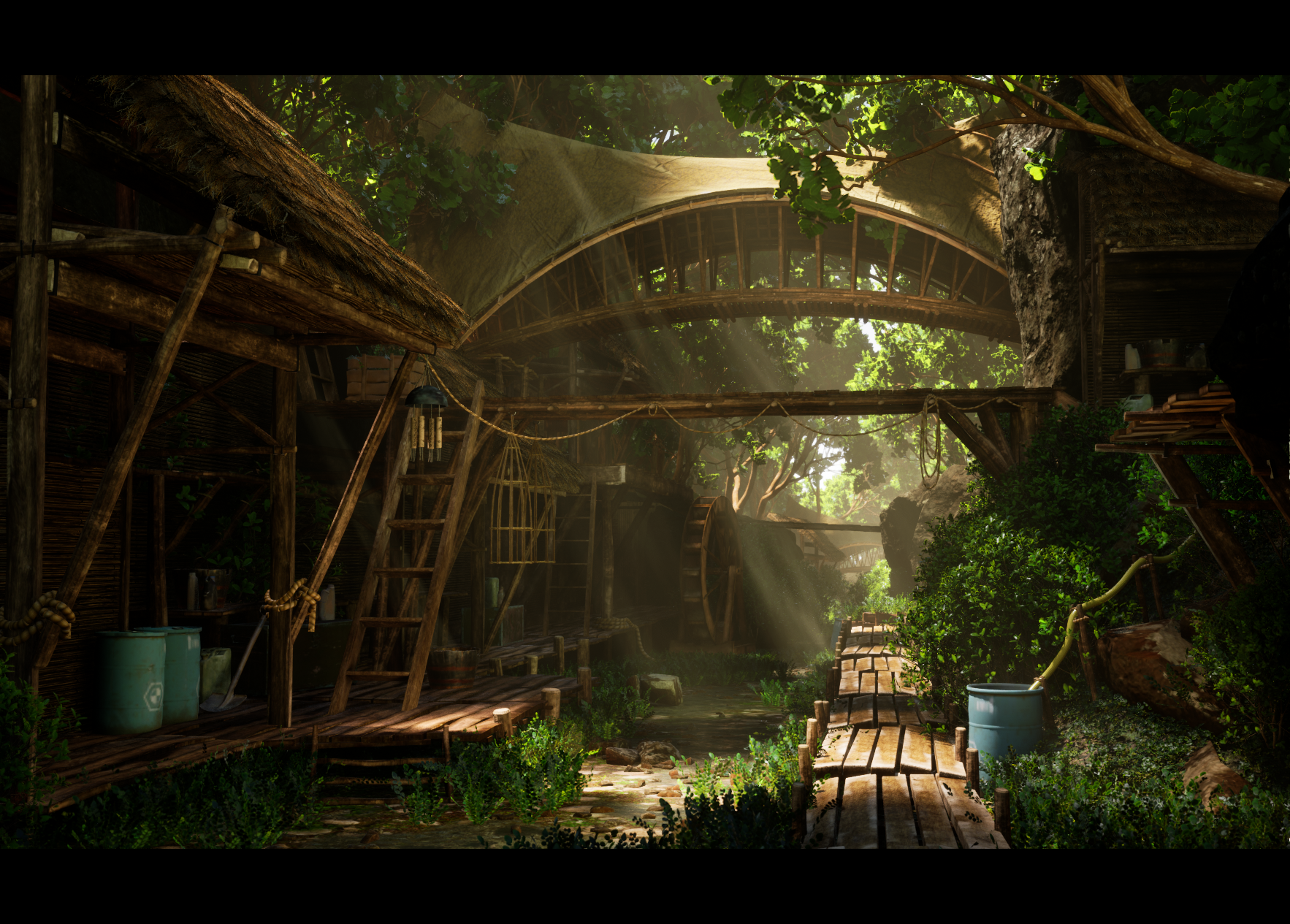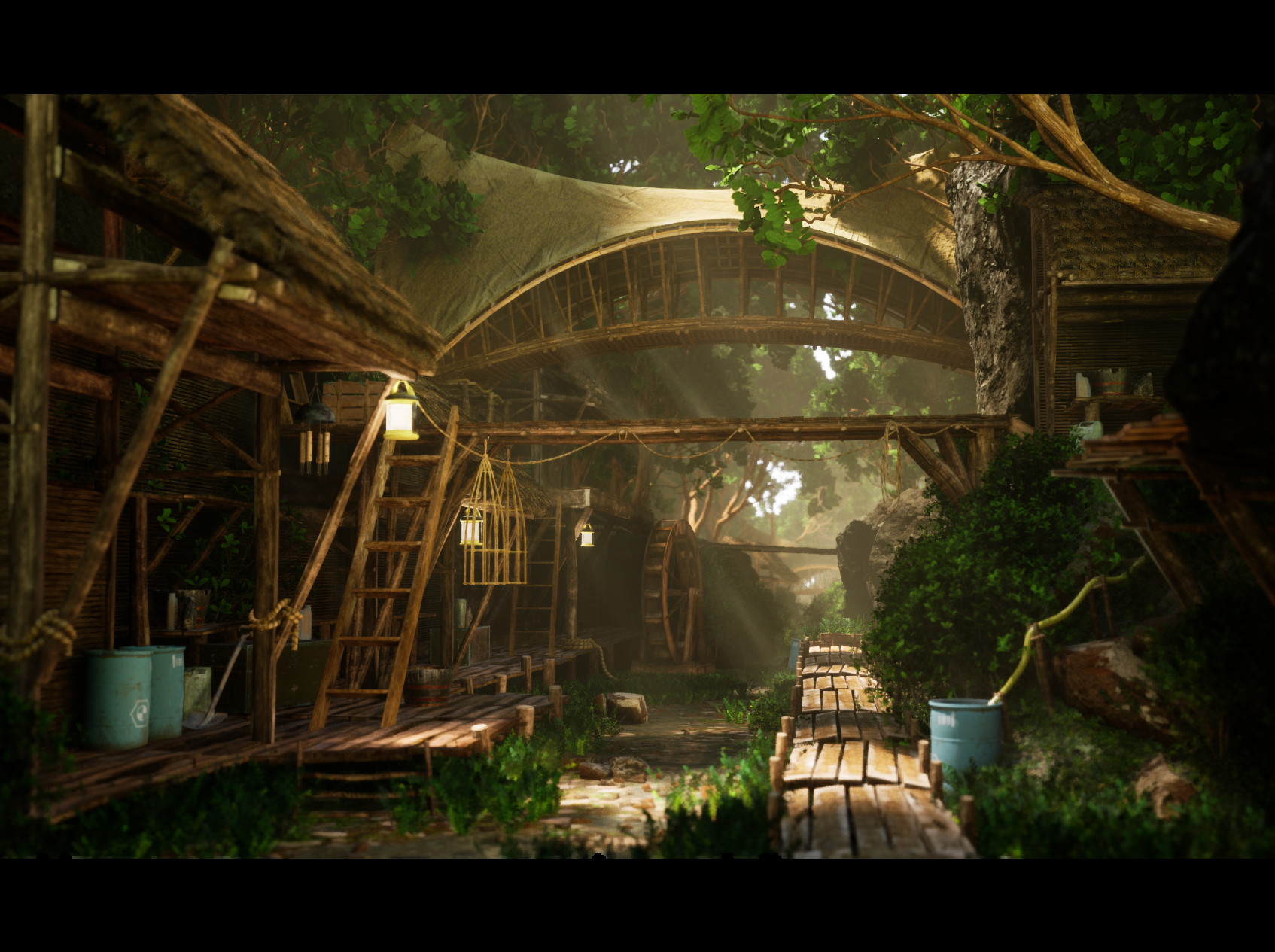 First time posting!
This is my first environment I've ever done with my own assets (aside from some basic ones learning the software) and am trying to build out a portfolio so I can get my first job in the game industry.  This took about 2.5 weeks and except for the foliage and rocks, everything is original assets/texturing. 
I really could use some professional critique as I have very little to go on other than my traditional art background.  So please be as harsh as needed!
I used Leif Heanzo's "Tribes of Europa" concept art for this environment and he has been really helpful with tips but wanted to hear some 3D environment artist input : 
https://www.artstation.com/artwork/oA19Bw
Thank you everyone in advance!