I made this 3D game art inspired by a
illustration
by artist Joseph Geesung Kim.
Whole project with
animations
and more info you can check here -
Artstation project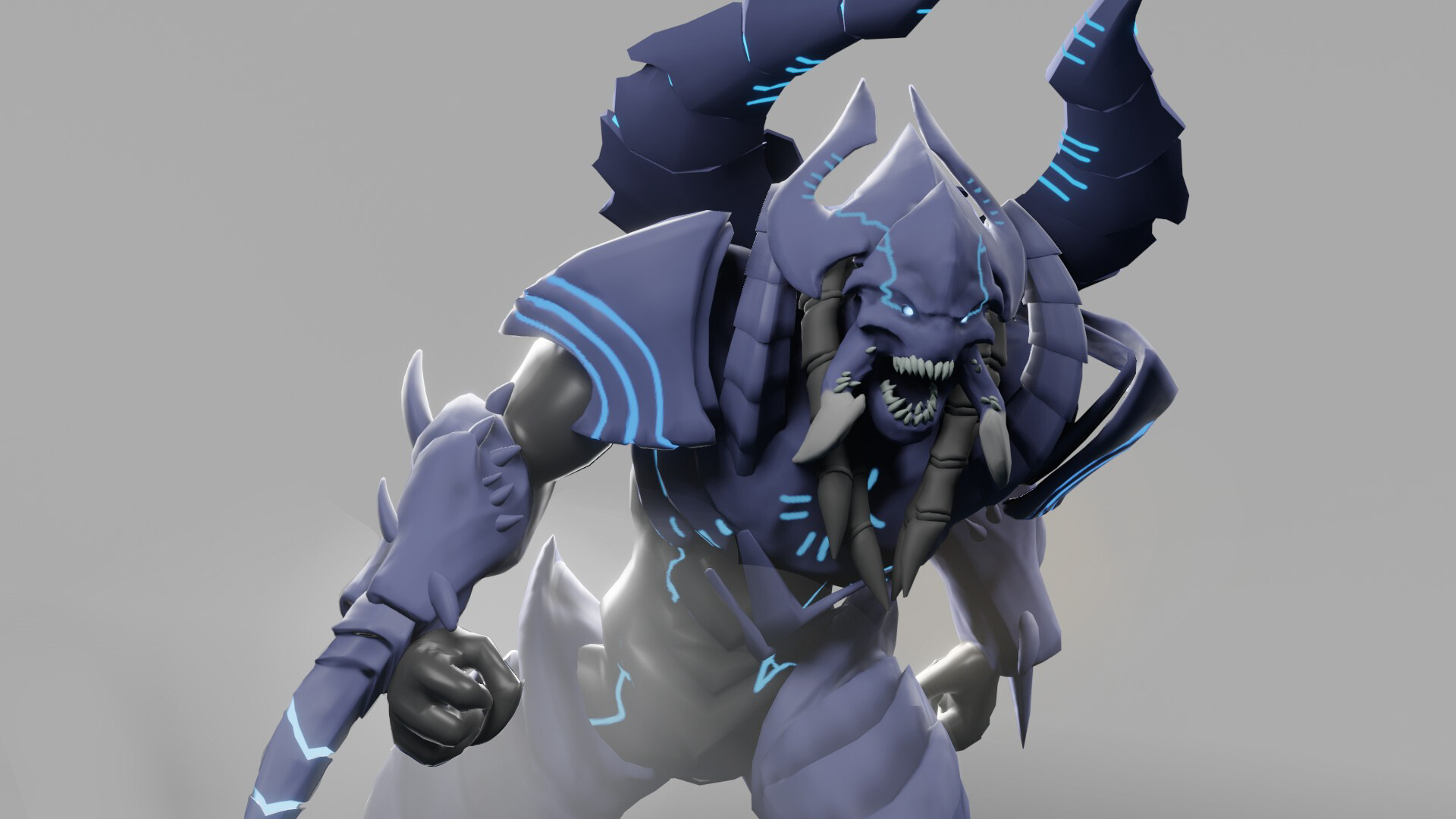 About process
I have done a lot of work learning how to best create and set up a rig for a character. I learned a lot of new things. I got so deeply into the topic of the rig that I started keeping notes.
In general, I began to feel much more comfortable in the field of rigging and animation. I made a character in order to improve my skills, and in this regard everything went well + I like Blizzard characters and this skin.
SoftWare I use - Blender, Zbrush, After Effect
About me

I'm serious about improving my character creation skills - I'm teaching anatomy, improving my technical skills, looking for effective ways to resolve issues during character development. Development is important for me. I am also slowly getting involved in mathematics and programming to learn how to create various useful tools myself.
Plans
I already worked in Unity, I want to make simple demos with controls for my characters. Which character will I do next? - Several options - either make avatars of people close to me and make them characters in the game, transforming their image into something cool and interesting). Or start making characters from the new animated series - "Invincible". In general, I like the cartoon, it is rather daring in places, it can break the template.
Now
I am looking for a job
so if you liked my portfolio - then contact me
Links:

Insta
Discord - Sir#7374
Telegramm - Azaru_mic
Gmail -
[email protected]
VK
FaceBook
Twitte
Also You can check my previous character at SketchFab
model