Hello everyone!
In this project, I'm going to use only Decalmachine Trim Workflow.
These are references:
And this is the result of the first stage Blockout: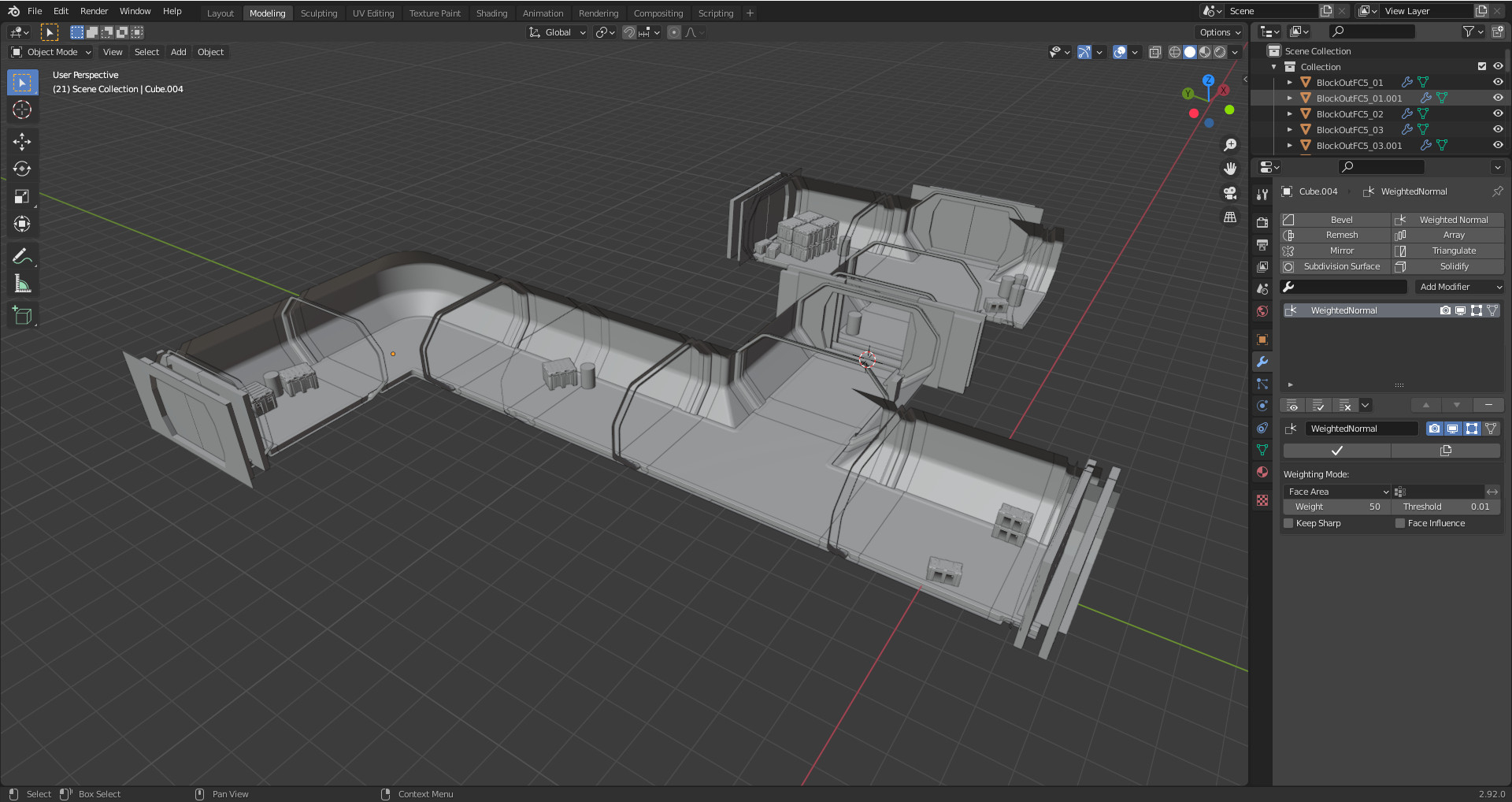 At the moment I have determined the number of objects, their baseline characteristics and an exemplary appearance. The standard section of the corridor has a length of 3 meters, a width of 4.6 meters and height from zero to z 2.6 meters. The thickness of the walls in the narrowest place should be 0.4 meters.