Hey everyone! So I'm not used to sharing my art on Polycount to be honest but I'm actually excited to share with whoever is interested my latest scene. I started the whole project with an idea in mind but when I was getting closer to the end I decided to go another route. And because of this I came up with the idea of "The Art Of Theft", a thieve's hideout where he plans, researches and gets ready for his next big heist.
All the modelling, texturing, etc. is done by me and honestly it was a great challenge to create so many different things and try to make them fit together.
Based off a concept by Michael Gunder which you can find here:  
https://www.artstation.com/artwork/VPvXR
Check out my Artstation for more: 
https://www.artstation.com/guille_sanchez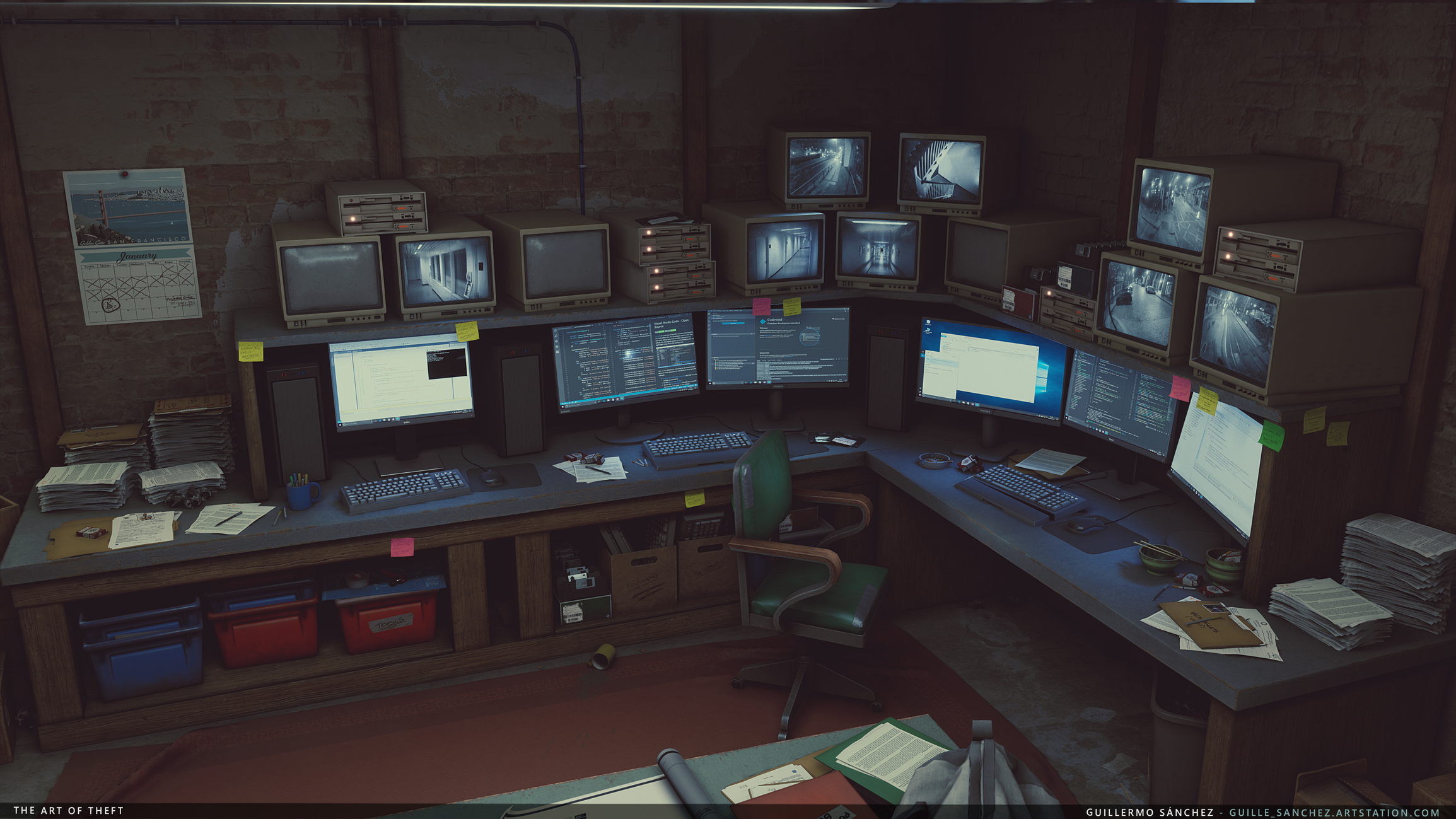 Thank you for checking out my work! Hope you like it!