Hi everyone, I'm happy to finally post for the first time here with my modular American Diner scene! Modelling in Blender, some texturing in Substance Painter, assembled in UE4. It's all my work, expect the paving and street lamps outside which came from the 'City park environment collection' on Epic's marketplace.
I've been using Unity for a couple of years so I wanted to put something together in Unreal, and this seemed like it would be a fun project. 
I decided also to share the neon signs in a downloadable UE4 project (for free) for anyone who'd like to play with them - 
https://gum.co/neonsigns/
All the photos can be found here:
https://www.artstation.com/artwork/9mVA2y
Follow me on Artstation for more
https://www.artstation.com/garethart
I always love playing with neon lights! Simply made in Blender using bezier curves. A nice trick for making curved ends:
Mane the shape with a curve, give it a thickness of about 0.8 and a resolution of 1 (you won't need a detailed mesh once the emissive light is on it), convert it to a mesh, then decimate to about 0.25 if you want. Then;
1. Select one of the open end loops
2. Go to Select Similar>Amount of faces around an edge
3. Press 'F' to fill
4. Press 'F3' and type 'poke' - press enter
5. Press '1' to go to vertex mode
6. Subdivide once
7. Press Ctrl+NumMinus twice so you end up with the centre vert selected (you may need to first go to edge select mode - press '2' - and deselect straight edges joining two edgeloops on small pieces. I found using the circle select - press 'C' then MMB - worked well for this)
8. Press ',' and choose 'normal'
9. Press 'O' to turn on proportional editing and choose the curved shape
10. Press 'G' then 'Z' and move about .5
You can do this for all your neon tubes all at once which is a nice time-saver.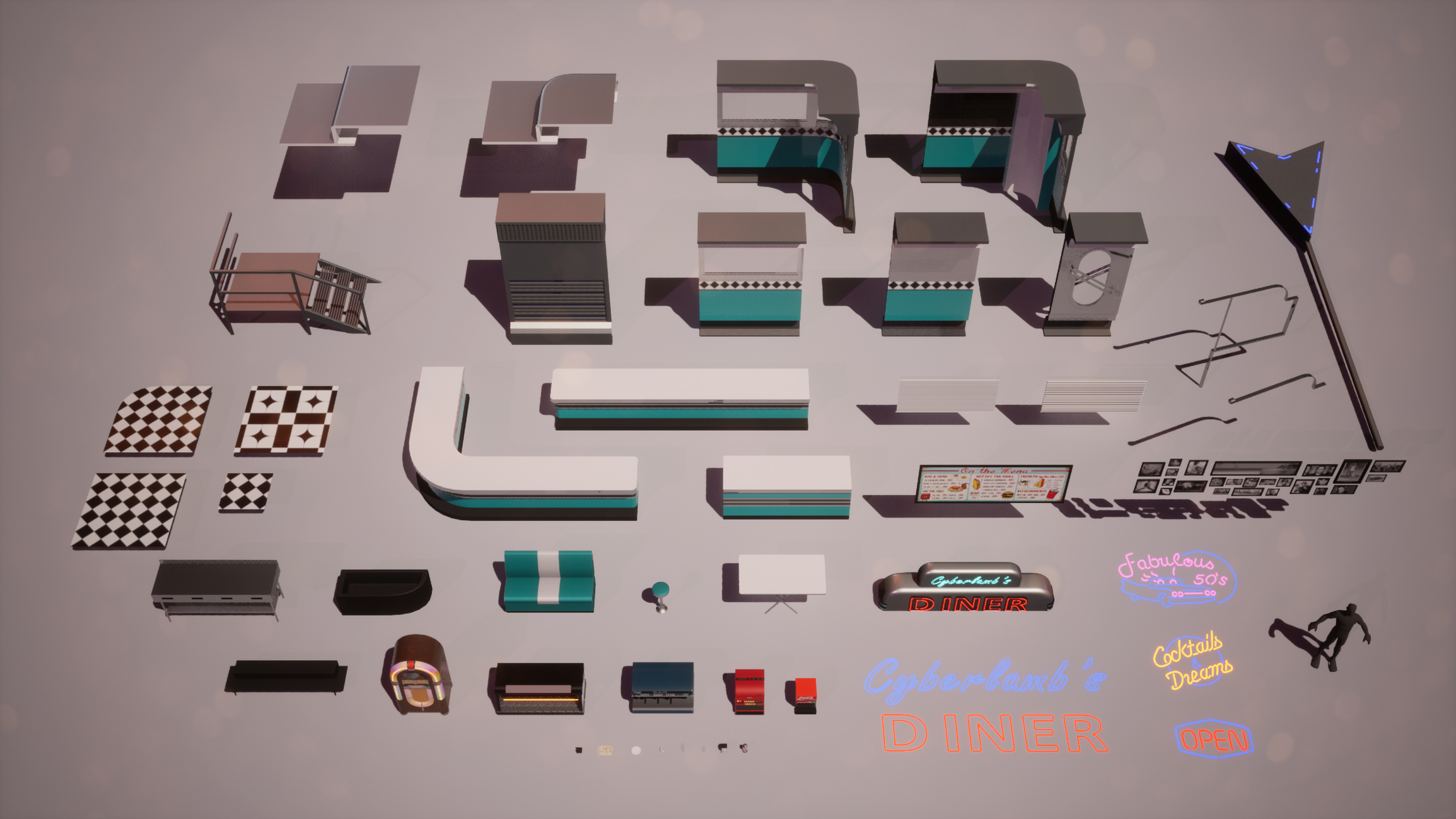 Thanks for checking out my work!