Hello all, i made this
Hornet Fighter
drone along with a friend who i was mentoring through the process, Ivon Kraljević.
He did the modeling and together we tweaked it as it was going on towards the finish. Later i wrapped it up ,gave it PBR definitions and did the needed renders.  
model
Also, some Studio renders... and Glass/refraction rends: 
Model is currently available on Sketchfab and CGtrader: 
https://www.cgtrader.com/3d-models/vehicle/sci-fi/hornet-fighter-racer
More on everything, including turntable renders and other still images, please see my Artstation: 
https://www.artstation.com/artwork/48enxY
Youtube Video Turntables Only: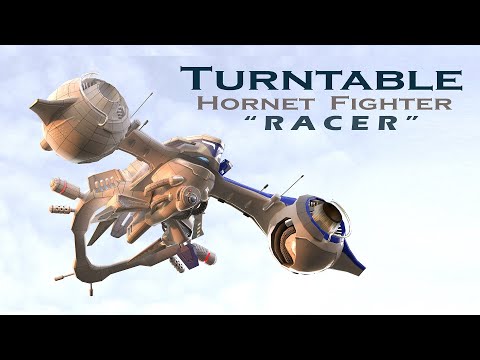 My art in general: 
http://linktr.ee/IgorPuskaric
Thank you for looking, have an awesome Day!
Kind regards,
Igor