Hi everyone! I'm taking the UE4 Modular Environments course from CGMA and I wanted to document my progress since it's been a while since I've made a project of this scale.
My environment will be a latin american colonial kitchen interior, with some of the outside corridor that the houses of that periodused to have. Though my focus is on the kitchen and the story in it. The path and part of the patio in front of it is to help it feel grounded. For the story I want it to be a cooking scene where there a hallacas/tamales being prepared. 
Here's some of my references. You can see more of them on the
Pinterest board
I made for the project
For Week 1 we had to turn in the block out of our scene as well as a few screenshots. Here's the one I had at the time.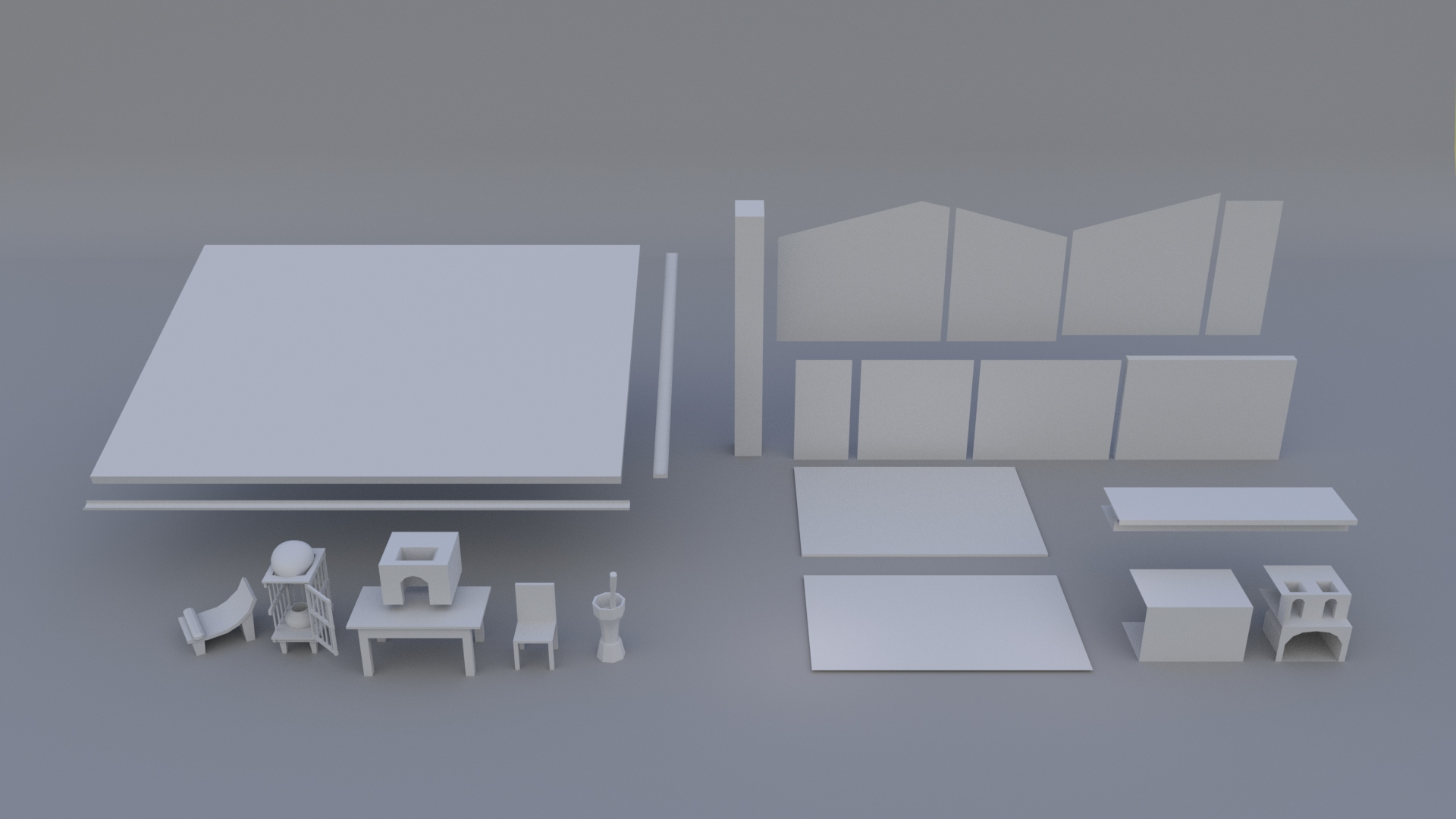 For Week 2 we have to import the meshes to UE4 and test them, building up the environment in the engine. So far I haven't imported the models yet since I'm working on the models, specially the walls, floor and ceiling following the feedback the professor gave me.
In contrast with the first block out now there are less modular pieces so as to optimize the environment. I still have some secondary assets that need some polishing but I want to take what I currently have and test in in Unreal. Specially since the professor told me to focus first on getting the modular pieces right before getting into the minor details.
I feel that I might need to expand the space of the kitchen since I'm not sure if the player would be able to traverse in it, but that's something I'll see once I test it all in Unreal.
I'll keep updating this thread with the development of the scene. If you have any feedbacks or comments do let me know!
You can also follow the development of this project on my
Instagram
and
Twitter