I have been working on a full character + plus environment (the base environment was given to me by my partner, Eden West, from her King Arthur challenge on artstation, I essentially built on top of that and then some) Original is here: 
https://www.artstation.com/artwork/k43KRn
Anyways, I'm getting close to finishing up this project because i've been working on it for a while now. I made the character from the ground up along with the concepting and outfit design. My main focus for this post is displaying my character w/ the environment I designed to display my traveling monk. I based the character as a mix of Journey and Ghost of Tsushima and trying to carry those elements into my environment as well. I'm no expert on stylized works, a lot of this project has been me diving into things I had no experience in prior but i'd say a lot of it has been a very rewarding experience for my skills. 
Let me know what you think of my test render, what could I improve on? what would make this displayed really well? should I reduce things? make things brighter? duller? etc... I appreciate the feedback a lot, just trying to not make all my efforts in vain in the final stretch. 
My concept art for the character:
Test Render (Character + Environment)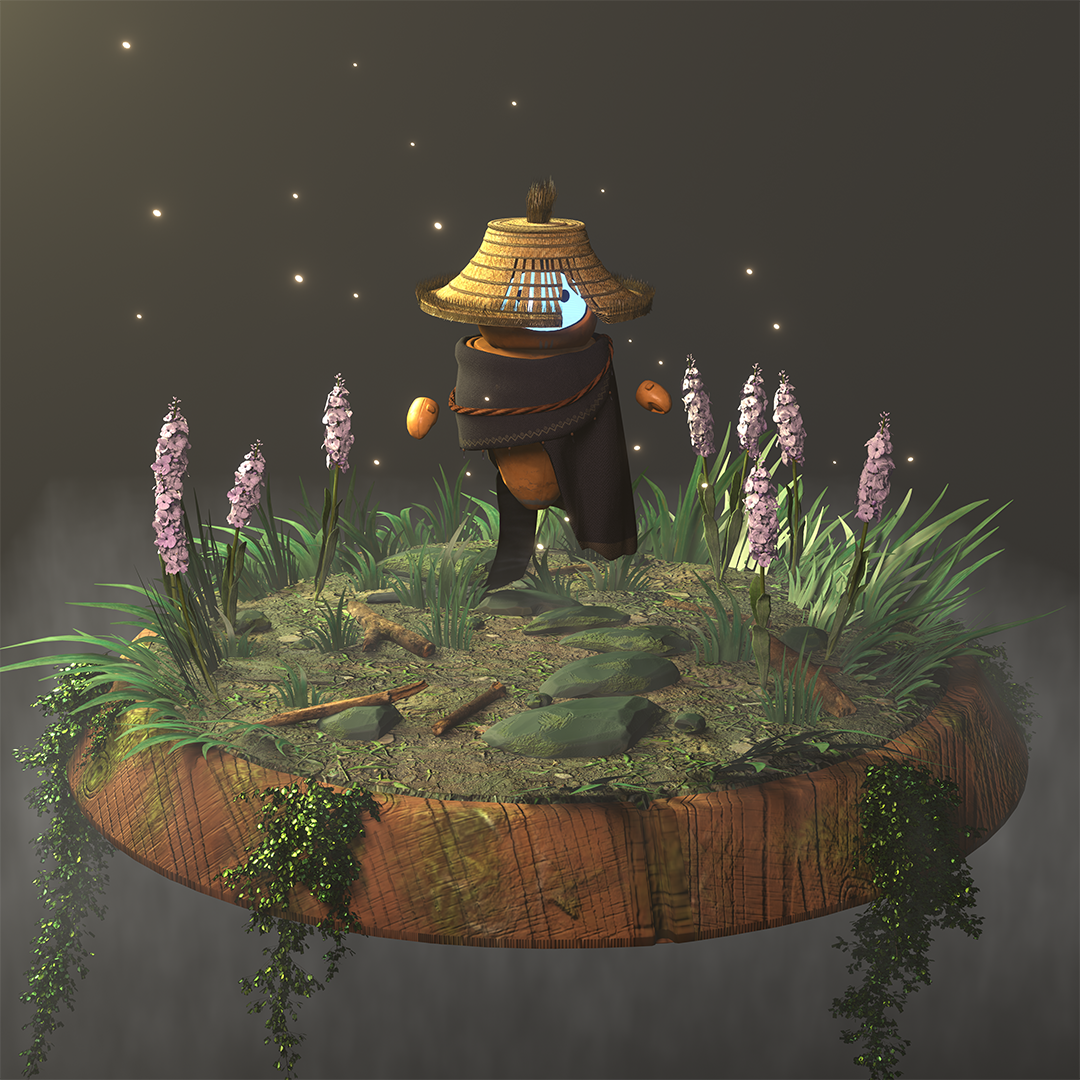 Been messing with volumetric lighting inside blender eevee, there is no post editing in this just a current render of what I got right now inside Blender, still in the works of coming up with a proper display, trying to not take focus away from my character.