Started another project. This time something a little more relevant!
I came across this really cool Cyberpunk Ciri fanart design by
RX
over on Artstation, and wanted to challenge myself with something sci-fi/futuristic since the last sci-fi character I did was years ago.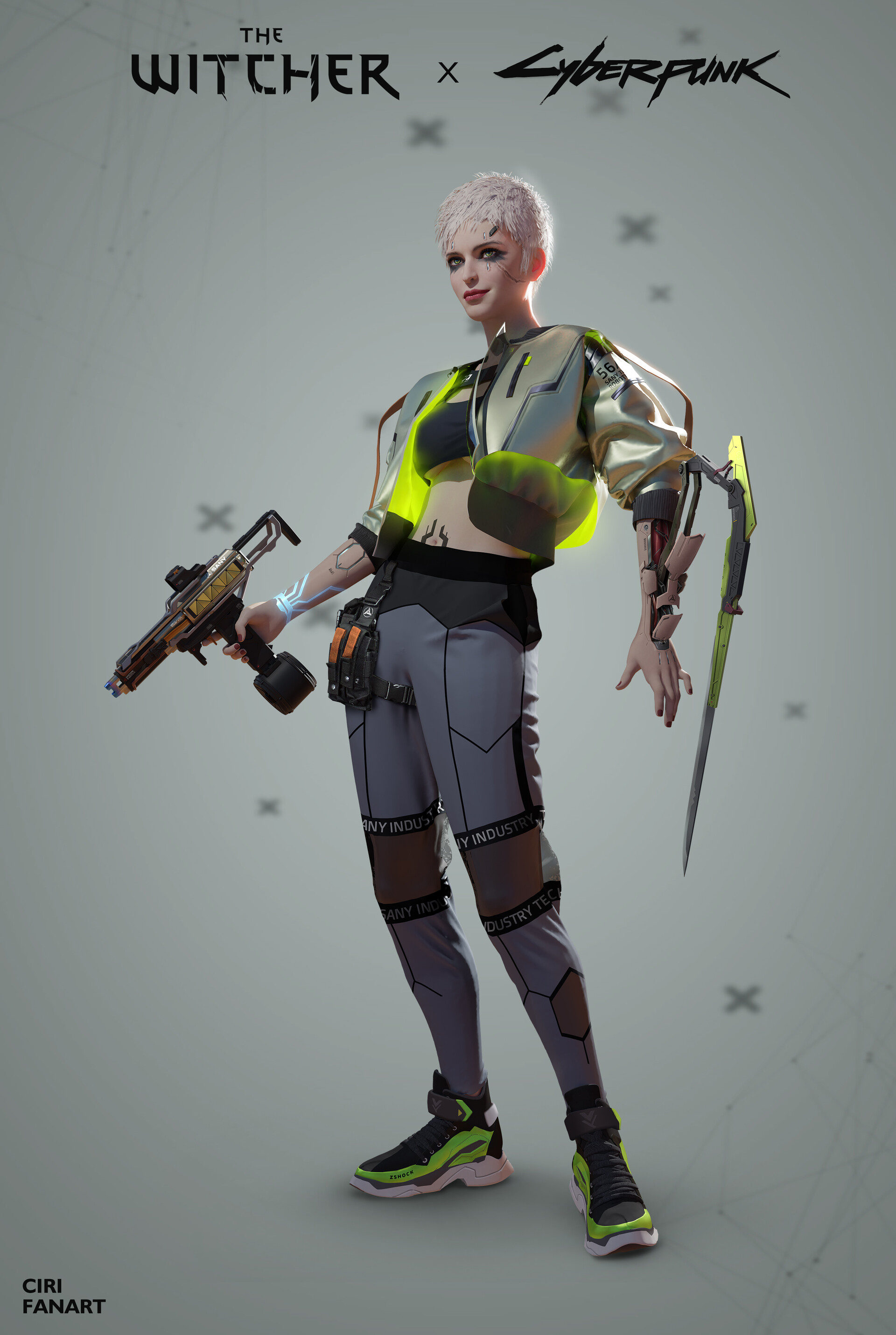 concept piece I'm using for reference
I'm pretty satisfied with the clothing right now. I'd changed the pants to be a little tighter to the body, since I tried a looser version that's closer to the concept and my skills in modelling wrinkles just weren't there yet to get it to match.
I think I got pretty lucky that I found a full head turn around of Ciri's head, and just needed to line features up. ( Of course even with that ability, not everything is going to be spot on since I don't think I can line it up down to a T)
Head with the Skinshader on and some very rough poly painting for fun.
Started this a few weeks ago, and just today picked it back up to do a once over before I move on to the low poly and figuring out how to model the mantis arm.
I started a rough block out last night, but it's too rough for me to want to show it just yet!
Maybe in the next post I'll have it looking pretty.
Comments and Critique are super welcome!