Baya is a Blender tool that generate Maya source file (.ma) inside Blender.
Baya is a quick way to exchange data with other artists who might use Maya
You can iterate quickly when you work with Maya oriented game engine exporters by quickly generating Maya source and exporting using Maya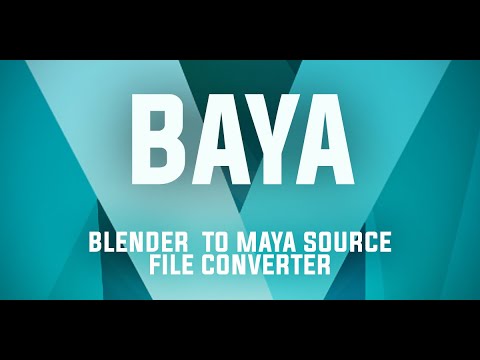 https://www.youtube.com/watch?v=wGLEF_qIeFM
Note: Baya is compatible only with Blender 2.80+.
Other note: Currently supports mesh data.
Converts Blender scene directly to Maya source file format:
Preserves objects visibility and hierarchy
Applies visible modifiers
Transfers
Geometry
Objects transform
Materials
UV Data
Vertex Color Data
Shading Information
   hard and soft edges
   custom vertex normals

Installation

Go to Blender settings -> addons -> Install From .zip file
Enable the addon by checkbox in the addons list
How to use
Specify file name
Locate export folder
Click Generate Maya File button
Planned futures:
Linked collections support
Full material export with textures and other things
Maya to blender import (import Maya source file contents into Blender)
Havok nodes
Armature support (not sure yet)