Hey Guys!
I really love handpainted stuff and I wanted to learn to make it, start to finish. I had lot's of fun on this projet and learned a bunch of new stuff. I follow a lot of Marc Brunet class on handpainted characters and it really helped me to understand better the pipeline.
Here is my process:
The blockout with all the most important parts of the silhouette
Refinament and adding details
For the painting I started with grayscale using the  AO, Object normals and Normal maps. Then I refined painting on top of the bake on 3d Coat. Finally I used gradient masks on photoshop and made some finals touchups on Photoshop.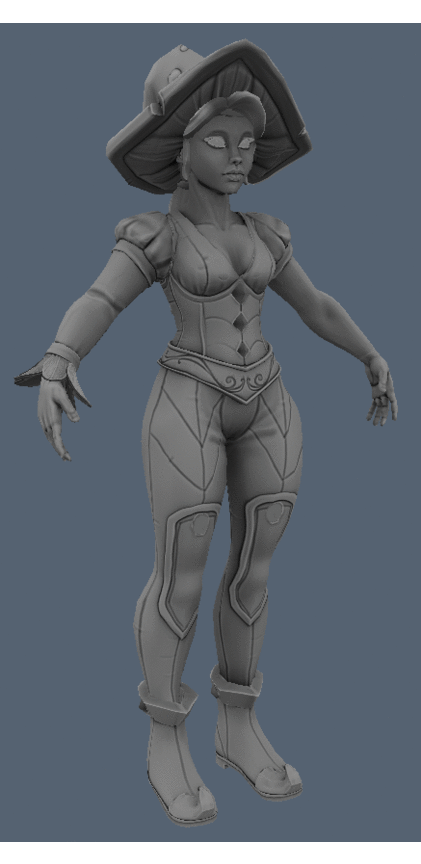 After the textures I used Rigfy on blender to make the rigg and pose her. Still on blender I modeled the assets of the scene and polished them on Zbrush.
And this is the final Result:
Sketchfab model:
https://sketchfab.com/3d-models/mushroom-lady-handpainted-b24340cccb414329b57b6854a31fa7e2
More on my artstation:
https://www.artstation.com/roanna_0/