Edit:

It's finally finished!

It's been awhile since I updated this post and I kind of neglected it. But my Cute Stylized House project is finally finished! I wanted to thank everyone on here who gave me feedback! I learned a lot from this project and though there's things I'm not too happy with I've got to move onto the next project and utilized what I've learned!

Find higher-res images on my post on Artstation.
Concept by Etienne Savoie.
_______________________________________________________________________________________________________________________
Hello!

I've been working on a new 3D stylized environment for my portfolio for the past month or so. The below awesome concept is by the artist Etienne Savoie. I've had this one saved in my ideas folder for a while and felt like this was the perfect piece to make for my portfolio! I just love the overall style of its shapes and the textures going on. Eventually once finishing up the house I plan on putting it in this full environment concept piece Etienne also did.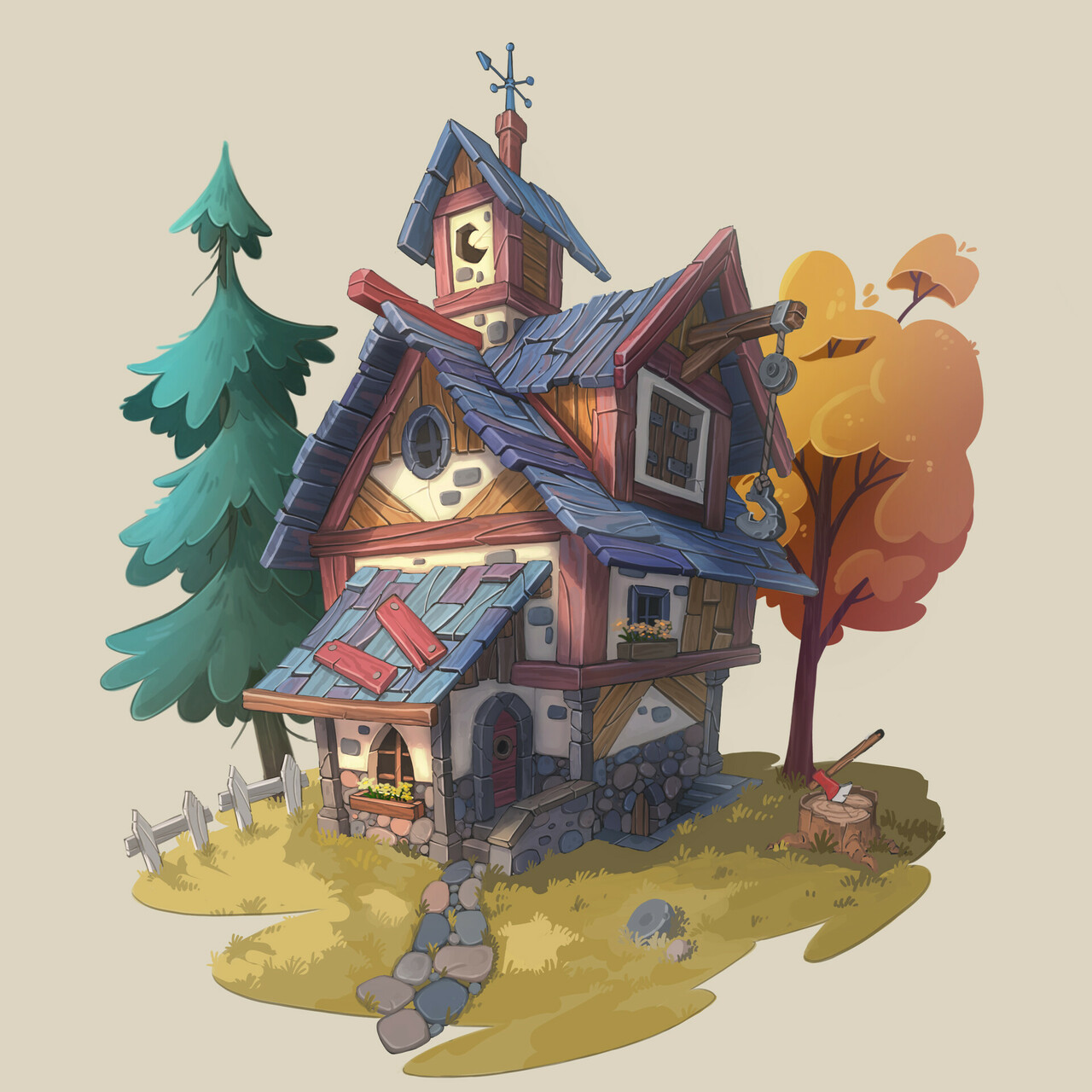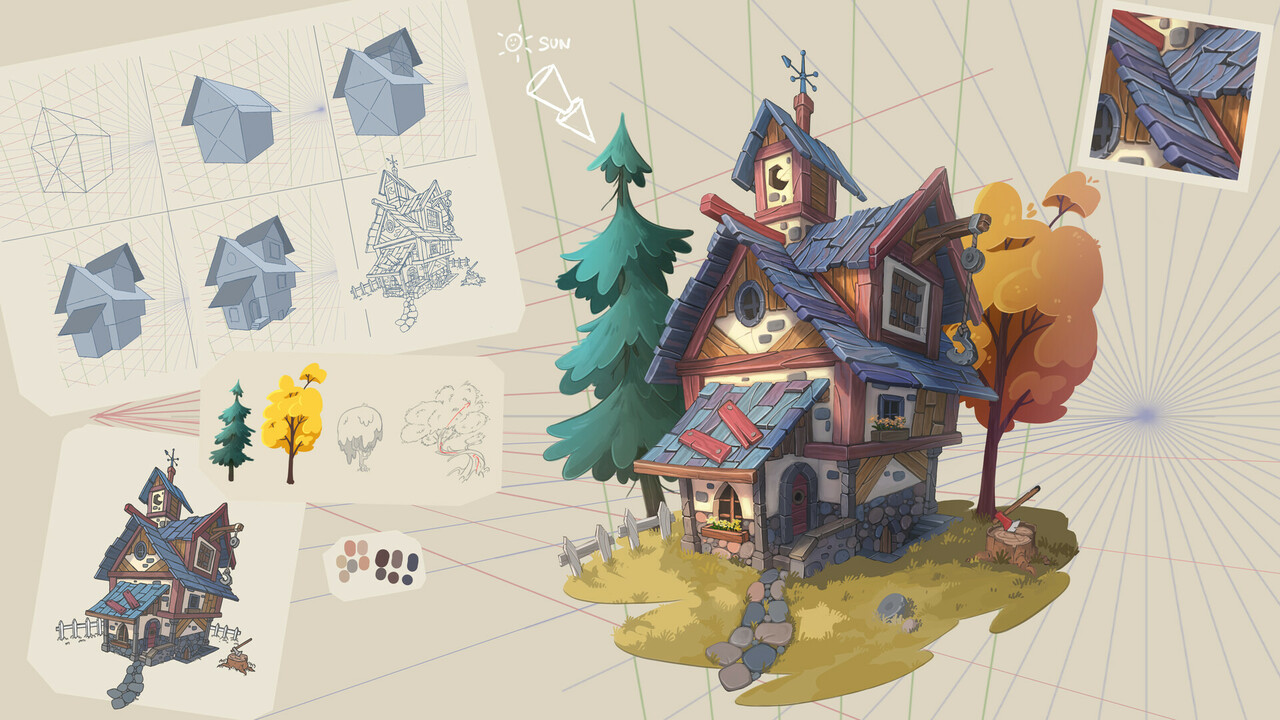 I started by collecting reference images into PureRef for some of the assets. I'll add more for the trees and other assets. After this, I brought the concepts into Maya and blocked everything out.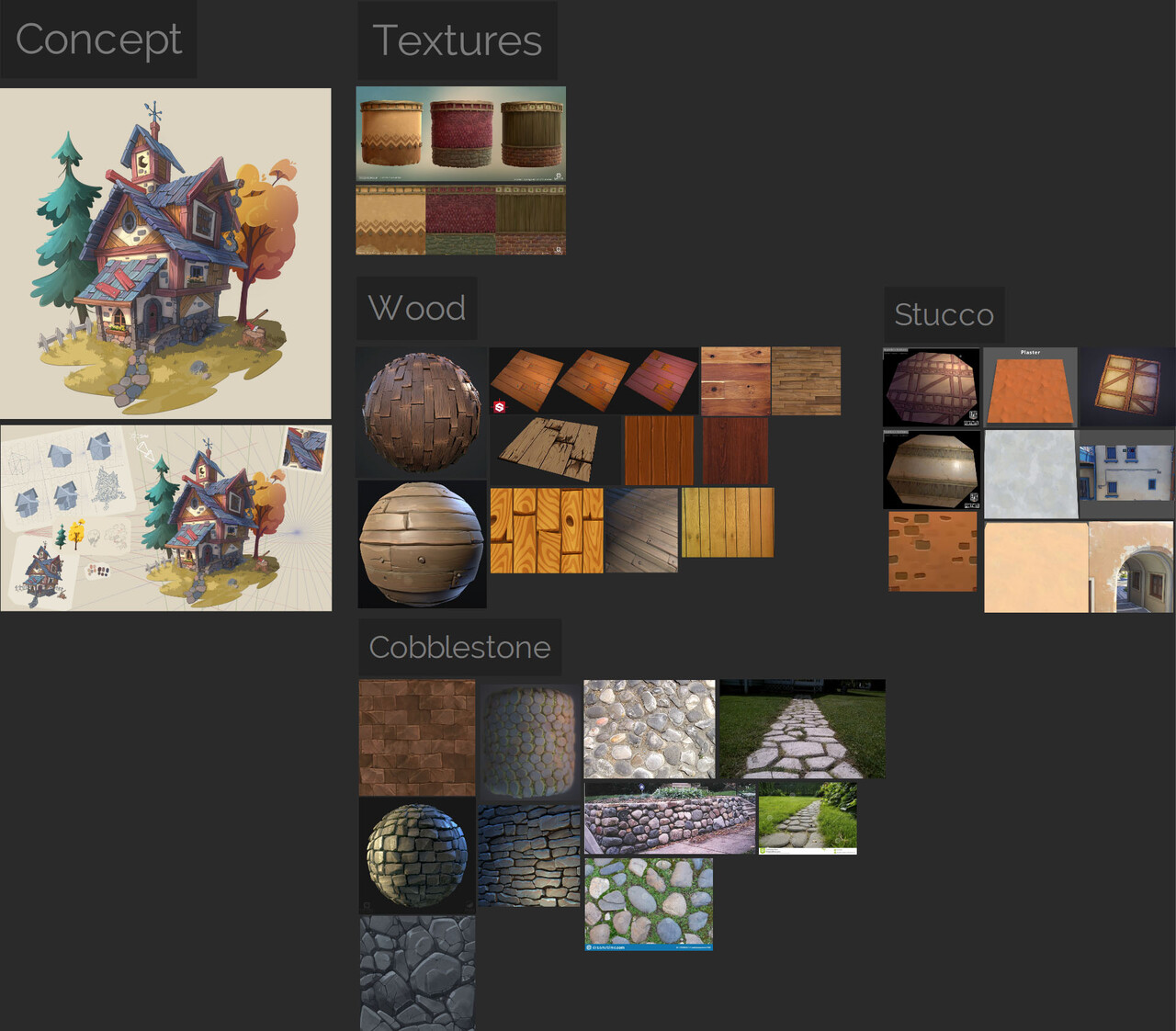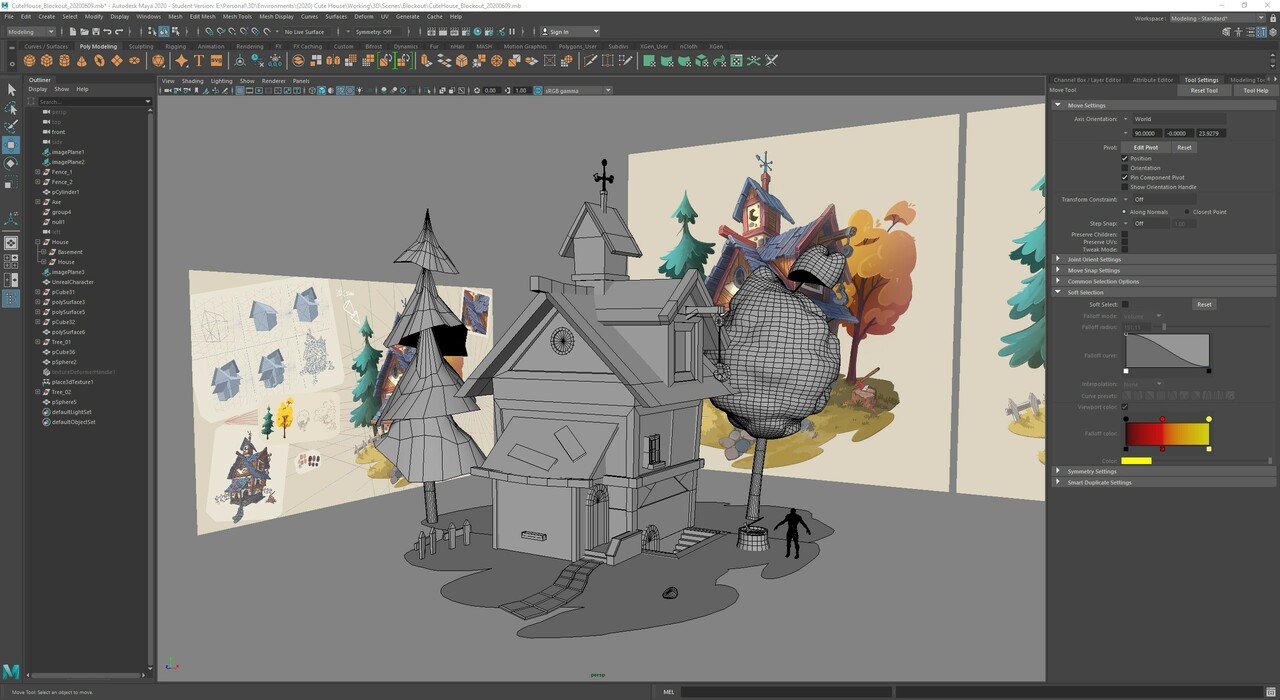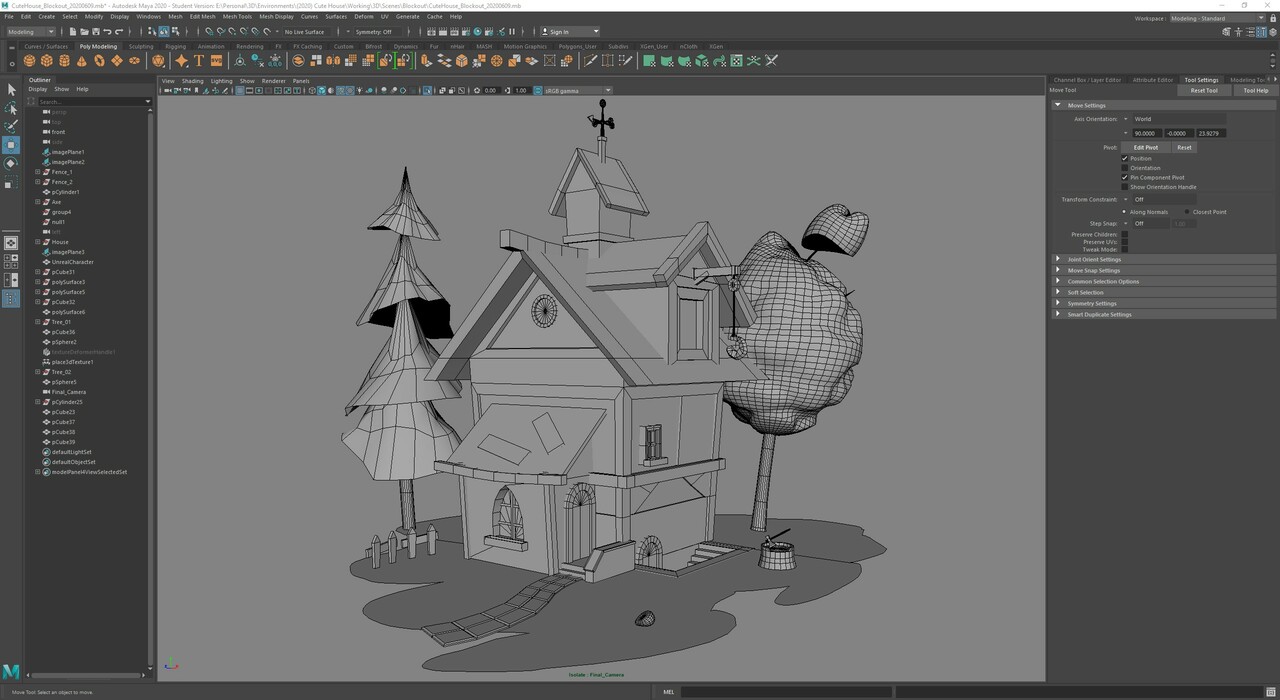 Once I had the overall general scene figured out I brought it into UE4 so I could get a rough idea of lighting.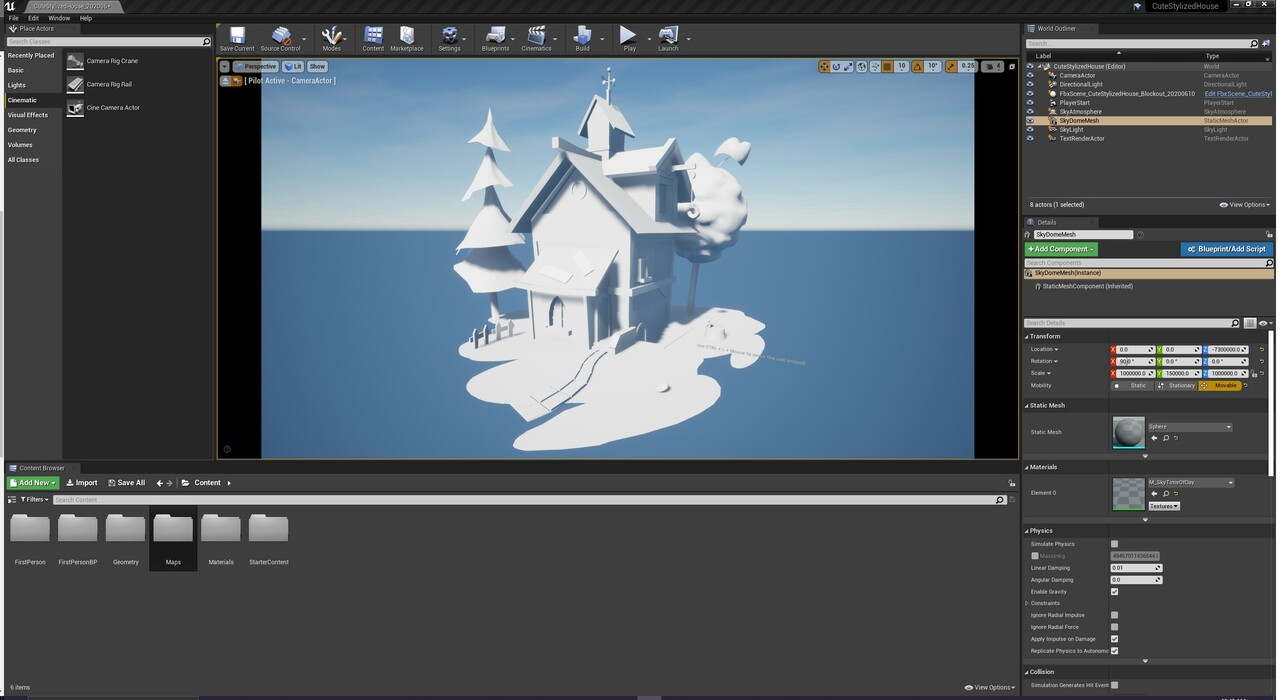 I then switched it up by working on the main stucco brick tiling texture that would be used for the walls. Got that to a point where I felt satisfied but I'll probably revisit it to work on the repetition of the bricks and to tweak the colors to get more variety in the albedo map.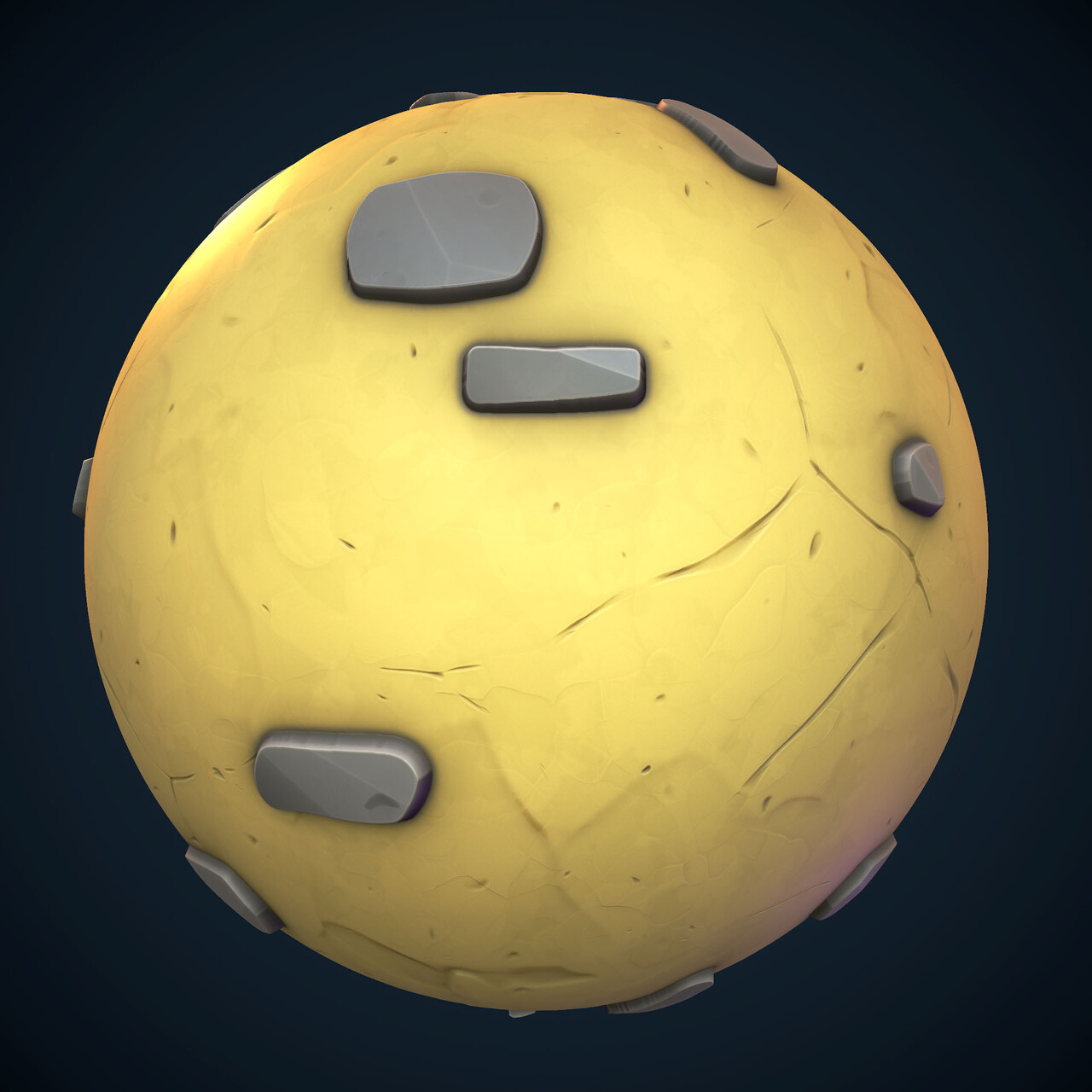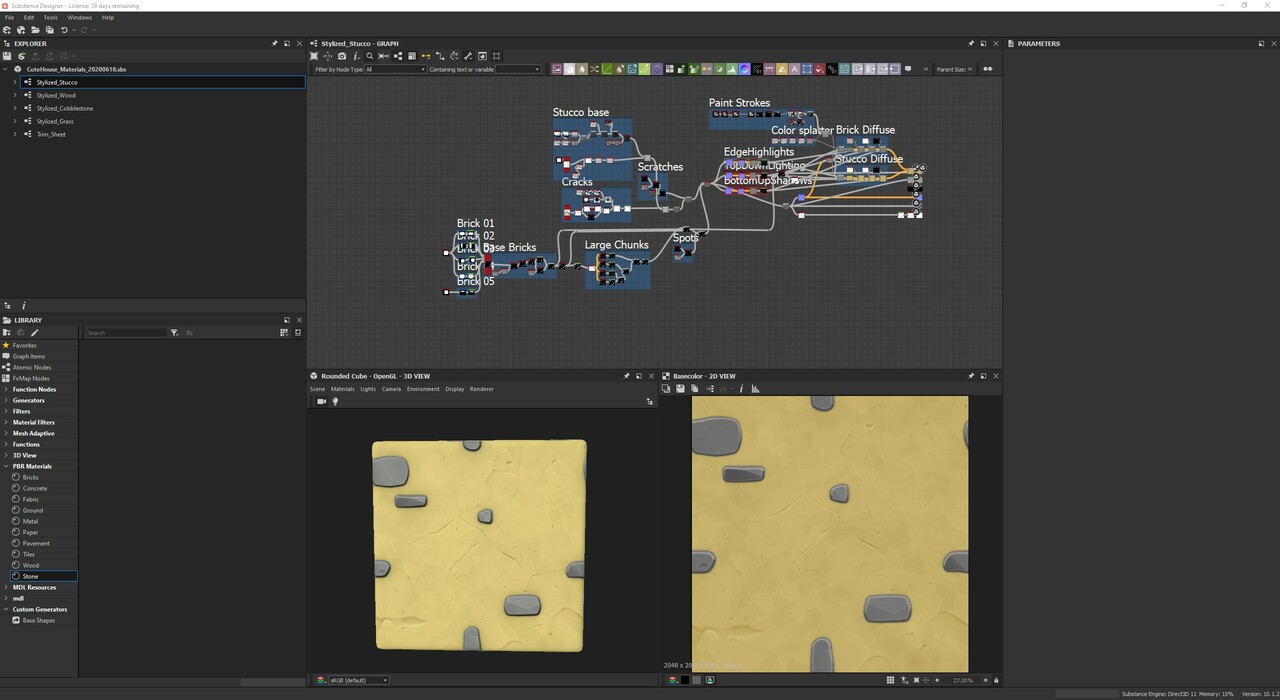 I switched back to working on making the majority of the lowpoly assets for the final scene.  Whereas I'd do a lot of this in ZBrush, I'm trying to see how much I can get out of tiling textures and trim sheets. While I've got some experience with the former I've not made a trim sheet yet so I'm looking forward to that.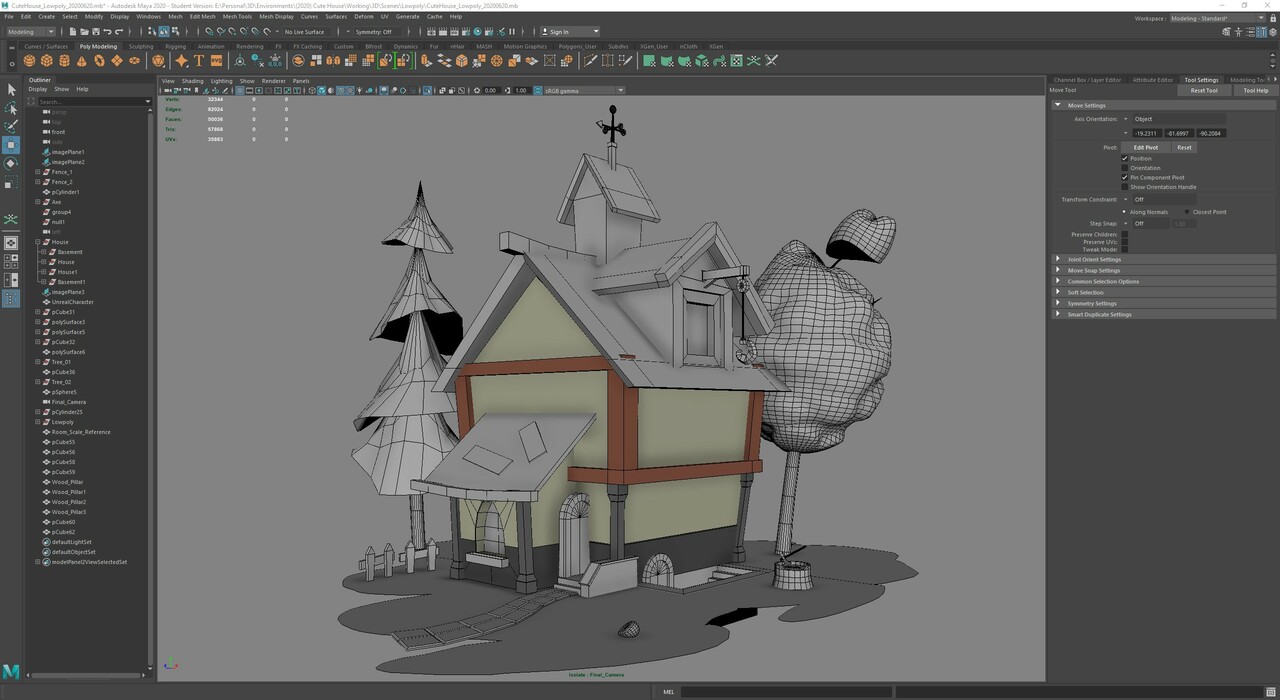 Threw on some quick automatic and planar UV mapping so I could put my stucco brick texture on it.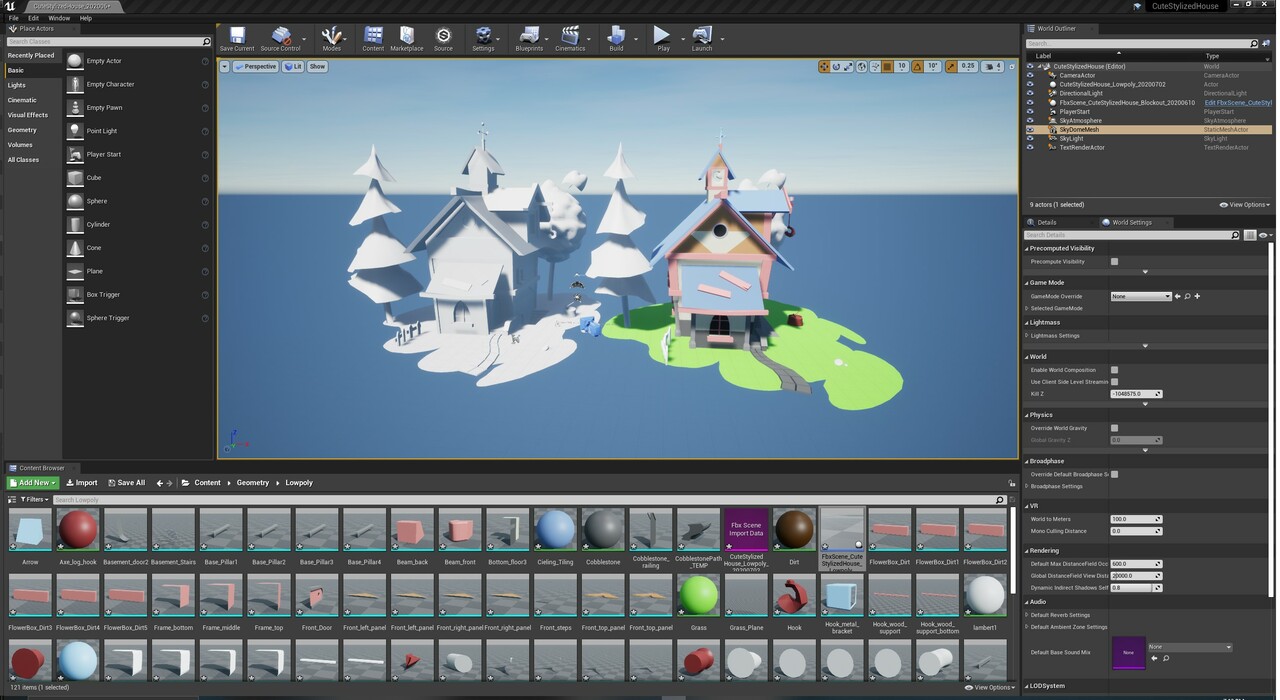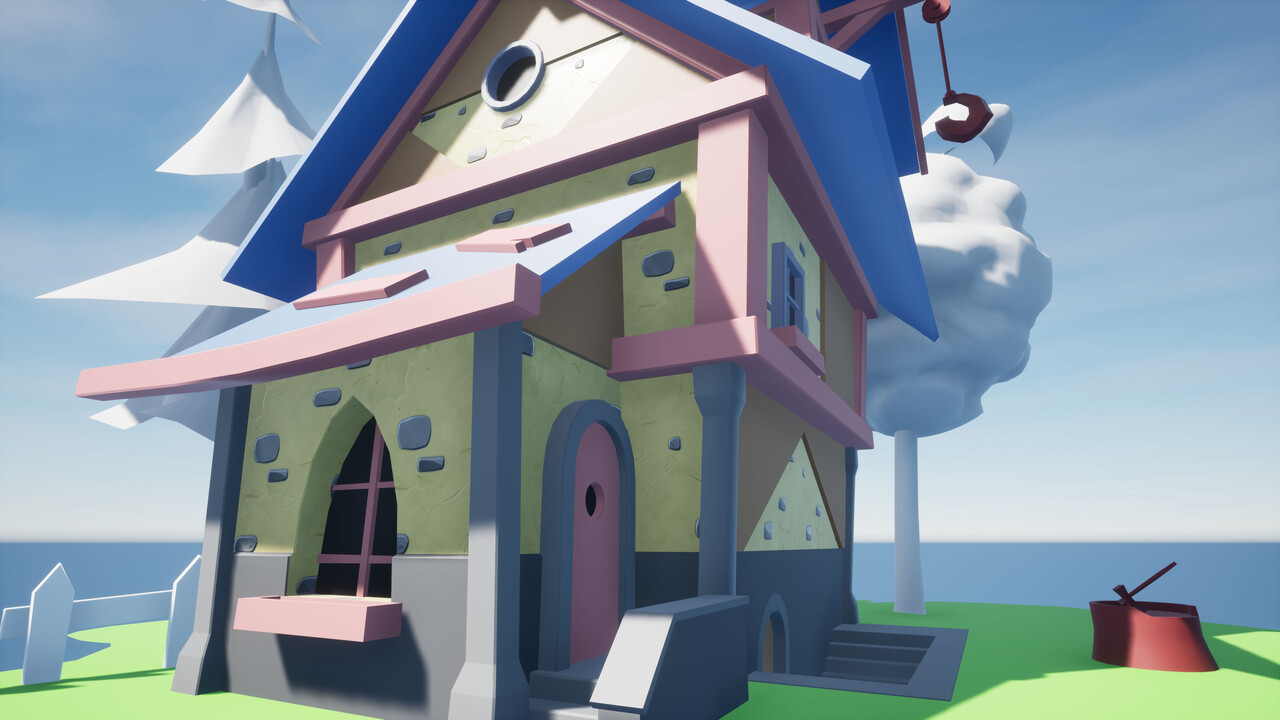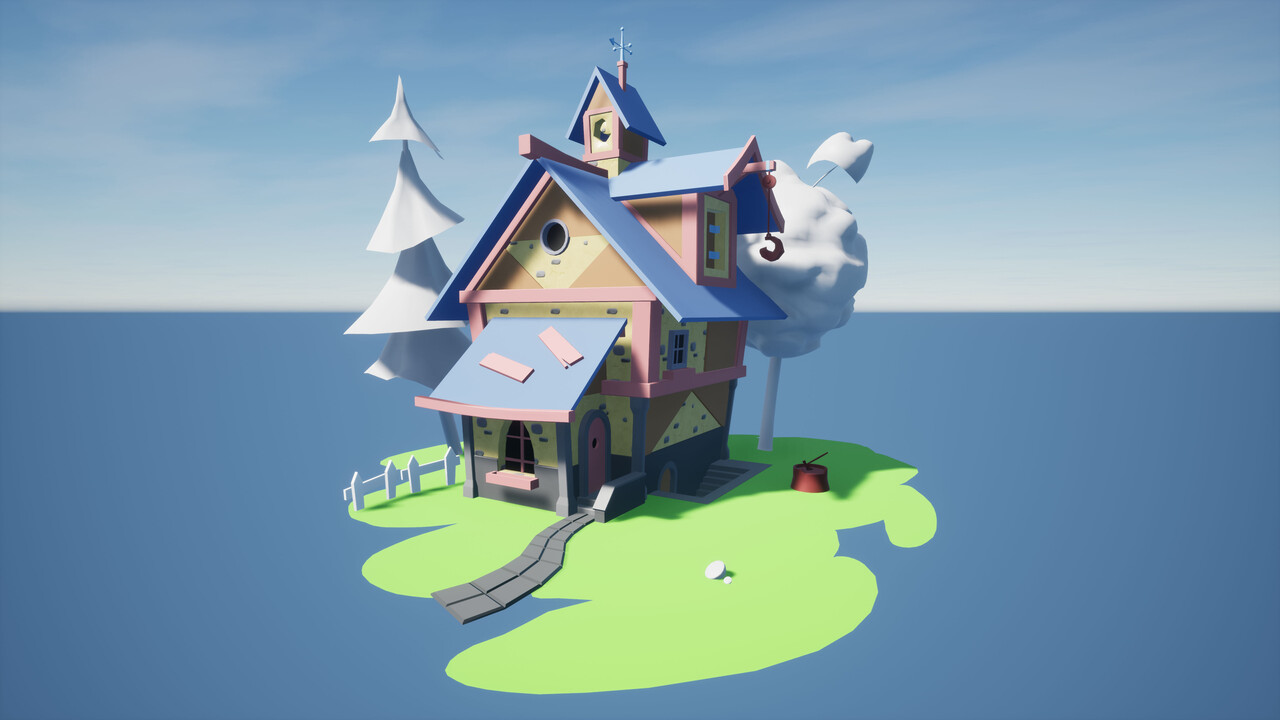 I switched back to creating one of the other main tiling textures for the wood panel roof. Again I've got it to a point where I think it looks good but I'll be revisiting it to again tweak the colors and some of the other stuff like cuts and cracks.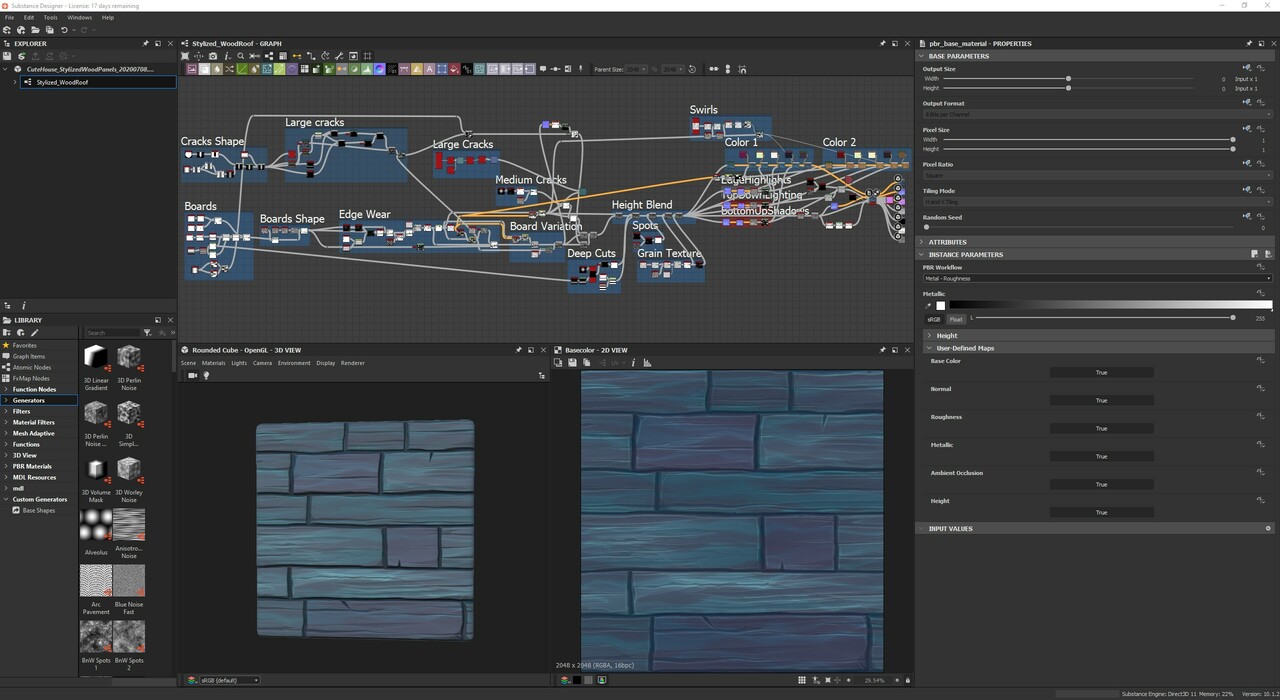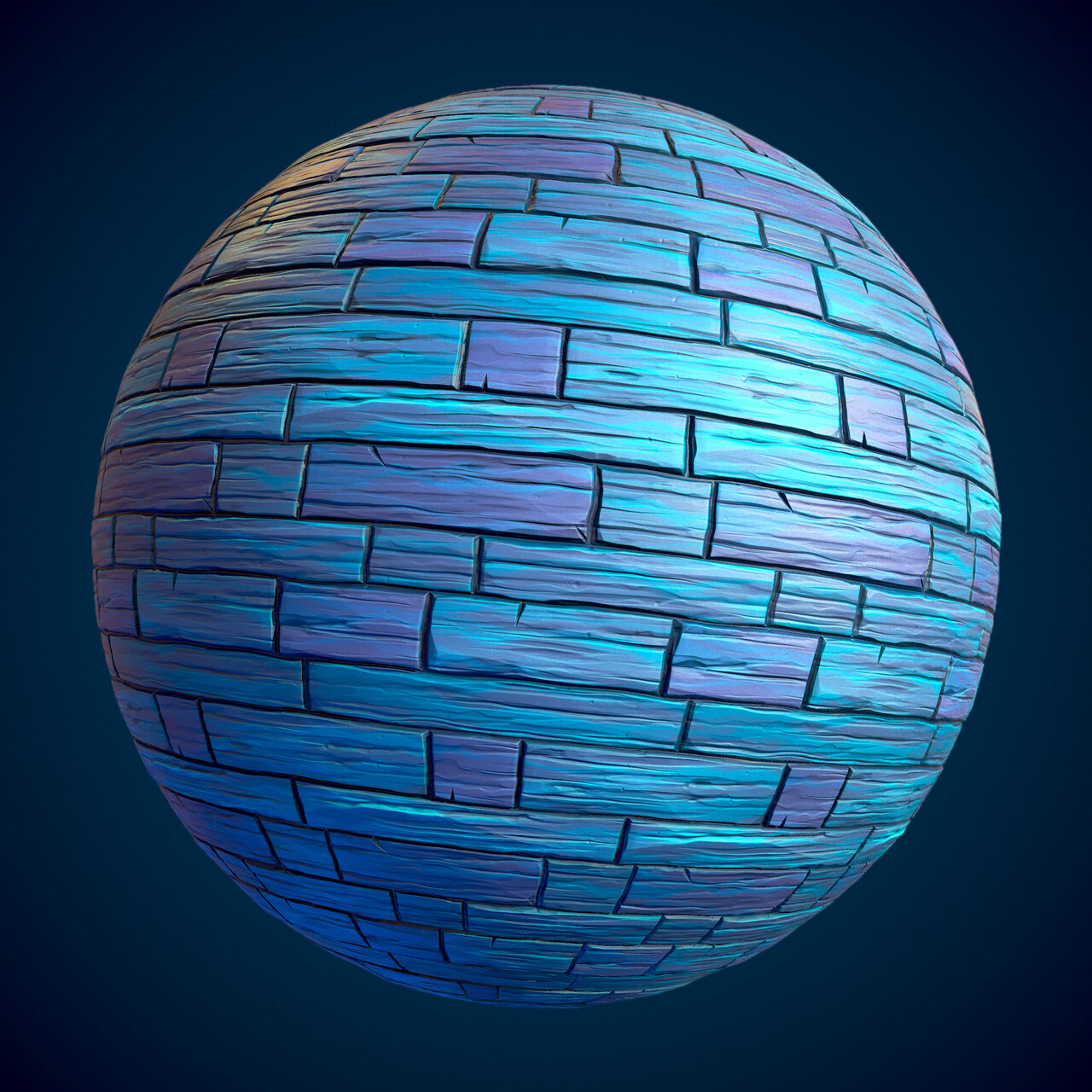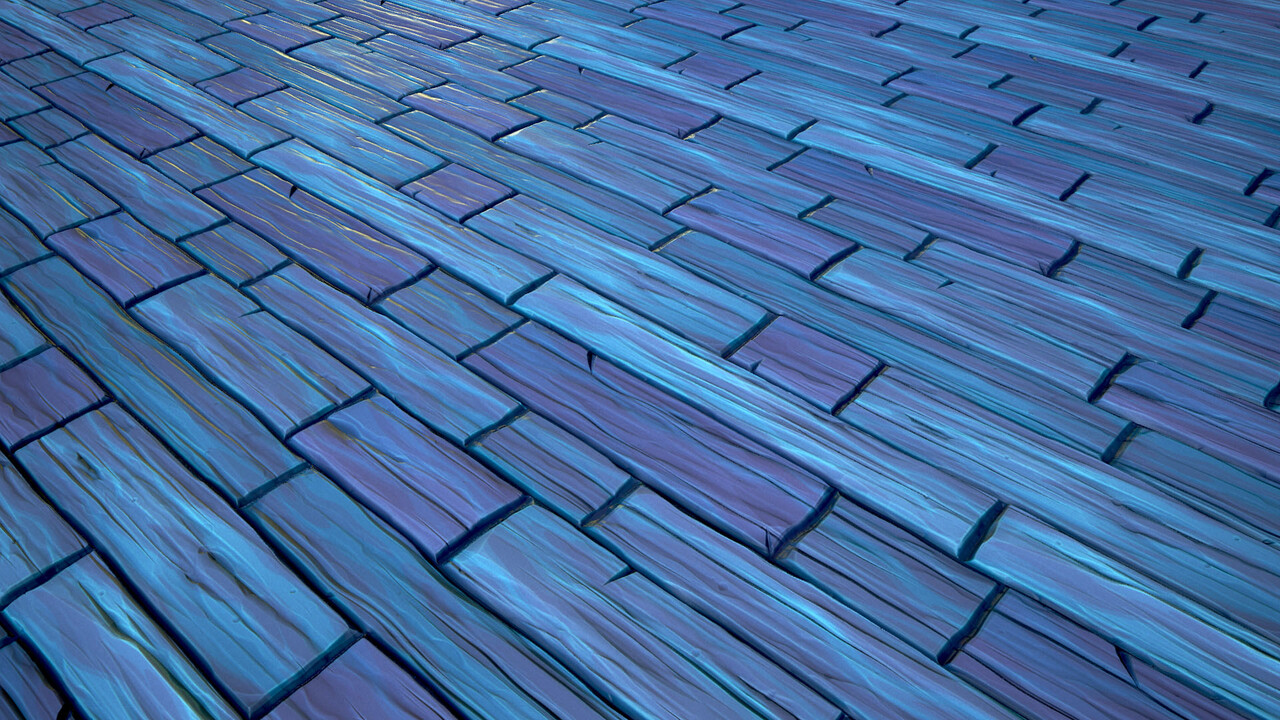 I then just threw in a separate set of color nodes as I plan on reusing this for some of the other tiling wood in the scene. I'll probably break it off and tweak it to reduce the number of planks.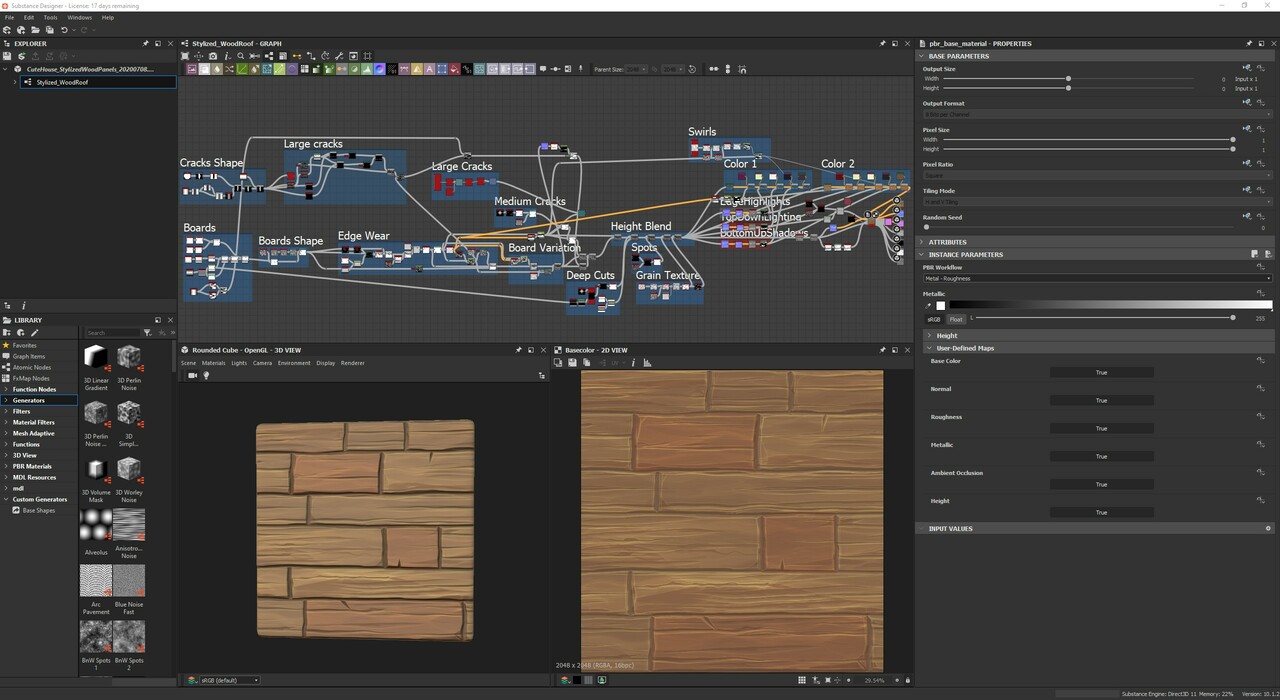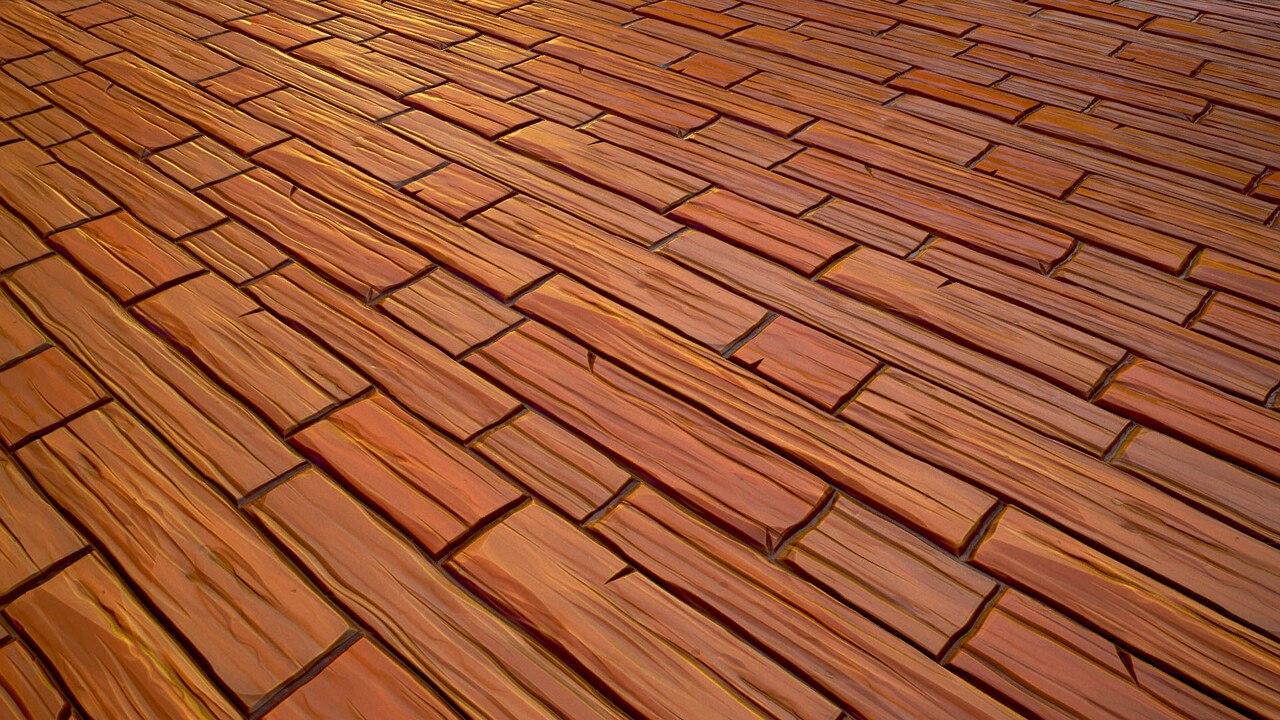 Threw these into Unreal as well to see how they'd look on the temp models. I plan on modeling out the roofs and some other wood pieces in Maya with the tiling texture on them to break the silhouette.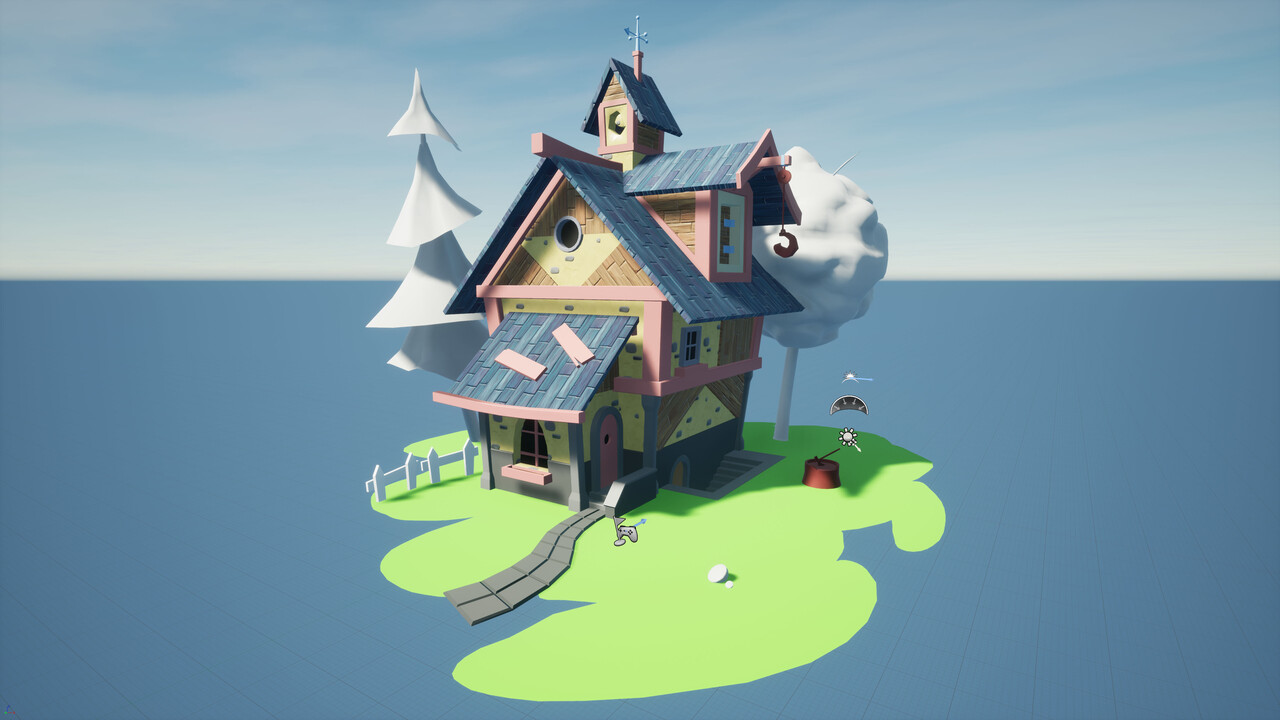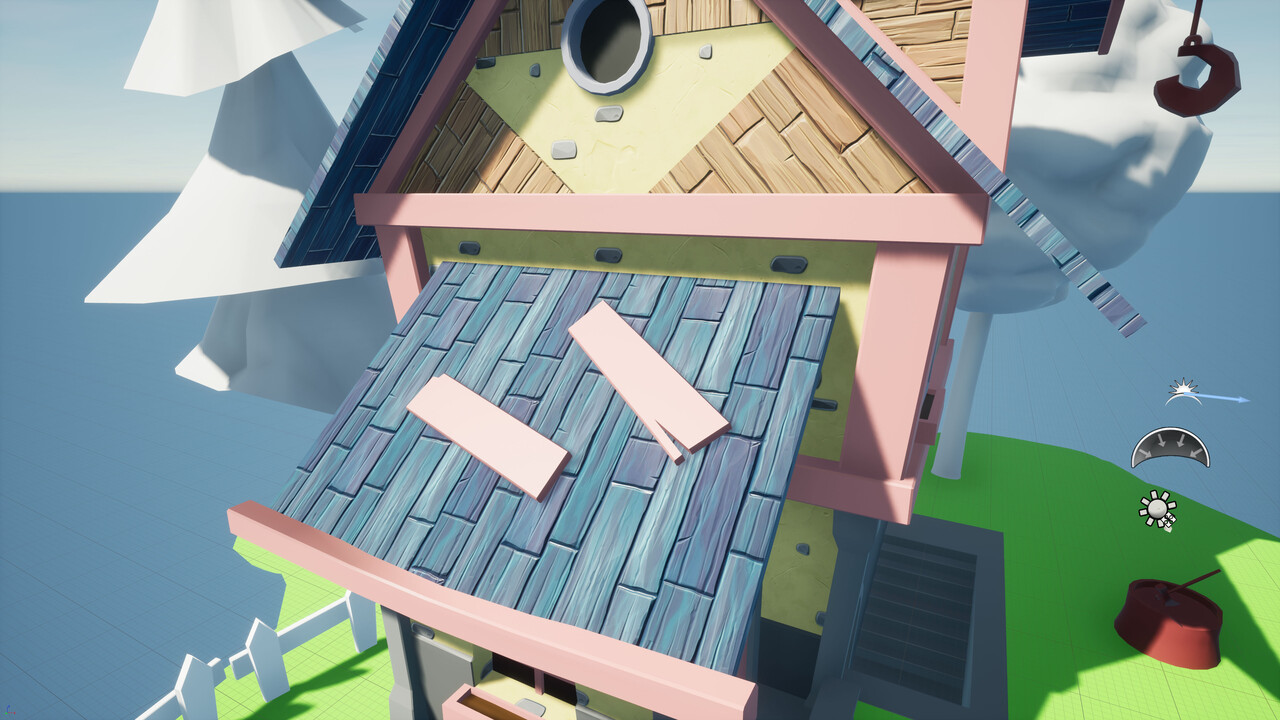 And that's where I'm currently at! I think I'm going to tackle the trim sheet next as I can re-use my wood texture for most of it. 
Follow along on my other platforms!

Artstation thread
Instagram
Twitter