I've finished a new extension for Photoshop: Modificator. It's a panel that offers quick access to your favourite tool settings. Every setting comes as a customizable module that can be freely positioned, resized, and set up to be more compact or more descriptive.
- maybe you want to have a brush angle sitting in front of you all the time?
- set Texture Depth without opening Brush Settings window?
- change eyedropper settings while using a brush tool?
- turn color dynamics on and off with a tiny panel?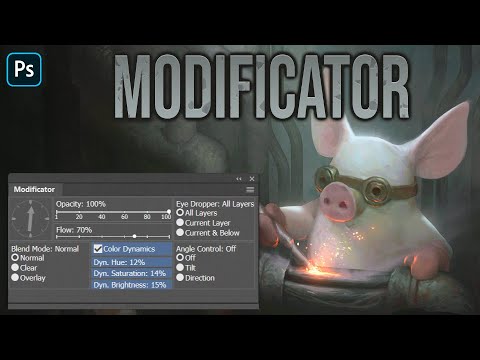 Both Mac and Windows are supported. Supported Photoshop versions: from CC2015 to the newest.