Hello,

A few days ago I started working on my first environment that I'm going to try to render in Unreal. The scene I'm making is that of a medieval castle kitchen. I'm going to try to use this project as a way to learn Unreal as well as a few modeling and texturing techniques I've just learned about and I thought it would be a good idea to share my progress along the way.

These are the references I'm using to make the scene. I'm basing it off of the kitchen at the VIanden Castle in Luxembourg.

Mood References
I first spent a few days watching YouTube videos about environment art and grey-boxing. I first made the grey-box in Maya and then imported it into Unreal and quickly threw in some very basic lighting to try to get a feel for the mood I want. However, I'm very much a noob when it comes to Unreal and lighting so I'd like some feedback and advice on how to get better lighting results in this stage. It just doesn't feel right and I'm not sure why.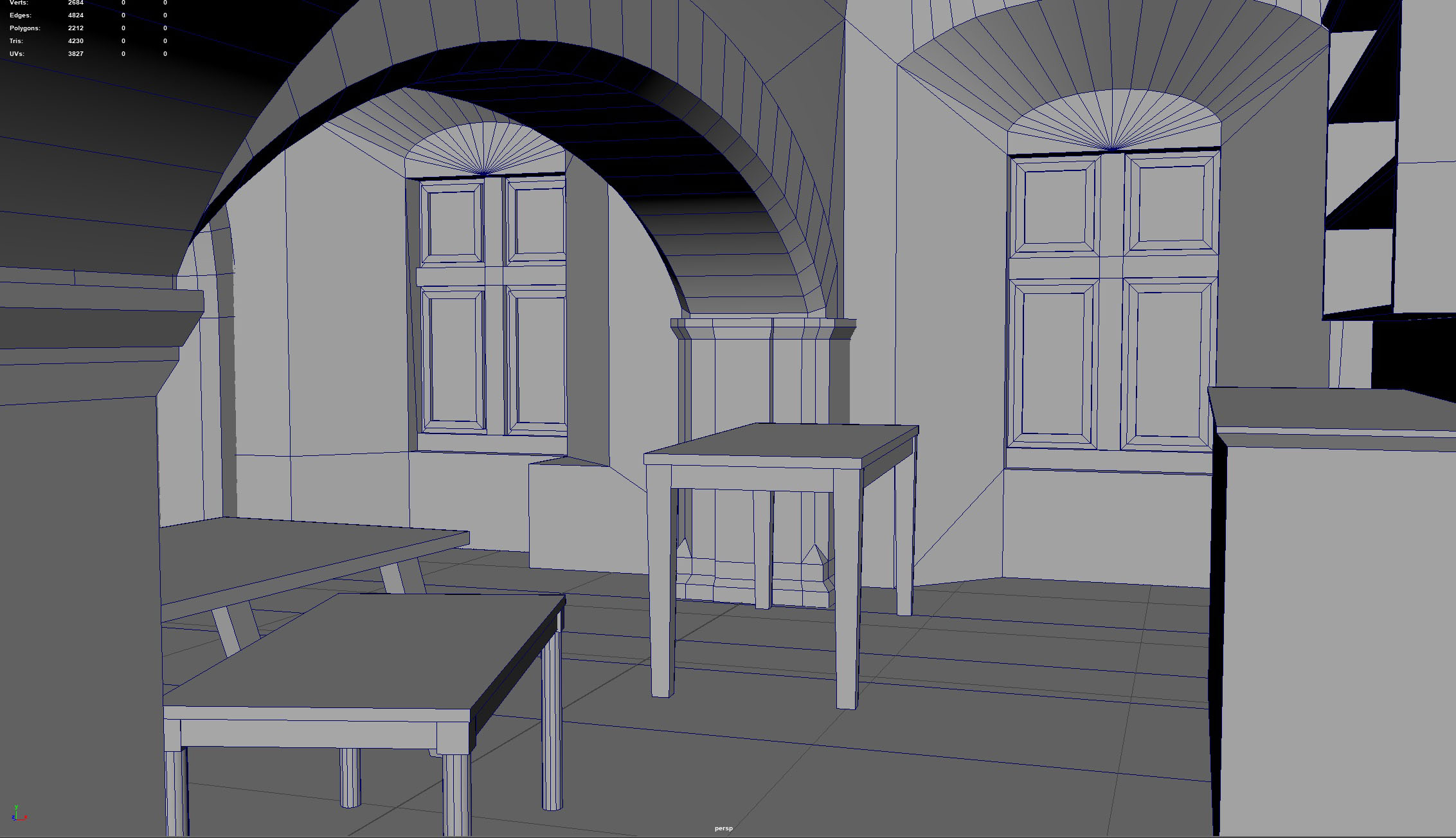 Any feedback/tips/advice is much appreciate. I'll try to update as often as I can but right now I got to get ready for work.