Hello Polycount,
I played tons of Warzone lately and visited this place many times (lol) so I wanted to recreate it in UE 4. I will update my progress here as I work on it and as I get time. Its gonna be hard or long one since I will be working on it after my studio hours. Gonna be merging different variations of the map in my version.

Posting some screen grabs of progress so far-
Some initial grey boxing-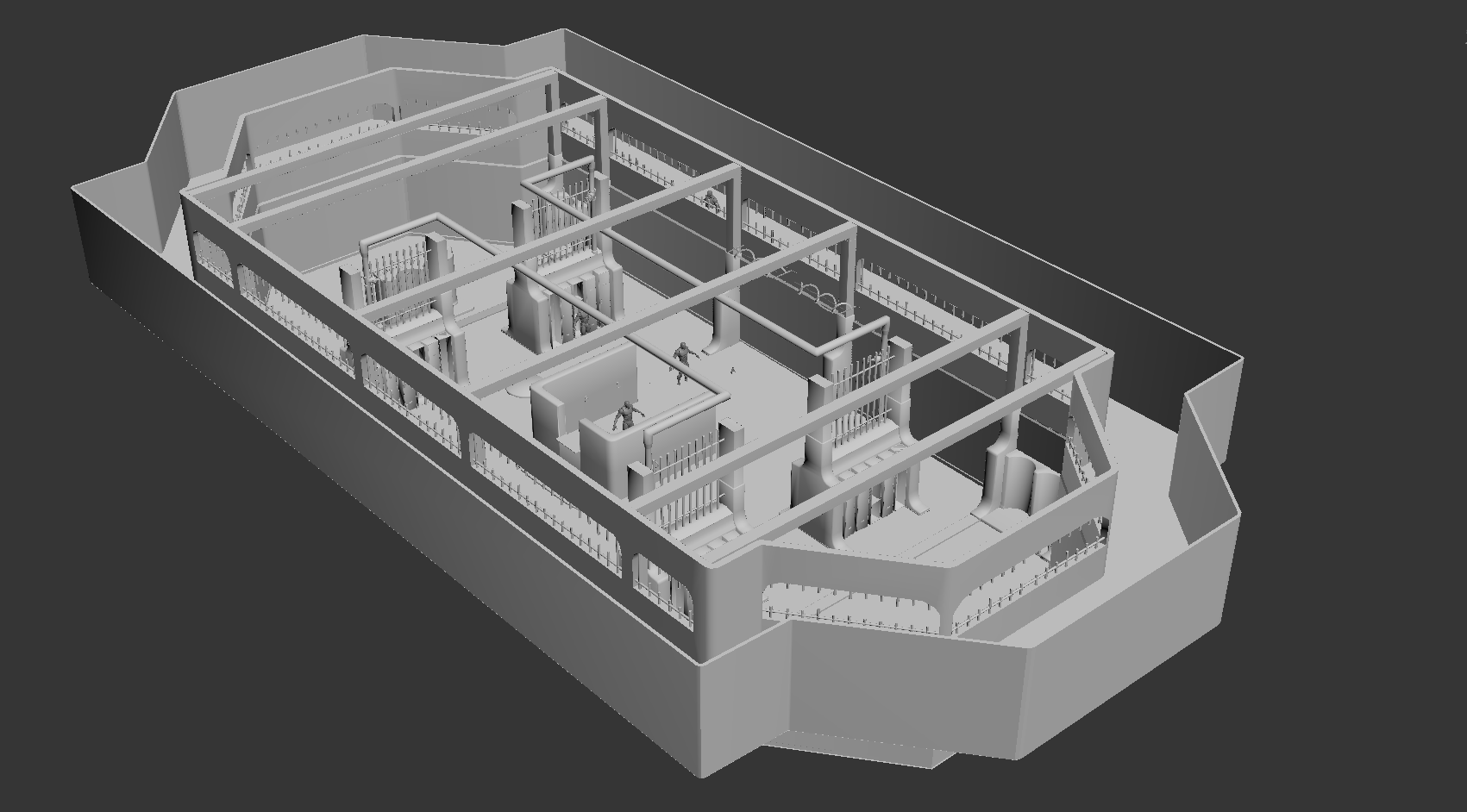 At this point, I am just checking the feel of the level making sure nothing feels claustrophobic or weird. It was super fast since I already knew how It feels in the original game. 
Planned to add some textures to get a feel visually. Was getting bored of staring at an all-white level. I tried using Substance live link for Designer to UE4 here but I had problems. My computed AO in the engine would look different than the one connected to the output node graph in the Designer. Bummer since I would've saved time exporting different stages of tile breakage. Thankfully painter live link works fine.
Designer materials

Everything is procedural and states can be changed with switches-
There are some hiccups with roughness not to the mark but I will tweak that as I will work with lighting.
Modular blocks-
Started to divide chunks into modular blocks. If I would make an Environment from just a concept I would probably start by making the modular blocks first but since I know how this place feels walking around I wanted to nail that first. I prefer this approach here.
Will post a pretty screengrab of the chunk at some later point.
Established a vertex paint shader and I will have broken and/or cracked tiles where I need. I also got some sweet Volumetric lighting.
Bonus for this first post-
My coworker during this pandemic helping me with constant feedback.