Hello! 
So I Haven't posted in a while here but I want to showcase my project with the community, friends and colleagues. I'm working (solo) on a story project in my spare time (which I have lot of now
) It's already more than 2 months in progress where I'm working on the project whenever I have time. I'm not spoiling anything about the story yet ( you can find a tiny bit more info bellow), but I can tell you something about the world and the art I've mad so far! (which is over 120 assets at the time I'm posting this.)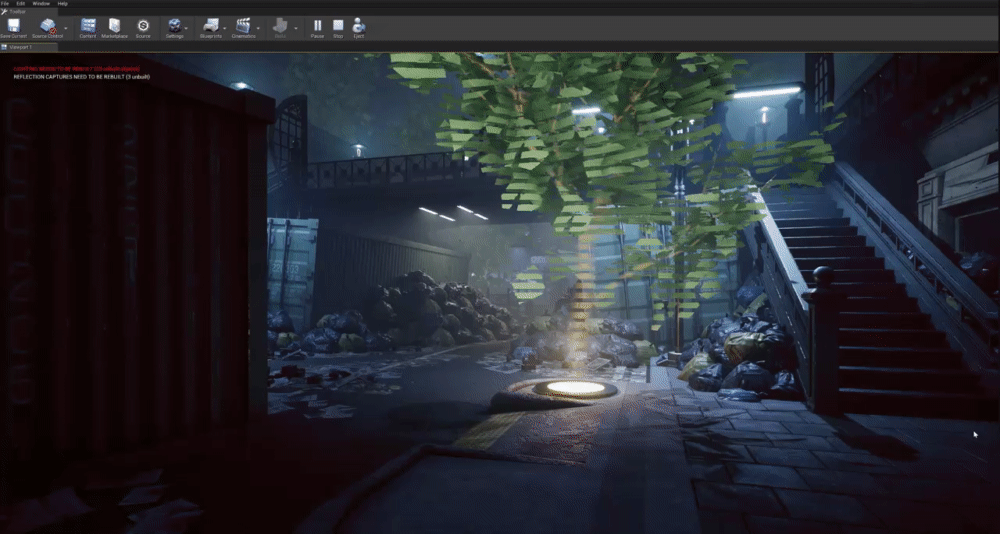 (A gif of me walking around on the ground floor of the city (more info bellow))
The basic environment design is based on drawings of how people thought the future cities would look like. (Like drawings from the architect Harvey Wiley Corbett: 
http://artcontrarian.blogspot.com/2014/04/harvey-wiley-corbett-style-cities-of.html
) (See image)
A more present idea of the future are styles like cyberpunk/dystopian. I've combined those ideas, with the main environment design as design pillar to work around, and created the concept of my city. 
Everything you see bellow is work in progress, there are some temp textures (and some models). So please keep that in mind
The city has 3 layers. The ground floor is where most of the people live. It has a lot of narrow alleys where people live, trade and shop. The first level is for the richer people of the city. The second floor belongs to the government. 
The story follows a character that has been hiding from a big event that took place. Everyone fled the city. The people on the ground floor had almost no guiding in this a complete chaos arise. Where people on the first floor could flee the city very easily and safe.
Here are some screenshots from ground level, where most of the chaos hit.
I've spend most of my time on the ground level. But to give you an idea of the first level I've made a screenshot of that too. 
Nature isn't part of cities anymore, so they've placed holograms of tree's and plants instead. 
For now, it's more of a showcase. I'm interested in what everyone thinks of my ideas so far. And I'm trying to post some more behind the scene's and progress. I think I'll be asking some tips and critiques in the future.