Hi there, whoever sees this. Hope you well
Wanna share with you my recent personal work, LTX.
Project created with blender, photoshop and a little bit of marvelous designer. Special mention to blender addons MeshMachine, HardOps, DecalMachine and BoxCutter, those tools changed the way i work (in a very good way). I am not gonna talk much about technical side of this, but feel free to ask questions, if you have any, i will try to answer. Can't say exactly, how much time it took me to finish (worked in my free time, intermittently), rough estimation - about 100 hour of work.
Please let me know what you think, if you have a minute. Feedback, positive and negative, is appreciated.
Couple of links:
My artstation: 
https://www.artstation.com/nikvili
Project files for study on gumroad for those who interested: 
https://gum.co/OhIdM
Marvelous designer was used to make center "hose" "shell".
The thing is rigged, but it's very simple rig, just for posing purposes (sorry my crappy animation).
This "character" is a part of rather creepy sci-fi story i am (trying to) write. Sorry it's russian only, it would take me forever to translate and write it in english.
But it's only notes, so you don't miss much.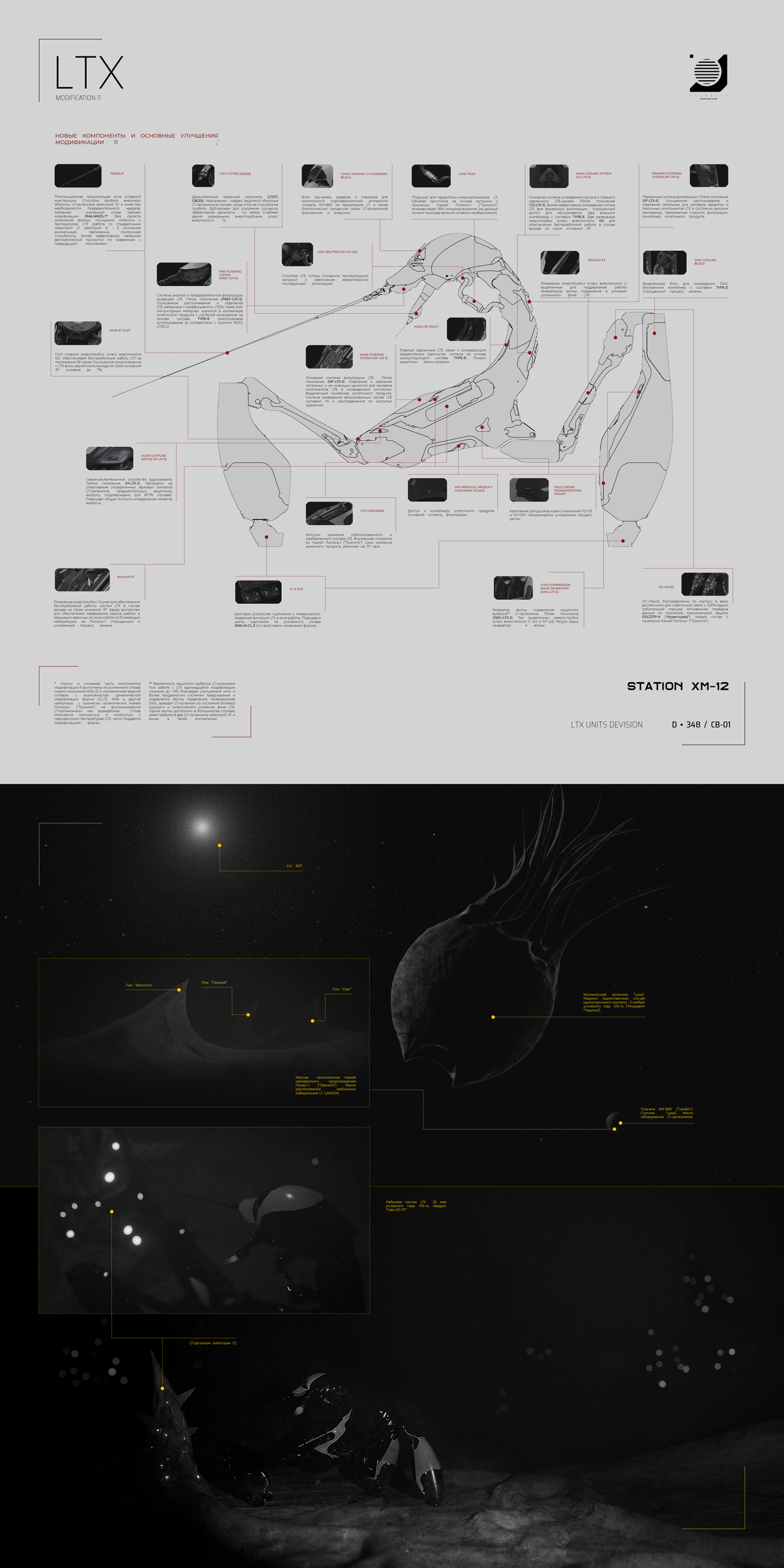 Be safe!