Hi everyone,
I searched a little bit in the forum but did not find anything useful, I hope I am not re-posting an old issue.
I had a normally sculpted and polypainted model from ZB2018.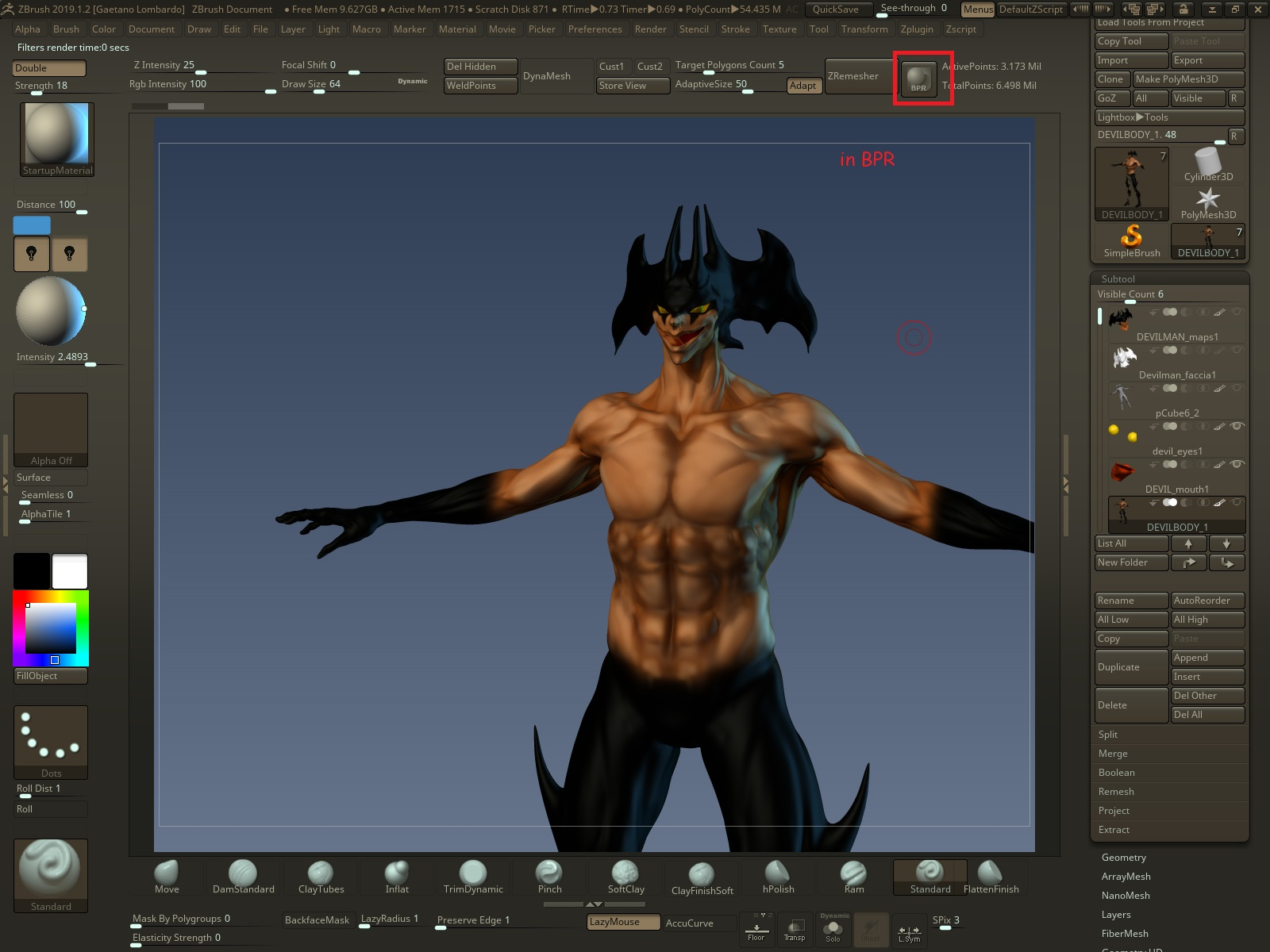 When I reopened it in ZB2019 to finish it, the layer palette (I mean the 8th one from the top menu) was like have been covered in a transparent fill that covers the original polypaint.
Nothing else is active. Render BPR is working fine. But in the canvas it shows like this.
Any Ideas?
Thank you in advance