Hello everyone! New here, my friend recently introduced me to polycount to help improve my works. So here I go!
This character was created for a school assignment (over 15 weeks with other assignments) which was to create a character for an existing 3D fighting game, which I chose Street Fighter V. I can tell I didn't hit the style properly, but regardless I do like how she turned out. 
Programs used:
3DS MAX | Zbrush | Substance Painter | Photoshop 
Pipeline: Concept > Block in Zbrush > Retopo in 3dsmax > Textured in Substance Painter > Rig in 3dsmax > Render in 3dsmax 
The character is in turbosmooth mode for the renders, except for the wireframe.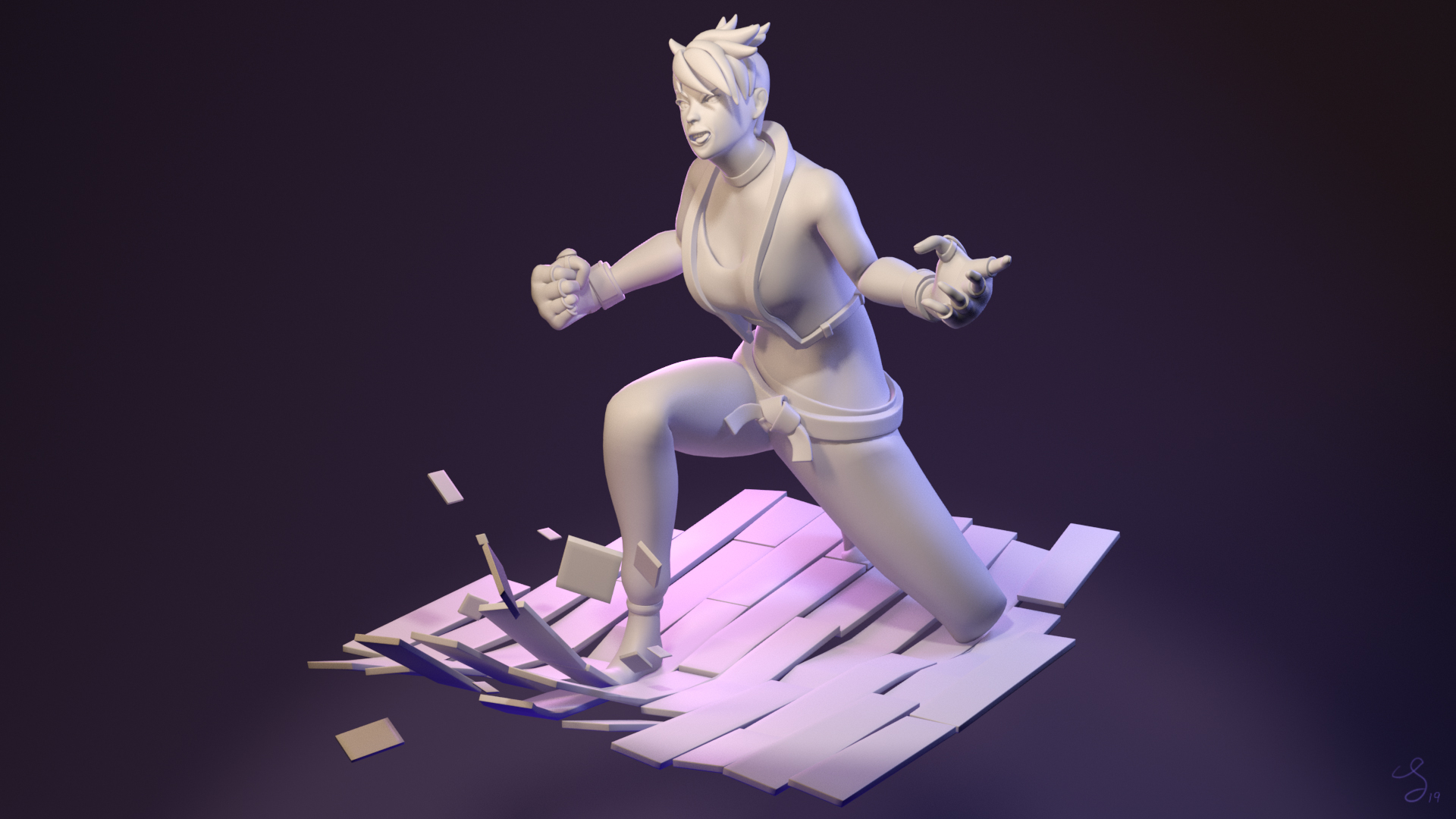 Polycount - 15k+ 
My first time doing a facial rig in 3dsmax with morphers, it was an interesting experience, but it seems like a very data heavy way? 
Inititally, I wanted to combine a Venus fly trap and the art of jujitsu into the design, I think I managed to slide the jujitsu aesthetics in, however I failed to showcase the venus fly trap aesthetics. 
What do you guys think? and it would be great to hear some feedback for this work.
Thank you for staying!