Hi there!
I am currently taking part in the Search For A Star 2020 competition, as a side project from my last year in the game art university course. I will be documenting here my workflow, so any feedback shall be grateful!
REMINDER: This work will be produced in around 70 hours to follow the brief of the competition, and the deadline is 26th of January 2020.
-
PART 1 - Pre-Production
For my theme, I have decided to make a character based on the theme of a hacker. This was greatly inspired by my love for games like Watch Dogs 2 and Mirror's Edge.
Moodboard:
Concept sketch: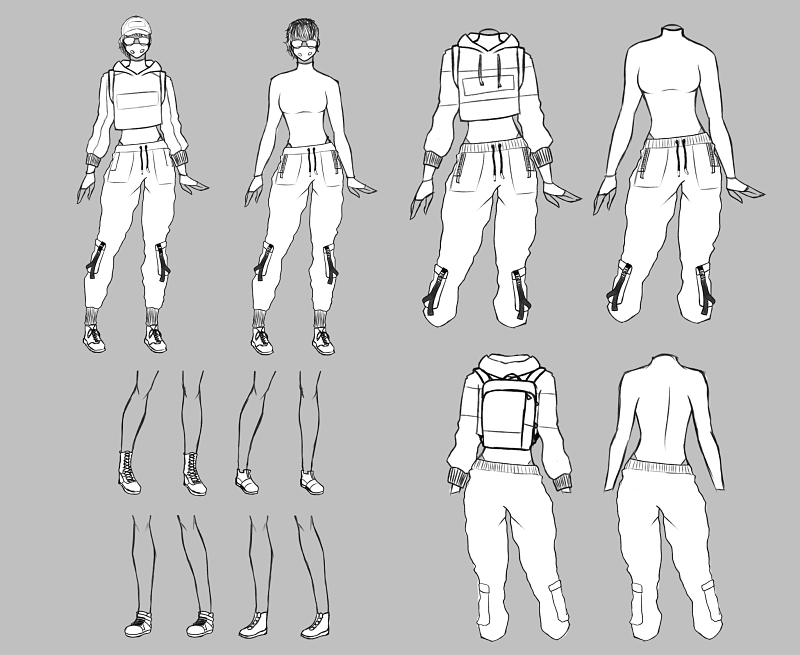 Colour palette tests:
I might mix and match colours from the colour palette tests, since I do not have any favourites right now... I will most likely explore it more later on.
Overall, I am planning to produce a female hacker character and the following props: laptop, bag, phone and earphones(?). And I will want to produce a small simplistic scene.