Hi everyone,
My name is Vladimir and for the past year I've been working solo on
7 Bones and 7 Stones - The Ritual
, an asymmetrical multiplayer game. It all started with me being a big Dead by Daylight fan, a game in which one killer is trying to catch and kill 4 survivors while they are trying to escape the map by turning on 5 generators. Despite being inspired by these simple mechanics I turned 7 Bones and 7 Stones - The Ritual into an unique game that does it's own thing. It helped that I had a vision from the start and I am very happy Unreal Engine 4 existed because I am no dev at heart so without the visual scripting I would have remained only with a vision. I learned how to do visual code for this project and it was everything I needed. 
Here are a few screenshots: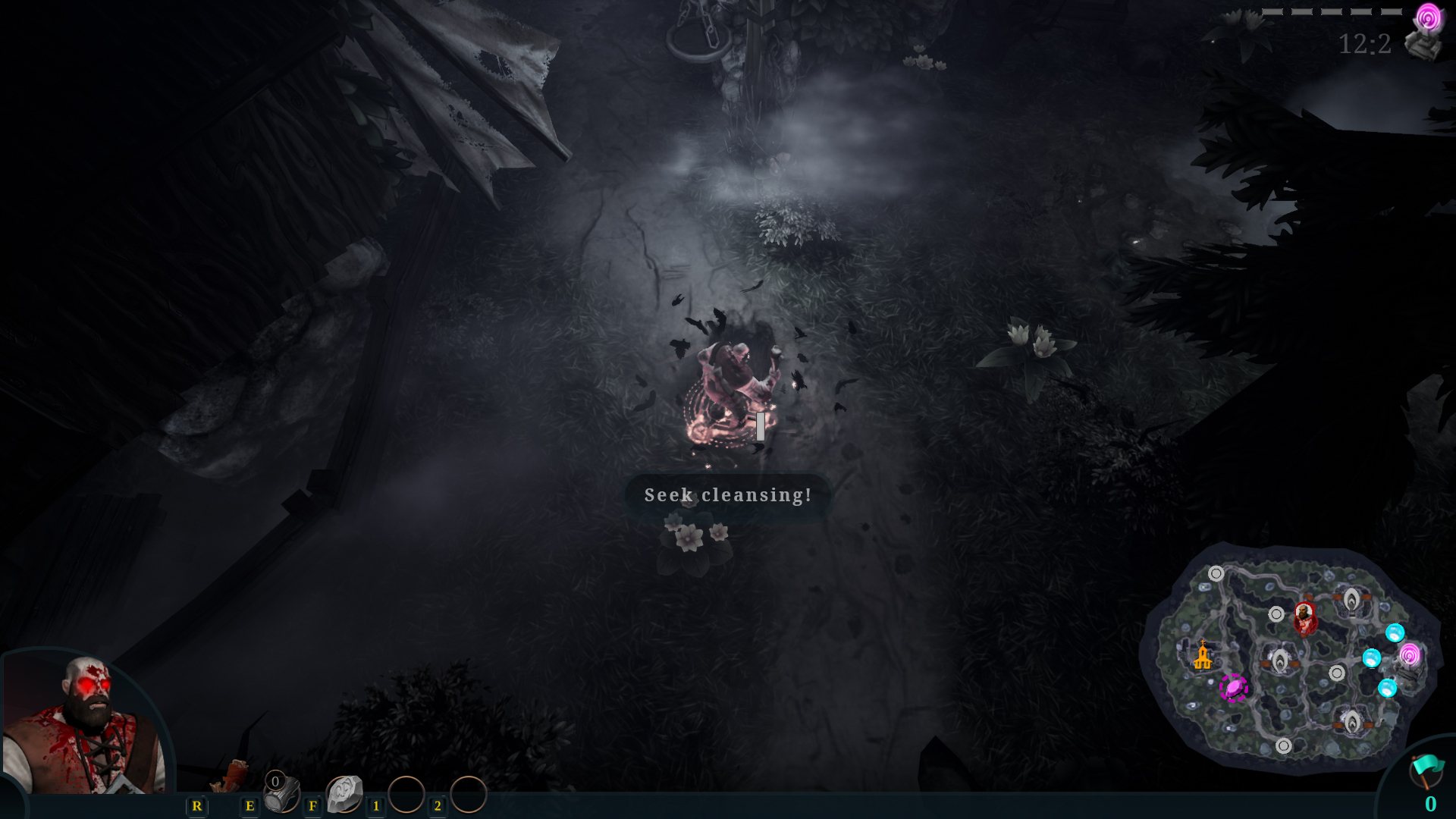 You can check out this
gameplay video
with commentary or if you are interested you can even join the
Discord
and ask for an Alpha key and try it for yourself.
Finally, if you want to support the project and get the game at a
50% discount
and with some extra cool in-game rewards on top, then please consider checking the
Kickstarter
page. 
If you have any questions I would love to hear them out. 
Thanks for reading and keep on working hard!