I finally finished my version of Mordin.
It started as a zbrush practice to see how much I could accomplished using only Zbrush for modeling in 8 hours (that was 2010 or 2011, if I recall...), I chose Mordin because it was the only character I couldn't save when I played Mass Effect 2 and also because I loved the character while playing the game.
I ended up using 3ds Max for low poly and UVs,
model is around 35k tris and 2 PBR texture sets of 2048 by 2048,
rendered in Marmoset.

project in Artstation:
https://www.artstation.com/artwork/oOGXeO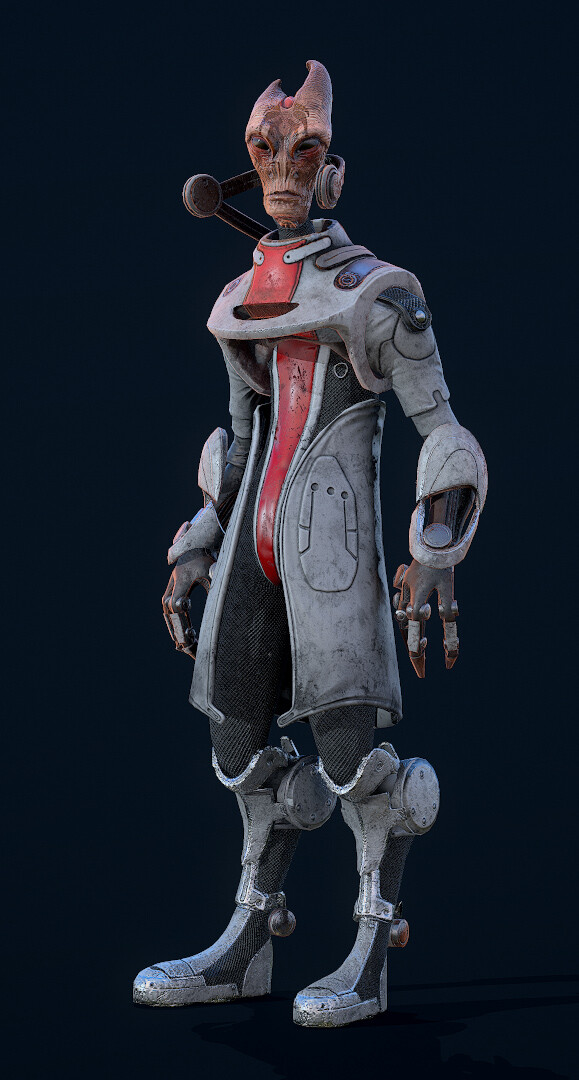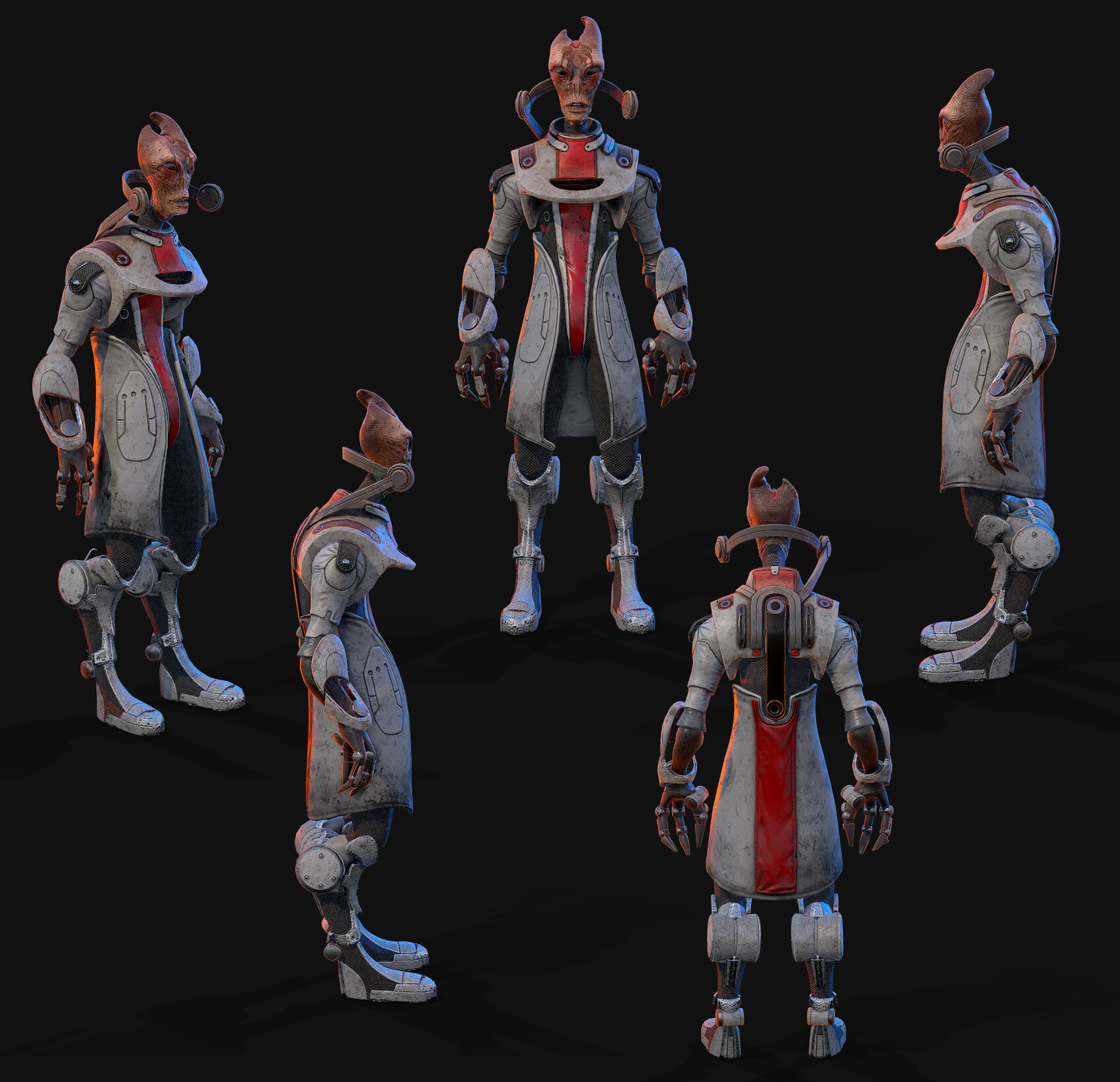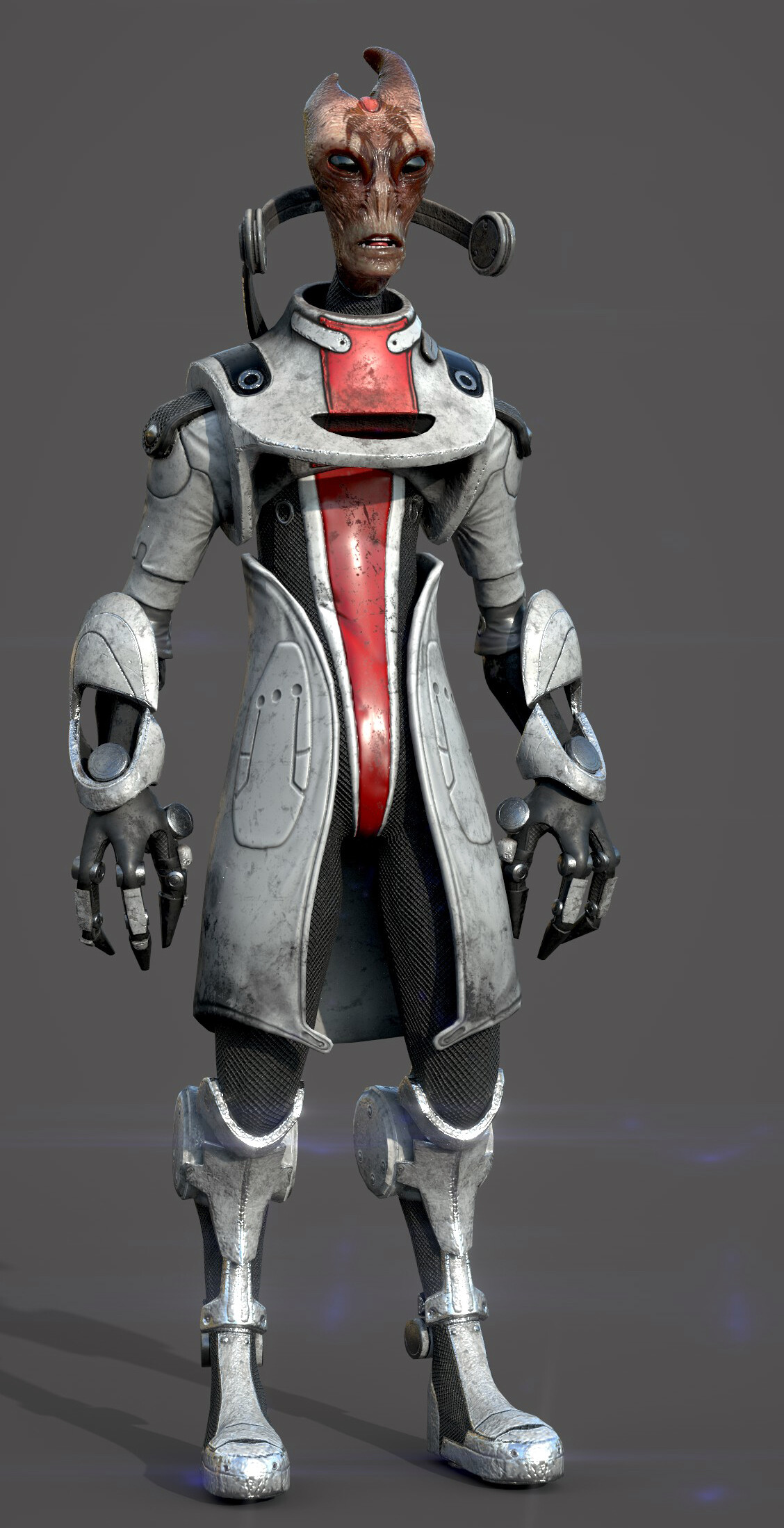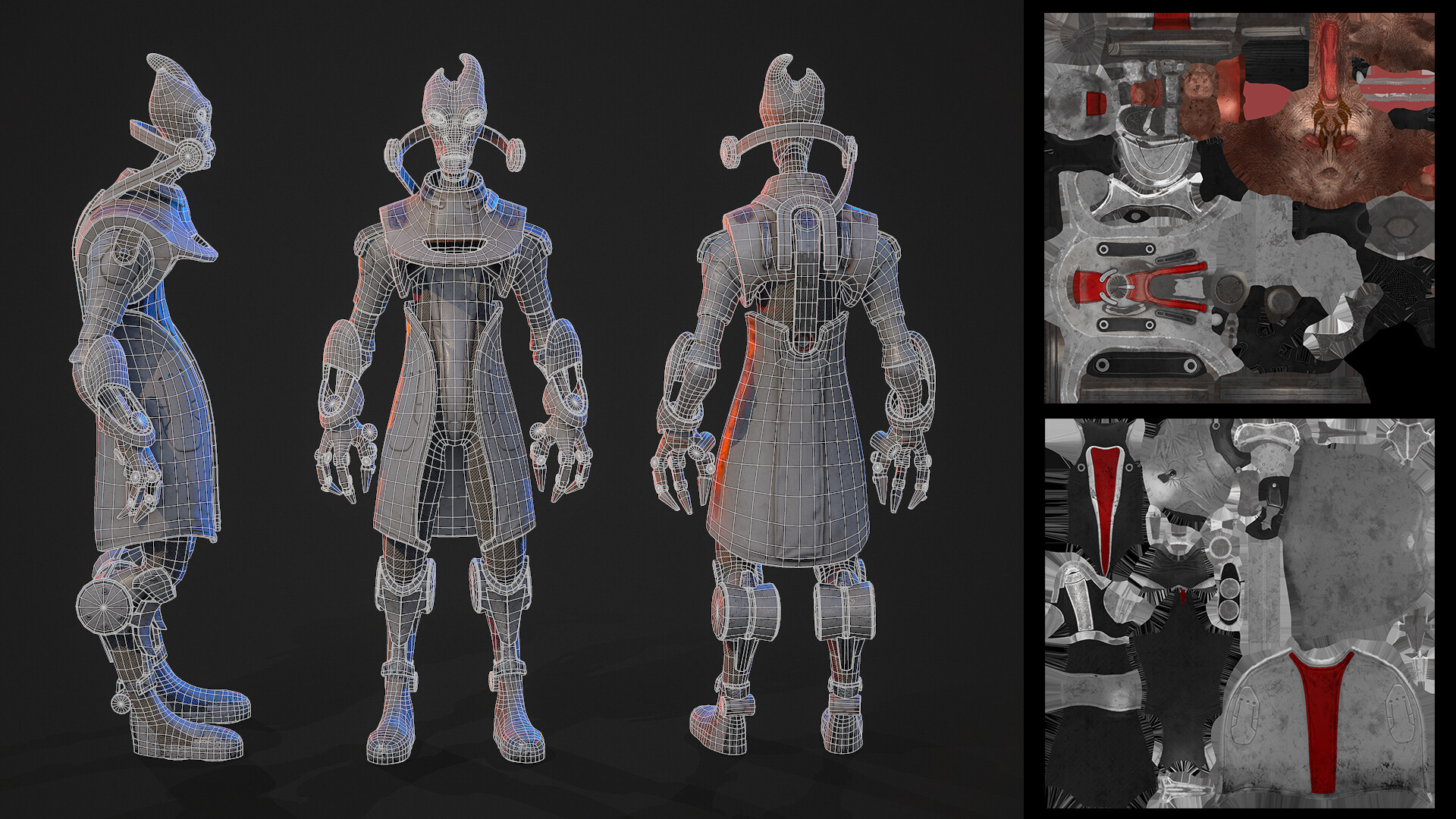 https://www.artstation.com/artwork/oOGXeO