Recently had the pleasure of contributing to Borderlands 3. I was tasked with making guns that could match the stylized look of Borderlands and overlap cleanly in many different ways, per the game's procgen system. I used Maya with HardMesh to model using smooth booleans on top of subd, 3DsMax to organize master scenes, Zbrush for organic detailing, and Substance Painter (for the lowpoly).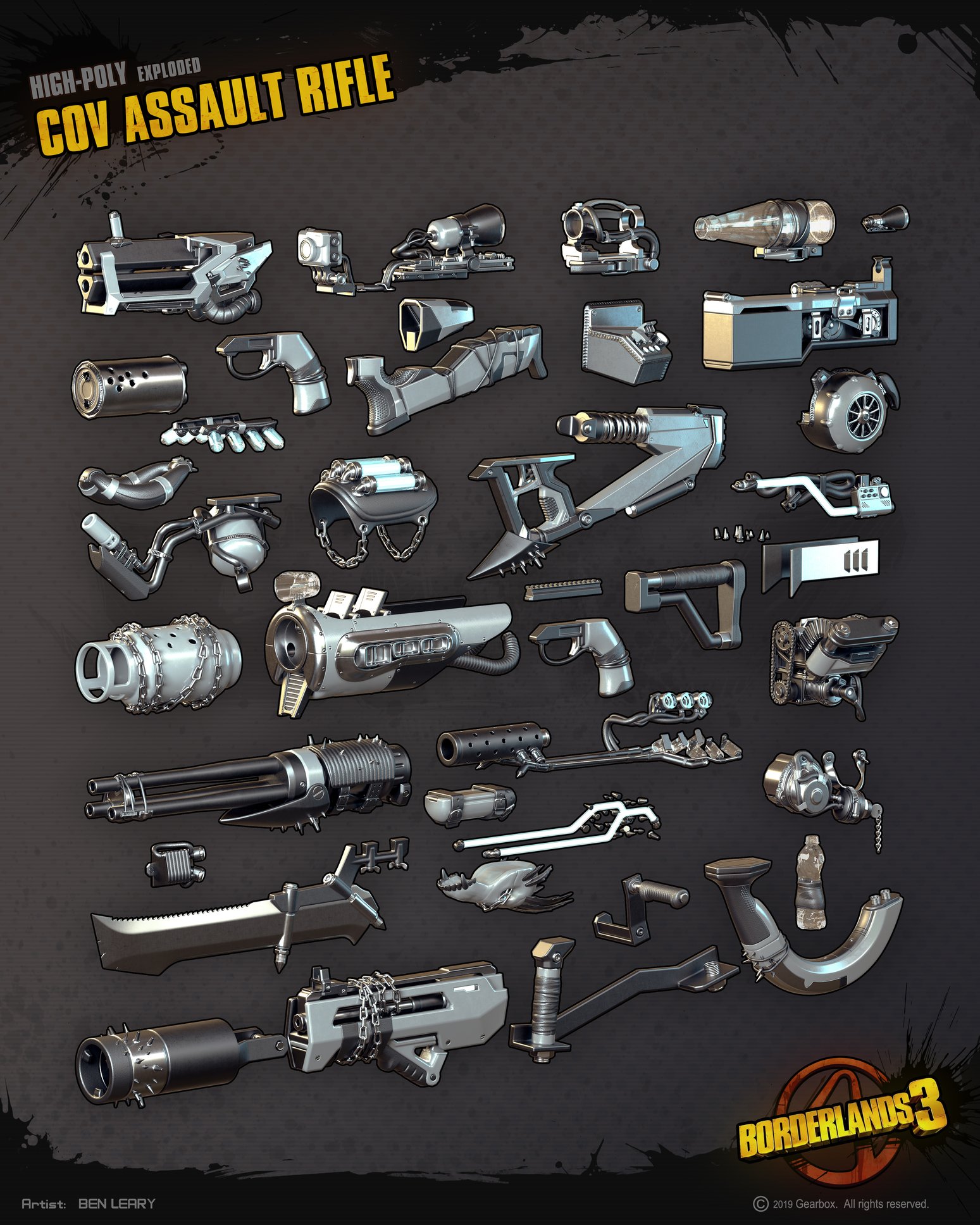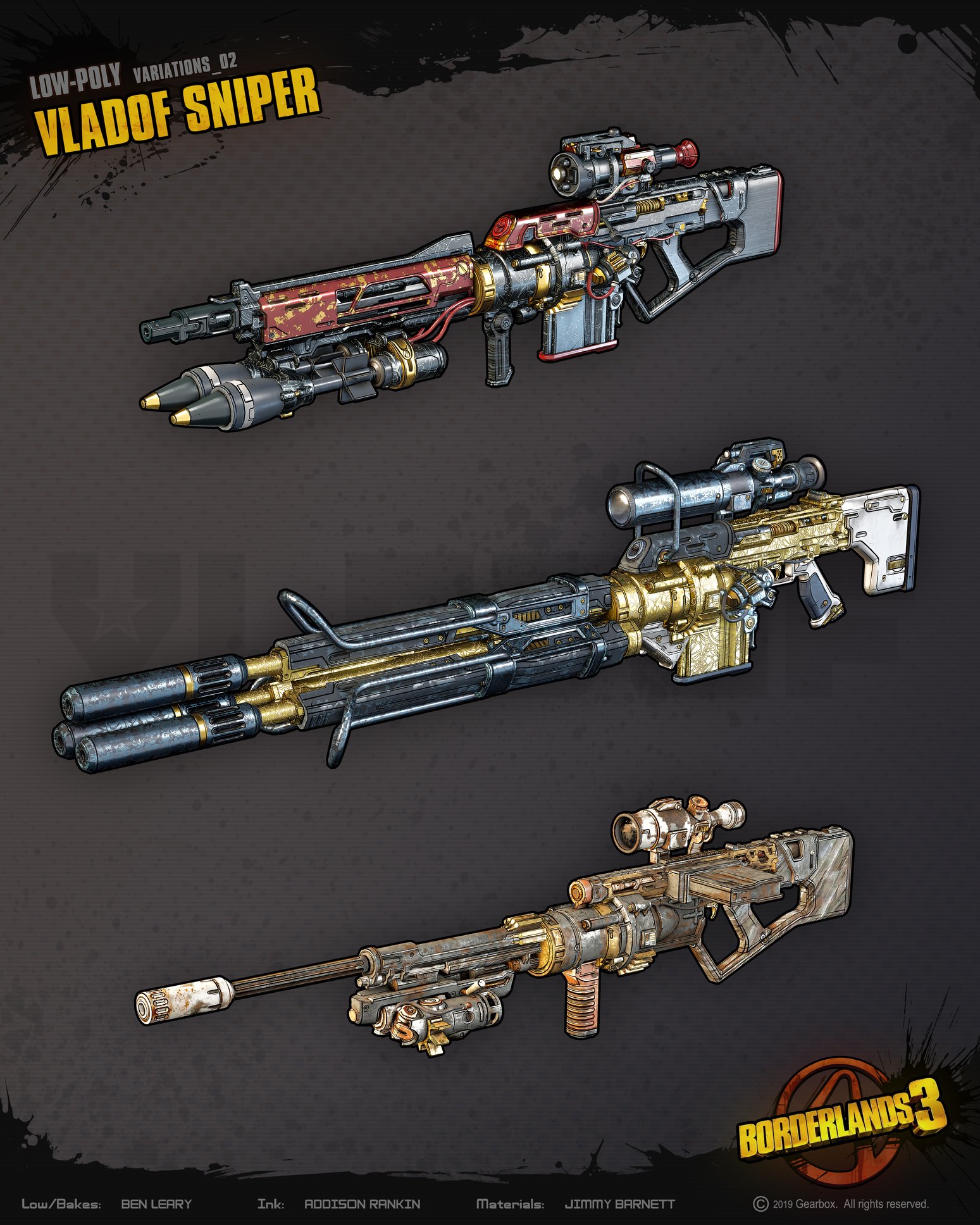 You can find concept credits and more information on my portfolio: 
Polygoblin.net
Hope you've enjoyed Borderlands 3!