Ive exported the low poly form 3ds max only to have split my export into 2 separate objects in substance painter. I really dont want this and i dont know why It is doing this.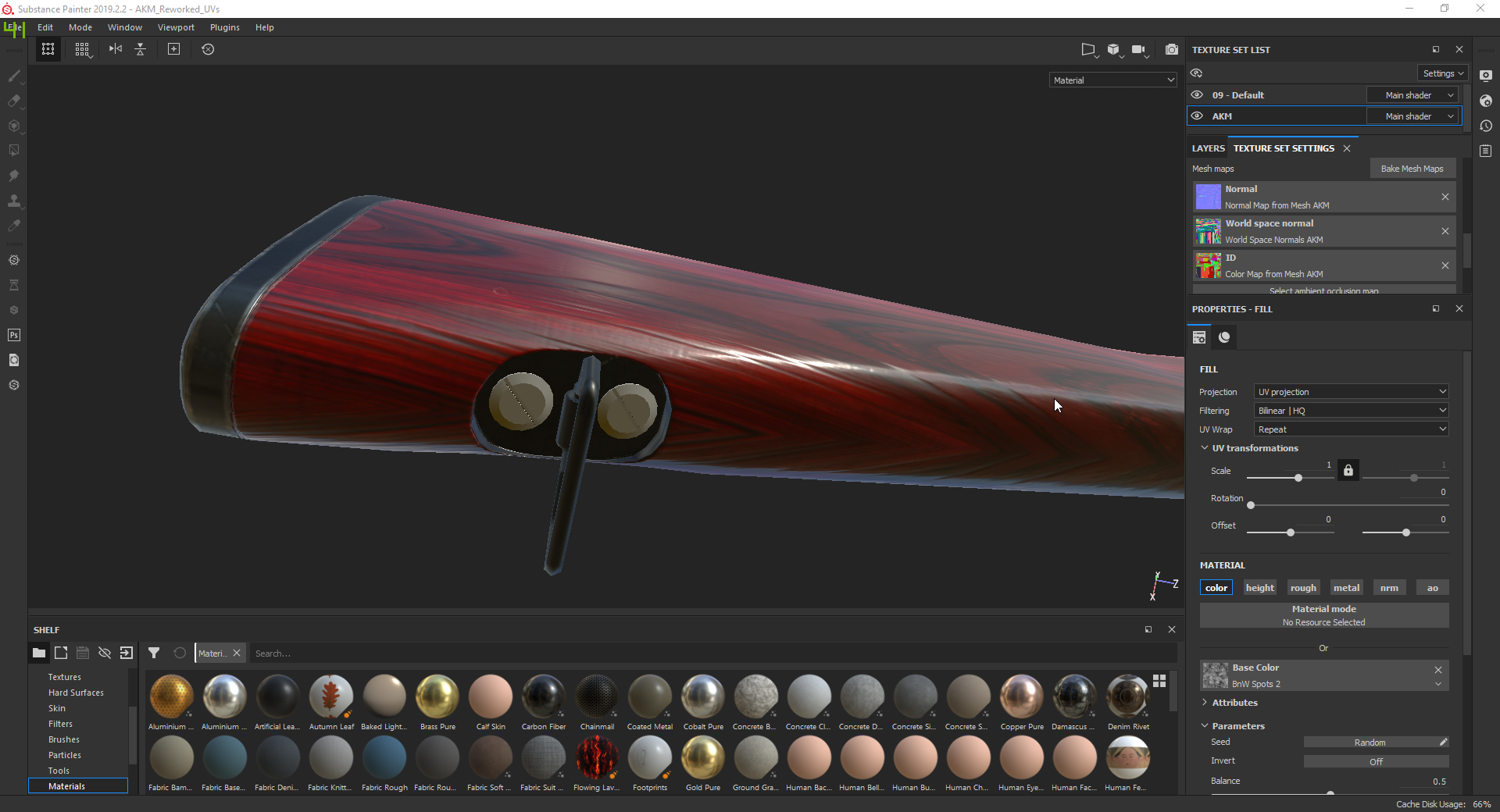 Before i disable 09 - Default
After i disable 09 - Default
Why is that happening? I had to redo the screws there since they didnt align with the high poly ones. Now they are aligned with the high poly but got put in their own group... How do i stop that from happening i just want 1 group in substance painter.
Now on to the second issue. My high poly magazine will now longer bake on top of my low poly magazine... Why is this happening when i never adjusted either. No rotate, no translate and no rename... Everything else is baking normally. 
They were baking fine before i re-did the UV packing job to get a better more efficient pack. Now i have this. Everything else appears to be working aside from the 2 issues. 
Im new to substance painter and Unwrapping so please try to explain things as if youre talking to an idiot since currently i know very little.