Hey guys, a week or two back I completed a dagger, just re-rendered it and thought I'd share it here. Tried to get it as close as possible to the reference, some highlights and shadows might be off but if the render and ref are positioned side-by-side and you have to think which is real, (even for a second), I'd take that as mission accomplished. 
The dagger is highly decorated and is of Indian and Ottoman origins--it was captured by the Russians in 1828 at Varna during the Greek War of Independence. The pistol grip style hilt is Mughal with the stone set in an Ottoman style. The hilt and scabbard mount are made out of jade, the flowers are represented with rubies and the leaves with emeralds.
First time using subsurface scattering and all the refraction options in Marmoset so it was a fun experience. 
The main beauty renders have a mid-poly model which comes in at around 200,000 verts/380,000 tris with 3 4K texture sets. Also have a low poly/game ready model with 1 texture set and is around 5,800 verts/11,000 tris.
You can find the references along with more info on the dagger here: 
http://runjeetsingh.com/inventory/71/bejewelled_dagger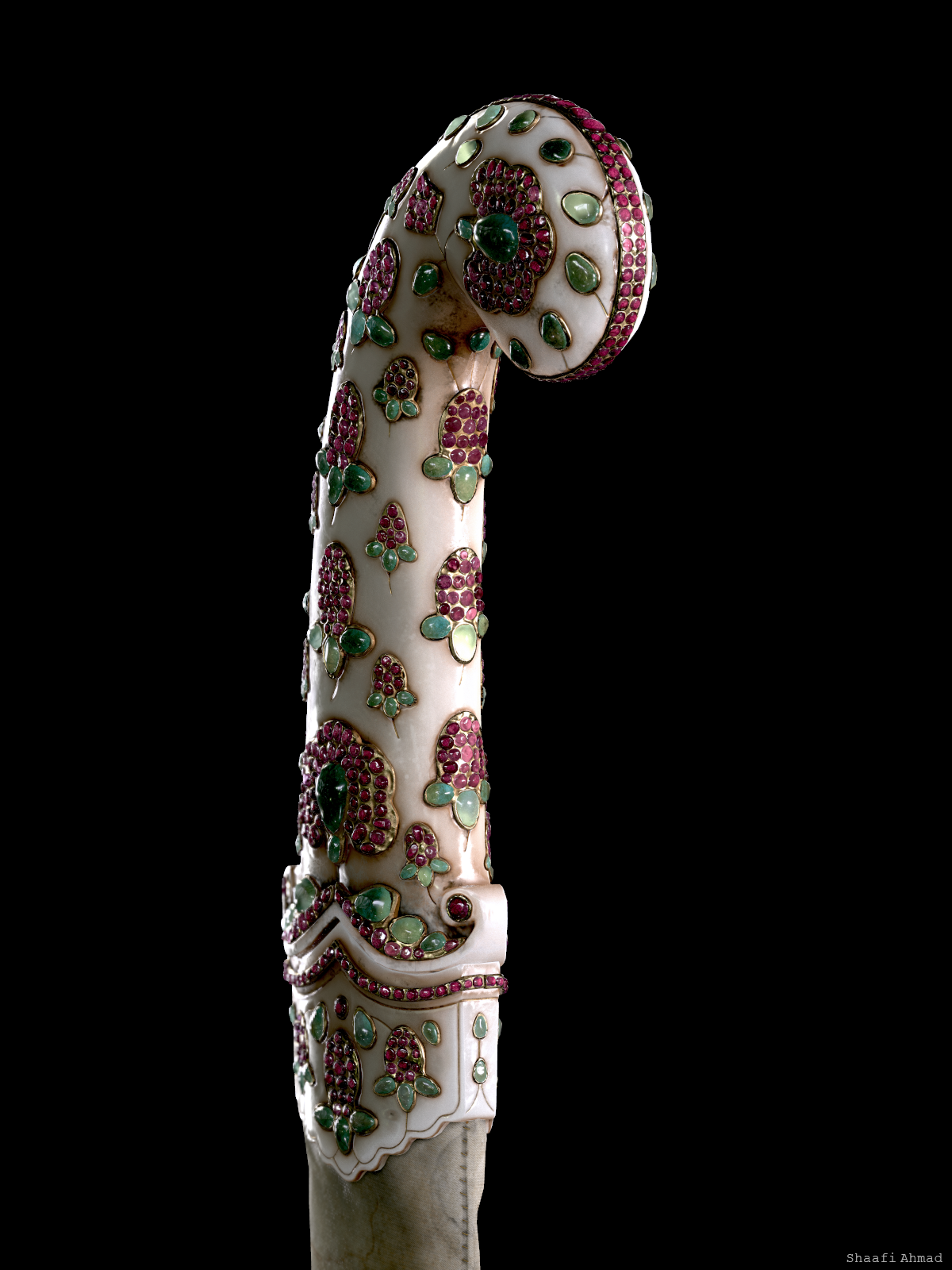 Reference:
Almost all the renders are vertical so instead of flooding the entire page I'll just leave an Artstation link with all the renders: 
https://www.artstation.com/artwork/1nkVnK
 Or I can post them in a spoiler section--do spoiler tags work here?
Feedback/critique would be highly appreciated.