Hi everyone!
I started modelling this scene a little while back and haven't really touched it in a while due to the end of University and also moving house. As a graduate I'm now looking for a job in the industry as an Environment modeller so I figured I need to step up my Portfolio game and get something out there that is really well done so I'm picking this project back up again. I figured to help keep me on track and also improve my skills I'd  post a little thread on the progress I make from here on out. Criticism is completely welcome! 
The Plan
Originally I wanted to do a small noir Detective agency but after seeing Avengers: Endgame I decided to do it based on the SSR's office. I love the general look of the office and making all of the little knick-knacks on each of the desks that make them look like their own thing even though they all include some of the same standard equipment. 
Current Progress
I've already made a good progress on a couple of the high poly models, though I may revisit some in the near future if required. I haven't really attempted a blockout as I got carried away making the models but I will get a rough one sorted soon.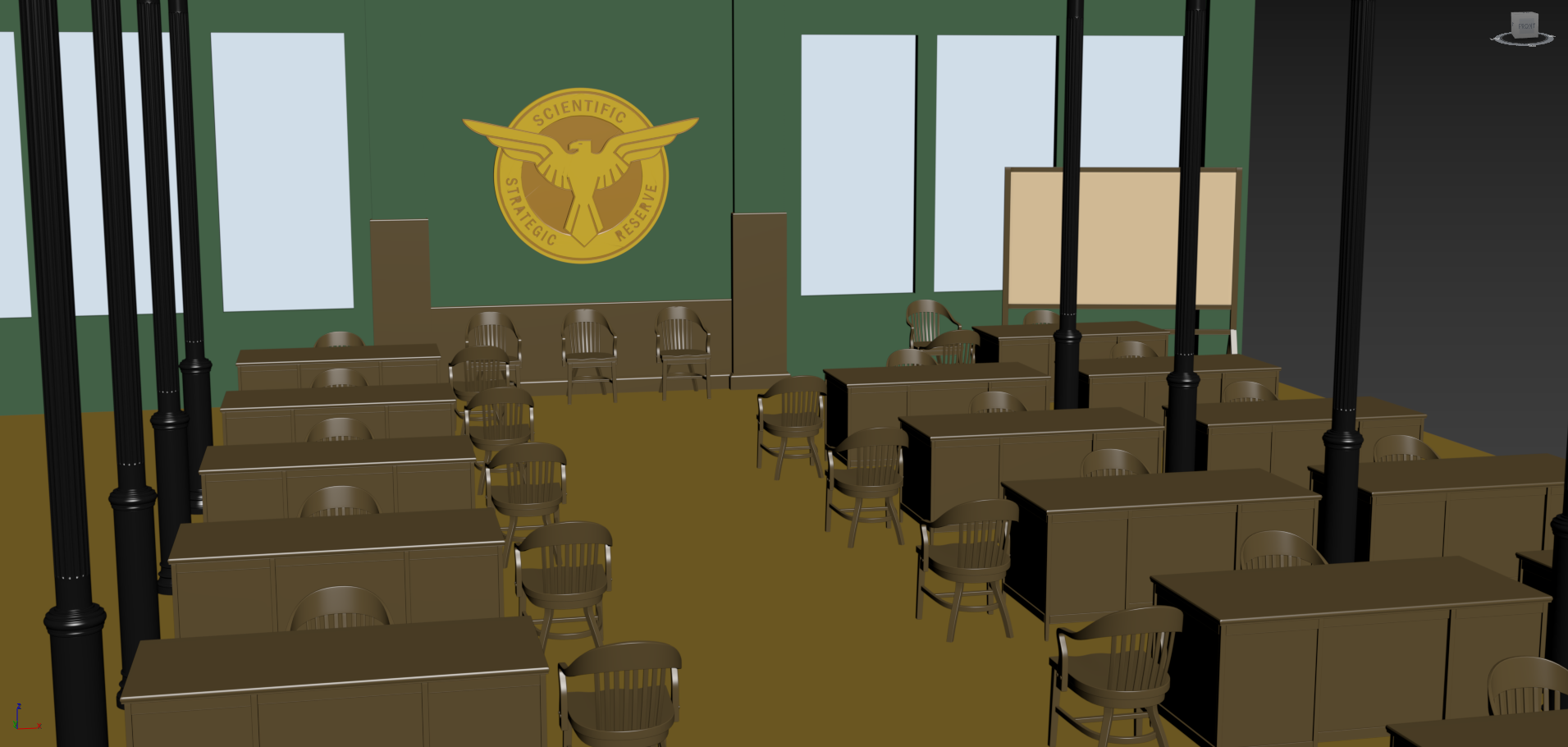 Chair:

Desk:

Pinboard:

Pillar: