Hi all!
I was inspired by this video on Arc System Works stuff on Guilty Gear Xrd and how they created a 2d look in 3d(
https://www.youtube.com/watch?v=kZsboyfs-L4
) and decided I wanted to learn about that, using a character from one of my favorite movies, Kiki from Kiki's Delivery Service!
This is my first time trying to make a face, so I'm already seeing things that I need to redo with the face topology. I'll rework that before moving onto other parts. Eventually I want to build a facial rig to try to match the animation from the film. But that's for another week...
I'm building this with the intention of putting it on Sketchfab, so I have to work with the limitations for that, e.g. faking the cel shader look, using the inverted hull method of creating an outline, etc. 
Anyways, here's my WIP of the her head!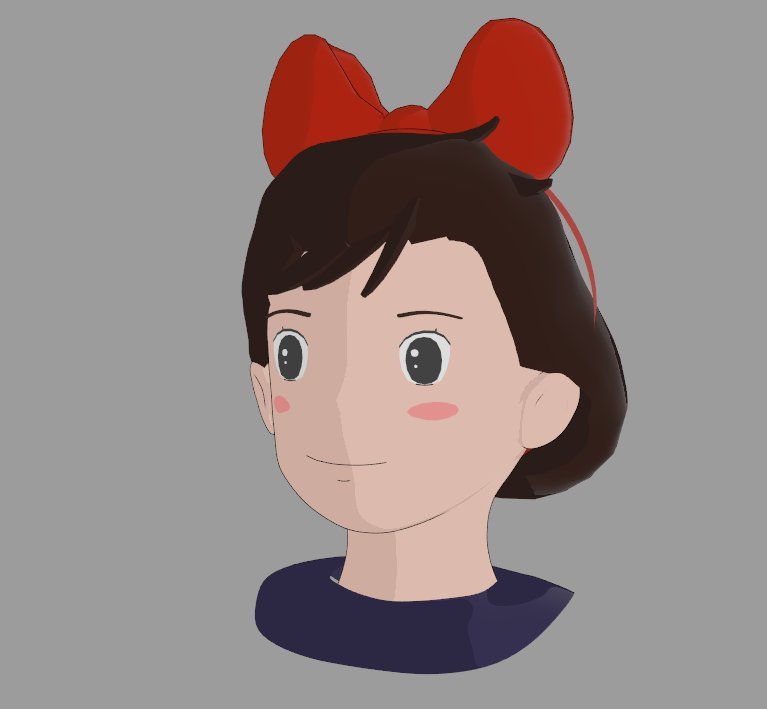 Any feedback is always appreciated!